Wednesday, July 9
---
Yellow Fish/Epic Durational Performance Festival
A performance that lasts at least an hour, but not longer than two days—these are the only real criteria for this collection of time-based artworks. The rest is up to a rotating cast (including Gender Tender, Mark Haim, Babette Pendleton McGeady, and Molly Sides), who will come and go for almost a month (through August 2). Alice Gosti directs the fest, which begins today with something called The House of ia. Opening remarks and a reception follow at 6 p.m. Thursday. On Friday, The Pendleton House performs (1:30–6 p.m.), followed by Gender Tender on Saturday (again 1:30–6 p.m.). A related program of durational movies screens at Northwest Film Forum on Mon., July 14, with details still pending.
Hedreen Gallery, Lee Center for the Arts (Seattle University, 12th Ave. & Marion St.), facebook.com/yellowfishfestival. Free. 1:30– 6 p.m.
By Sandra Kurtz
Thursday, July 10
---
Wooden O
Again Seattle Shakespeare Company is committed to free outdoor productions of the Bard, and this summer's offerings are The Two Gentlemen of Verona and Julius Caesar. The former, obviously, is a little more family-friendly, with Jason Marr and Conner Neddersen, respectively, as BFFs Proteus and Valentine, whose parting triggers a series of love notes, saucy servants, disapproving fathers, misplaced affections, impudent maids, mistaken identities, lovable brigands, premature announcements of death, and cross-dressing. David Quicksall directs. As for the Roman tragedy Julius Caesar, directed by Vanessa Miller, this will be an all-female production, with Therese Diekhans as the doomed overreaching tyrant, Suzanne Bouchard as Brutus, and Amy Thone as Cassius. Tonight, Julius Caesar debuts in Issaquah, while Two Gentlemen bows on Mercer Island.
(Other performance locations, through August 10, will include Volunteer Park, Seattle Center, Lynnwood, Sammamish, Edmonds, and Des Moines.) Issaquah Community Center, 301 Rainier Blvd. S., and Luther Burbank Park, 2040 84th Ave. S.E. (Mercer Island). Both 7 p.m. seattleshakespeare.org.
By Brian Miller
Friday, July 11
---
DANCE This!
Some kids go to summer camp and make a lanyard; this group of young dancers studies with a variety of professional teachers and choreographers and winds up onstage, creating a performance that threatens to blow the roof off the theater. Under the direction of Mark Haim, this year's featured performers include Gansango Music & Dance with Etienne Cakpo (from Benin), Zimbabwe's Jimu Makurumbandi, Kalahi Dance Company (from the Philippines), and local troupes NW Tap Connection and Spectrum Dance Theater.
The Moore, 1932 Second Ave, 877-784-4849, stgpresents.com. $10–$21. 7:30 p.m. (Repeats Sat.)
By Sandra Kurtz

Fremont Outdoor Movies begins with The Royal Tenenbaums.
Touchstone/Buena Vista


Saturday, July 12
---
Fremont Outdoor Movies
This popular al fresco screening series begins with a free movie, courtesy of Talenti Gelato, which will probably be offering samples. Back in 2001, it wasn't clear what kind of career Wes Anderson would enjoy after The Royal Tenenbaums ; besides gathering what would almost become a repertory company of actors for him, the movie crystallized a number of key themes to recur in his later works. As in Moonrise Kingdom, there's a longing for the protected cloister of childhood. As in The Grand Budapest Hotel, architecture provides a familiar embrace, a ritual-filled redoubt against the swift-running currents of time. As in Fantastic Mr. Fox, there's the invigorating thrill of the caper—the illicit act, however small (like catching a ride on a garbage truck), that may not keep you young, but reminds you what it was like to be young. Made when he was only 31, Anderson's third feature is permeated with the kind of nostalgic detail you'd associate with a man much older. Indeed, the period and place of Tenenbaums—like most of his other movies—are entirely imagined, not something he knew firsthand. You get the feeling Anderson identifies more with the regretful yet rascally old family patriarch (Gene Hackman) than with the film's younger characters (Ben Stiller, Gwyneth Paltrow, and Luke and Owen Wilson). I suppose you could call the picture a comedy of disappointment. Other titles on the schedule, running mostly on Saturdays through August 30, include Rushmore, Wet Hot American Summer (presented with Three Dollar Bill Cinema), Ghostbusters, Jurassic Park, and that perennial Fremont favorite, The Big Lebowski. Some screenings are 21-and-over events.
Fremont Outdoor Movies, 3501 Phinney Ave. N., 781-4230, fremontoutdoormovies.com. Free. Movie begins at dusk.
By Brian Miller
The Running of the Bulls
There's nothing inherently dangerous about a shopping cart, as opposed to a one-ton snorting steer—or a whole herd of them, thundering through the narrow streets of Pamplona. But if you decorate your cart to resemble a bull, then chase it down Queen Anne Hill, racing alongside in your red-and-white outfit, anything can happen. This fifth-annual event, which coincides with the Queen Anne Days celebration (fun run, kiddie parade, carnival, etc.) doesn't actually descend the steepest part of Queen Anne Avenue North, since it nominally ends at Kerry Park. (Though, as in past years, a renegade faction of bull-chasers will probably continue on down to the Streamline tavern.) Drinking is integral to this lighthearted cattle drive; the start time is approximate; and all manner of frivolity can be expected while the herd assembles (or is assembled) at the starting line. When the last beer or Bloody Mary is consumed, that's when the clattering wheels will hit the pavement, and not a moment sooner.
The Paragon, 2125 Queen Anne Ave. N., 283-4548, paragonseattle.com. Free. 1 p.m.
By T. Bond
Sunday, July 13
---
Sounders v. Timbers
Don't deny it. You thought you were immune to soccer. But then everyone on Facebook started talking about Ghana and something called the "Group of Death"? You overheard snatches of arguments about Landon Donovan, whoever that is. By and by you realized there was some vague connection between Seattle and whatever's going on in Brazil—wasn't there some kid, DeAndre something, who did something amazing? And then, despite yourself, you started paying attention—maybe even watched part of the heartbreaker against Belgium—and now the World Cup's aroused an itch you're not sure how to scratch. You're ripe for conversion, and today's match between Major League Soccer's two bitterest rivals should do it. Yes, the two Sounders on the U.S. men's team, Clint Dempsey and wunderkind O'Dea High graduate DeAndre Yedlin, will be back from Brazil, rested and ready to rejoin a team so far ahead in the standings that the second-place clubs (DC United and Real Salt Lake) seem like far-off specks on the horizon. Meanwhile the Portland Timbers, already at this point an extreme longshot for playoff contention, seem to have regressed to the haplessness of their 2012 season, leaving everyone wondering if their successful 2013 was a fluke. (Of course it was.) In other words, this ought to be a rout. Passions never run higher than when the Timbers visit—nor does attendance; the second- and third-most-watched individual soccer matches in MLS history are our 2013 and 2012 meetings.
Century Link Field, 800 Occidental Ave. S., soundersfc.com. $35–$305. 7 p.m.
By Gavin Borchert
Tuesday, July 15

---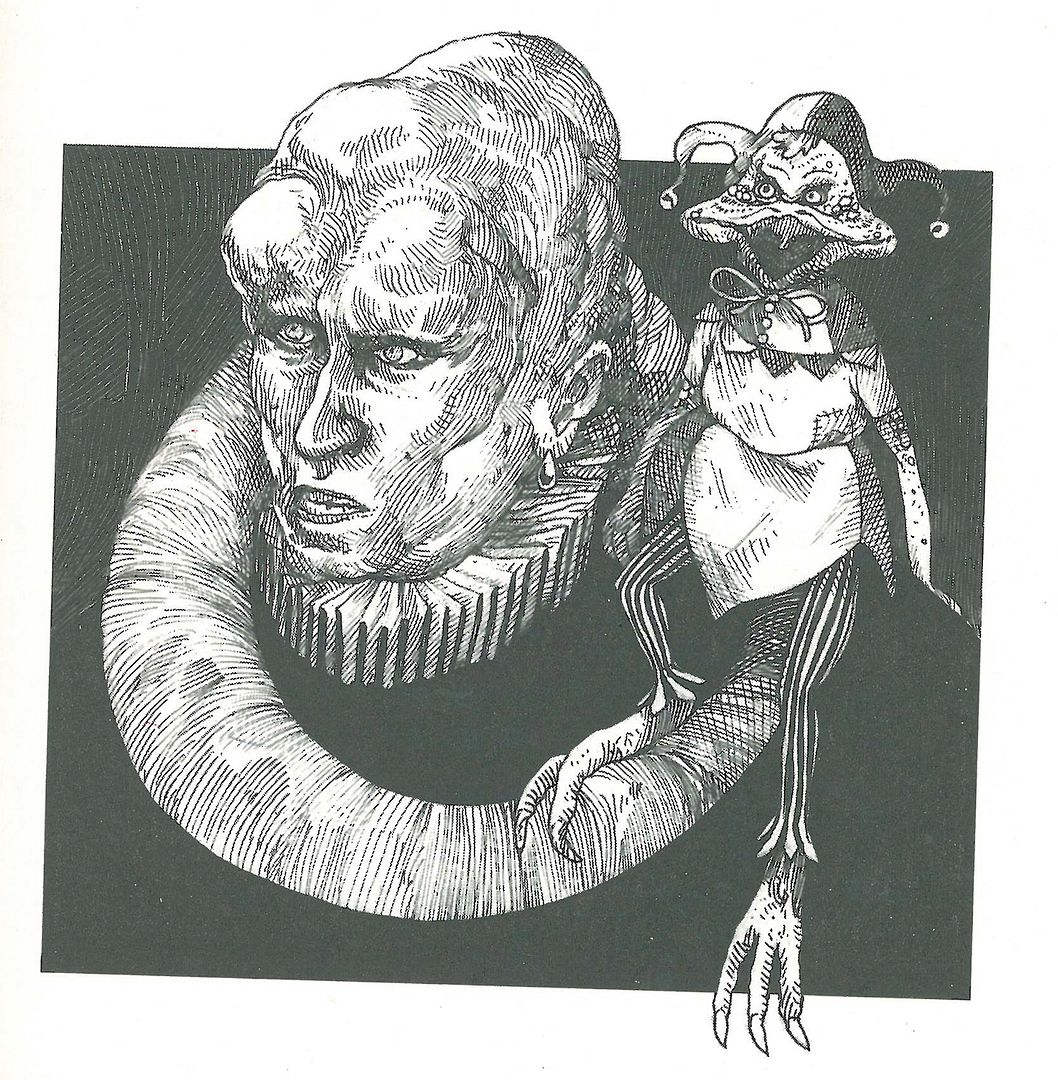 Doescher versifies all your favorite Lucas characters.
Nicolas Delort/Quirk BooksIan Doescher
The idea was almost too good when this Portland author hatched it last year: a mashup of Star Wars and Shakespeare, light sabers meeting iambic pentameter, Wookies grunting in verse, R2-D2 given soliloquies in Elizabethan English rather than beeps and chirps. Doescher's first volume was the first movie (or fourth, in George Lucas' enumeration): William Shakespeare's Star Wars. Now follow the inevitable William Shakespeare's The Empire Striketh Back and William Shakespeare's The Jedi Doth Return (Quirk Books, $14.95), both of which faithfully relate the movies' key scenes, though with an emphasis on speech over action.
Thus when the gold-bikinied Leia slays Jabba of the Hutt on his floating Tatooine desert barge, she describes the strangling: "Whilst Jabba worries o'er the battle, I/Shall throw the chains about his neck. Then, pull!" Space combat is generally related by the characters, not the chorus. The giant asteroid-dwelling worm, the Exogorth, even gets a soliloquy, lamenting that when his meal gets away (i.e., those onboard the Millennium Falcon), "I shall with weeping crawl back into my cave,/Which shall, sans food, belike become my grave." Chewbacca sings (though, as usual, we have no idea what he's saying). Doescher also often interjects paraphrases and wordplay alluding to Shakespeare (and even Sophocles), so Han Solo can diss his old friend with a casual aside, "This Lando doth protest too much, methinks."
Then there's the problem of Yoda's unique diction. At first, his three-line stanzas didn't scan for me: five syllables, seven syllables, five syllables—with iambs and trochees running rampant. WTF? But he's like a Japanese sensei to Luke, so naturally he's speaking in . . . but no, I'll leave it to you to parse. If I were going to steer middle-school kids toward the Bard (and the J.J. Abrams Star Wars movies, with Episode VII due out Christmas 2015), this would be required reading: homework that is also hugely fun.
(Also note that ReACT Theater will present scenes from Doescher's trilogy at Elliott Bay Book Co., 6 p.m. Sun., July 20.) Third Place Books, 17171 Bothell Way N.E., 366-3333, third placebooks.com. Free. 7 p.m. (Also: Northgate Barnes & Noble, 2 p.m. Sun.)
By Brian Miller