Edward Courtney's cross-country, school-to-school, boy-to-boy journey lasted more than 30 years and scarred the lives of more victims than he could remember. But by the end of it, if it really ever ended, he still could not bring himself to say the words—sexual abuse—that brought him to a meeting with lawyers on an early-April morning in 2009, or to utter the phrase that numerous allegations have come to define as his true devotion—serial molester.
As former Brother Courtney sat in the law offices on Columbia Tower's 47th floor on that spring day, the Seattle skyline filling the windows outside as he mulled over his answers, the best he could come up with was "wrestling."
"The wrestling, I think, yes, that would be—I remember a couple of occasions of that," he said in the office filled with attorneys and a court reporter recording Courtney's deposition. Maybe there was some accidental rubbing-up-against, Courtney would say. And touching. All those years of encounters in classrooms, hallways, gyms, church, and homes—yes, there could have been "inappropriate touching," he allowed.
After all, Brother Courtney of the Christian Brothers Congregation taught and coached hundreds of Catholic as well as public grade-school boys and middle-school boys and high-school boys from New York City to Chicago to Seattle. He was in their bathrooms and locker rooms and cloakrooms from the 1960s to the end of the 1980s, given his power as teacher and sometimes coach and principal at his Seattle schools—O'Dea High School, St. Alphonsus, Lady of the Lake—and later, despite the church's knowledge of his serial molesting in their schools, using the Catholics' recommendations to gain employment at public schools in Tukwila, Parkland, and over in Othello in Adams County, and then on to public schools in Nevada. He worked at no less than 10 schools coast-to-coast, leaving behind more than 50 young victims.
So he touched some. But abuser, rapist, deviant? If that was true, Ed Courtney maintained, wouldn't he have been sentenced to at least one day in jail or prison? His former students and stacks of court documents may say he abused and assaulted children and teens—that he not only "touched" them every chance he got, but fondled them and ejaculated on them after wrestling them to the ground.
Thing is, the Catholics—the Christian Brothers, the Seattle archdiocese—never touched him. Never laid a hallowed hand on him. They kept quiet while the children suffered, and even when more children were victimized. And then Chris Courtney, as he liked to be called by the kids, after three decades of teaching and touching, walked away a free man.
So when one of the victims' Seattle attorneys, Darrell Cochran, asked during the legal deposition that April morning how he would approach a boy—groom a boy—ex-Brother Courtney, a slight, wiry, and balding man in his 70s, sounded defiant.
"Initially, hugging," he said impatiently, then quickly changed directions. He wanted to talk about what some of the kids, now grown men, had claimed he'd done to them years ago, holding them down as he rubbed himself to pleasure. "I see some of these have alleged more serious abuse, like sadistic things, which I absolutely deny," he said, studying documents handed to him. "That's not who I am or was." There were times, he said, when "some misplaced sense of intimacy would cause an arousal on my part." But "when they're talking about something going way beyond that, that I would deny."
Courtney was offended when shown a Christian Brothers letter implying he might have been homosexual. This was, he said, "the first time I have seen [this] in writing as far as homosexual activities with young men. I don't know that that should be there in any way. I don't think that—I don't know where that came from." Maybe he was convicted of indecent liberties, he allowed. But a homosexual? "Somebody has added that, and I don't think it should be in there."
He had other complaints. "In other cases they said 'buttocks' and that—I deny that because I don't recall that at all"—doing something to or on or in the buttocks of children and teens—"and I remember in somebody else's testimony there was some things that I think, like that, that clearly did not happen.
"I was not—I don't know how to say this—very sexually aware at that time. I think I might have said that in other testimony. I was sexually 'knowledgeable,' let me say," Courtney explained, but not to the extent that he knew how to engage in "anything anal or oral or something like that. It seems now in 2009 that was inconceivable, but remember this was 30 years ago and in some cases 40 years ago, and fairly protected."
It was an odd way to end his denial. Protected. Socially protected? Sexually protected? Well, church protected, for sure. But soon the church will be announcing an updated figure on how much the protection of Ed Courtney, now 78 years old, has cost.
The Seattle Archdiocese has already paid out more than $50 million in recent years to settle sex-assault lawsuits brought by more than 200 former students. But most were cases brought against priests. Courtney was a teacher and school official under supervision of his Catholic order and later the archdiocese, under the supervision of Archbishop Raymond Hunthausen, and his nationwide serial molestations have slipped under the public radar. They are being fully detailed here for the first time.
Courtney has already cost the Christian Brothers and the archdiocese millions in settlements. Now the archdiocese is poised to make another multimillion-dollar payout over Courtney's molestation of students at its Seattle schools. Says Seattle attorney Michael Pfau, who represents many of the victims, "It is a tentative settlement at this point, and we don't know the exact numbers of clients involved. There are still negotiations taking place." The settlement could happen within days. The Seattle Archdiocese, under Archbishop J. Peter Sartain, was asked to comment, and responded in an e-mail asking "What kind of story are you working on?" When told, it chose not to answer any questions or discuss the pending settlement.
Recently, Pope Francis took personal responsibility for the harm done to sexually abused children in past decades and pledged to impose new sanctions on offenders. But critics felt the church was still avoiding full responsibility for the systemic child rape it fostered. "Until he takes some actions," said Barbara Dorris of SNAP—the Survivors Network of Those Abused By Priests—"it's hard to believe that his request for forgiveness is serious." The Seattle Archdiocese owns O'Dea and owns and operates St. Alphonsus. The Congregation of Christian Brothers, a Catholic religious order headquartered in Rome that has owned or operated schools in the United States since the early 1900s, operates O'Dea in conjunction with the archdiocese and once ran a now-defunct boarding school and orphanage in Kent called Briscoe Memorial—also the subject of numerous lawsuits involving both the order and the archdiocese.
The Christian Brothers declared bankruptcy in 2011 due to the crush of sex-abuse suits. Last May, the order reached a $16.5 million agreement to pay 400 former students who claimed they had been abused at schools across the U.S., including O'Dea and Briscoe. Pfau's law partner, Jason Amala, who represents more than 80 local and national abuse survivors in the bankruptcy, says the order had denied any wrongdoing, but the settlement "acknowledges their role in decades of children being sexual abused." In recent years, he and Pfau have settled more than 50 claims for more than $25 million against the Brothers and the Seattle Archdiocese, involving priests and brothers.
Though not widely known, Courtney's serial molestations were likely the single most costly aspect of the Christian Brothers U.S. bankruptcy settlement last year, because the order shuffled him from school to school and hid his past. Fifty-two of the 400 Christian Brothers claimants named Courtney as their abuser, according to Pfau—15 of them from the Seattle area.
The Christian Brothers and the archdiocese remain co-defendants in numerous local cases resulting from Courtney's actions. Six men in one lawsuit, for example, have accused the Brothers and archdiocese of having a role in their alleged sexual abuse by Courtney at both parochial and public schools. Two say they were abused in the 1970s while students at O'Dea; three say they were abused when they were at St. Alphonsus in 1979; and one says he was abused at age 13 at a public school in Othello, when Courtney was his baseball coach.
Among the settlements already paid out to Courtney's victims was $1.1 million to a Skagit County man who said he was abused at age 13 by Courtney in 1980 when the accused was principal at St. Alphonsus. Another $1.9 million was paid to five men who say Courtney abused them when he taught and coached them at O'Dea in the 1970s. Among the lawsuits still pending in King County Superior Court is one filed last year by a man who says Courtney sexually abused him in O'Dea's gymnasium in 1975 and a second time, in 1988, at Courtney's mother's house in Burien.
Courtney later received the deed to that home on South 187th Street. The house was sold by him last year for $138,000, according to county property records. He signed sales papers before a notary in Hawaii, where he is now listed as a resident of Honolulu. Seattle Weekly left messages at a phone number listed in his name, but received no response. His former Seattle attorney, John Bergmann, would not provide any current information on Courtney's whereabouts, and says that "He did express regret" for his past in a statement Bergmann was authorized to issue, but had no further comment.
In his 2009 deposition, obtained by the Weekly, Courtney also expresses some regrets. He said he was repeatedly counseled and spent time at a church retreat for sexual offenders. "We had workshops and things like that," he said. "I know one time we all visited an AA meeting, another time it was yoga. There was dream therapy, too." One doctor even tried to hypnotize him in an attempt to curtail his sexual attacks.
But nothing, it seemed, could stop Brother Edward from his life of devotion, in this case, to the abuse of students in his trust. And those who could have stopped him helped him instead.
Edward Courtney was raised a good Catholic in Seattle archdiocesan schools. At the age of 22, he moved to New York and was admitted to the congregation of Christian Brothers of Ireland where, in 1957, he took his vows and began training. His first permanent assignment was at New York City's Sacred Heart School, from 1957 to 1960, teaching elementary and eighth graders. According to Christian Brothers records, he almost immediately began to prey on young boys. The order's solution—one that would be repeated for three decades—was to move him to another school, much as the Catholic Church at the time shuffled predatory priests from parish to parish.
In 1960, the Provincial Council of the Christian Brothers transferred Courtney from Sacred Heart to Brother Rice High School in Chicago. At Brother Rice, problems quickly arose with Courtney's "homosexuality," as a council letter in court files described his "problem." Though he rose to assistant principal there, he was known by other school officials to be a molester, and, after 1968, was shifted to St. Laurence High School in Burbank, Illinois, where he continued to abuse students. He then repeated the offense after he was transferred to Brother Rice High in Birmingham, Michigan, where he was dean of students. One Christian Brothers official described Courtney as "a bit confused. Let's hope a change of atmosphere will help him mentally." The allegations of abuse continued. He was sent back to St. Leo High in Chicago, where in 1970 he also abused students and had to be transferred once more—back to St. Laurence, where the unchecked abuse continued.
The order's ruling Provincial Council then quietly withdrew him from teaching and sent him off for counseling, never informing authorities that he had by then been accused of molesting students at five different schools. Students and parents were none the wiser, and Courtney continued to be portrayed as a popular teacher and coach at St. Laurence. But by the following January, he had quietly become such an habitual abuser that he was given two days notice to leave St. Laurence. As Courtney would later admit in his Seattle deposition, "After breakfast, Brother Manning, who was the principal, called me in to talk, and he said there had been complaints and basically told me I was going to have to leave at that time." He also offered Courtney a solution to his problem: get a job and get married.
Courtney did get a job—he worked at a travel agency—but he remained a Brother. The ruling council, in a memo, barred him from returning to the local schools: "Chris is to have no contact with Rice, Leo, or Laurence in any way, shape, or form." But he could remain in the fold if he got lost. In August 1974, the council transferred him to Seattle.
The precise number of victims he left behind in the Midwest is unclear. But last year's $16.5 million bankruptcy settlement went in part to more than 80 alumni of the Chicago-area schools who claimed they were abused by Courtney and 11 other teachers. Thirty-one other men, not part of that settlement, filed a separate suit last year alleging that they too were violated at the Chicago schools—16 of them claiming abuse by Courtney.
Brother Courtney, according to provincial records, "was accepted at O'Dea after an incident at St. Laurence with a freshman boy led to his being withdrawn from the school for the remainder of the year." In his deposition, Courtney recalled being told that O'Dea was his "final trial."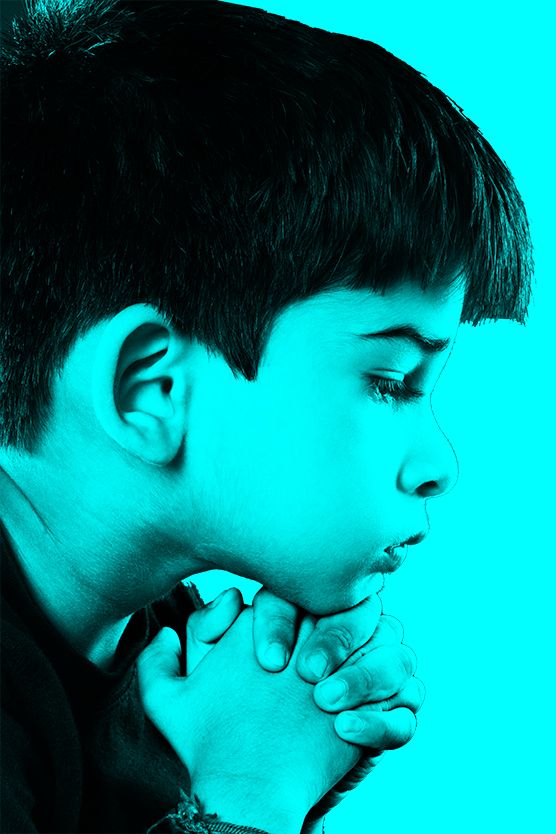 He arrived in Seattle in the fall of '74, the year Brother John McGraw was appointed O'Dea's principal and a year before Ray Hunthausen would take over for Seattle Archbishop Thomas Connelly. After Christian Brothers officials alerted McGraw to the problem he was inheriting—at one point using the word "pedophile" to describe Courtney—McGraw, in a response, tried to imagine how he could deal with the newcomer. "I could use Chris to help with school finance work, work with the alumni, help with the gym planning perhaps, etc.," he wrote. "But I don't know if I could keep him busy enough and I wonder if with a lot of free time in a small place if he might get up tight just looking for things to do. . . . And would he understand and agree to the conditions which would be set up and I guess governed by me?"
This defensive strategy included giving him assignments that would keep him away from students—difficult to do for someone working at a school. The attempted diversion quickly failed. Records show that two months after he started at O'Dea, Courtney was in the locker room, coaching intramural basketball, with 75 students participating. And he was molesting again. One record notes he "did have a problem with a couple boys the first year," and was seen on one occasion carrying a youth into a private residence used by the Brothers.
School officials told Courtney he needed more counseling, and he was sent to see his third therapist in recent years. At the same time, the order was backing Courtney's efforts to obtain a Washington teaching certificate: The same Midwest principal who had tossed him out of St. Laurence wrote to the Superintendent of Public Instruction in Olympia that Courtney had "served very efficiently as full time teacher of English and history" in Illinois and "I recommend him highly."
Courtney had also sought to become a recruiter at Seattle grade schools, hoping to persuade students to attend O'Dea. However, his reputation, it seemed, had preceded him. According to the minutes from a November 1974 Provincial Council meeting, "The Council was opposed 5-0 to letting Chris Courtney do the recruiting at O'Dea since the grade school students in Seattle are probably already aware of the situation [likely due to rumors]. The Consultors did not wish to make a final decision concerning Chris' case until they had talked with [O'Dea school official] John Reilly. After the talk with John it was agreed that the next incident would be the last."
Courtney now faced his final final trial. But he wasn't slowing down. According to a lawsuit filed by one of Amala and Pfau's clients under the name J.B., Courtney molested and assaulted him that fall. The then-teen complained to the school principal that Courtney "was humping me." In response he was told that Courtney was "just really friendly." J.B. said Courtney's humping and groping became more violent. The victim refused to go to a Saturday detention class where he was sure Courtney would attack him again. The student was then expelled from school.
In a court statement, former O'Dea vice principal Frank LaFazia said he heard that the teen "was one of the kids that Ed Courtney bothered, as we say." LaFazia also said he had a secret meeting with the school principal and the Brother Superior after a student's older brother complained Courtney had inappropriately touched him, and that the other two officials promised to deal with it—but apparently didn't. In 1975, Courtney was back at O'Dea as part of the faculty overseen by the Seattle Catholic Archdiocese, this time serving as a financial administrator and English teacher.
According to records of a court claim by another plaintiff and ex-O'Dea student using the initials D.C., Courtney ordered the youth to stay after school one day in January 1976 for chewing gum in class. Leading him to another classroom and then locking the door, Courtney pushed the boy to the floor, mounted him, and rubbed himself on the boy, fully clothed, penis to penis, for almost 20 minutes before he climaxed.
The boy later told a neighbor, who told the boy's father, who then went to O'Dea and confronted the principal, Brother McGraw, who consulted with the Provincial Counsel. A provincial official's memo at the time assessed the situation: "Br. Courtney was and is just now a constant source of anxiety for any Principal. Because he is school Bursar he holds a key position and his loss could be a severe blow to the Principal. At the same time [Brother McGraw] cannot ignore complaints coming to his office. At the moment he has asked me to let him deal with this matter until the extent of the trouble is clarified and he is in a position to report to the Provincial."
McGraw and other officials decided Courtney should make an apology to the O'Dea community. According to an official's memo, "If the community accepts his apology, he may remain at his post in the school until June. If they do not accept the apology, then John Reilly should get in touch with me. He [Courtney] would be advised then to stay with his mother until June when we would consider the case at another Council Meeting."
Court records indicate Courtney refused to make a public apology. In April 1979, the order's council sent him to a retreat, the Southdown Institute in Canada, for three months of sexual-deviancy treatment. Courtney, in his deposition, confirmed that the council sent him to Canada for "inappropriately touching" students.
Yet, having failed his final final trial, he was still in the fold. And there was a cover story, if needed. The order's newsletter reported that "Brother Chris Courtney left here yesterday for an indefinite period to take a much-needed rest at a place called Southdown Institute, Toronto, Canada. We hope to see him back 'home' again in good condition to face the next scholastic year, 1976–1977."
See him they did. Courtney returned to O'Dea that fall as an English teacher. He would later say during the deposition that he returned a changed man. He went into his assignment "feeling that it would be successful and there were no ulterior motives," he said. But he apparently quickly relapsed. Records show that two months later, he was sent back to Southdown for another week of deviancy diversion. He returned, and the abuse reports began again. Among them, according to court statements, was an attack on student M.B., whom Courtney invited to play handball at Seattle University. Afterward, Courtney took the teen to Courtney's mother's home in Burien, claiming he had to deliver groceries to her. At the home, M.B. says, the stronger Courtney wrestled him to the floor and then ground his penis on M.B. until he ejaculated.
Courtney went on to teach summer school in 1977 and returned for the fall quarter. Christian Brothers records show that in the spring of 1978, "there was another confrontation of parents with [the] Principal telling of three incidents during the year when their son had been abused."
Once again, the Provincial Council rolled into semi-action. Some officials said he should be sent off to Southdown again, but others felt "it would not be fair to the Canadian Province to have them take on one of our problems," according to meeting minutes. The council ended up relieving him of teaching duties and assigning him to house maintenance at Cody Hall, a training area for the Brothers. He also was to have periodic therapy sessions.
Though school officials were required to report the accusations against Courtney to the state, they did not. When asked during their depositions why they didn't follow the mandatory rules, officials said they couldn't remember, but thought it would have been up to the Provincial Council to inform Olympia.
A 1978 letter from the head of the council indicates that the order had reached a breaking point over what the official called Courtney's "problem with homosexuality," which seemed "to have surfaced more than ever within the past five years or so." Maybe it was time for Courtney to go, the two-page letter states. "I do not believe he should be teaching at all and that he would be much better off physically, mentally, emotionally, and spiritually anywhere except in a teaching Congregation."
Says attorney Amala, "This ended Courtney's teaching days at O'Dea. But sadly for others, it was not the end of his teaching career or his career as an unreported sexual predator." To his credit, Courtney admits he sexually abused multiple students at O'Dea, Amala adds. But at that time, and for years to follow, the Christian Brothers kept it secret, as would the archdiocese.
In 1978, Courtney took a leave from the Christian Brothers, called exclaustration; he remained a Brother but lived apart from the community. That year, the order paid Courtney's way at Seattle University to earn accreditation as a school principal. Officials also wrote letters of recommendation on his behalf. One stated that "Students respond well to his personality and motivation"; another said, "He maintained good order in his classes without being harsh and rigid." Principal McGraw wrote, "I believe Mr. Courtney would be an excellent addition to any school's administration."
The next school year, Courtney performed duties as assistant to the principal at Our Lady of the Lake elementary school, a private Catholic school in Wedgwood where classes are overseen by the Seattle Archdiocese's Office of Education. No abuse incidents were reported during his stay there.
The following year, 1979, he was selected as principal of St. Alphonsus Parish School in Ballard. A welcoming letter to Courtney on behalf of the archdiocese's Office of Education, cited in court files, says that as "a teacher in our schools during the past years we certainly feel at home with you."
The archdiocese claims in court papers that it was unaware of Courtney's long history as a pedophile, insisting the Christian Brothers never fully revealed his past. In a subsequent review of Courtney's case, the archdiocese concluded that "the Catholic School Office was not made aware of . . . any reasons for not employing him in any of the Archdiocesan schools." In a deposition, St. Alphonsus Pastor Jeff Sarkies said that after Courtney was hired, Sarkies heard concerned talk that Courtney was "bonding" with young students at the parish school. When he called O'Dea to ask about the new principal, he was told not to worry, he said.
Not long after Courtney began his duties at St. Alphonsus, he was visited by Brother John McGowan, the head of the regional Christian Brothers province. He had been advising Courtney for years and was well aware of his history, as were officials at the Rome headquarters. He sent Courtney a follow-up letter about the visit, stressing Rome's, and God's, oversight of his life. "I would say that you seem to be doing very well at the present time as Principal of that elementary school that we visited," McGowan wrote. "If I were you, I would stick with that until He should point out to you that He has another direction for your life. Whether in or out, Chris, you know that you can always count on the many friends you have made in the Congregation over the years, not the least of which is the [Rome] Superior General himself."
Then came the unsurprising claims from St. Alphonsus students that Courtney had molested them. One said he'd gotten into trouble stealing candy, and that when Courtney confronted him, he began to touch him sexually. When Courtney learned from the boy that his brother had been involved, the principal later had the brother brought to his office and sexually touched him as well.
Father Sarkies contacted O'Dea again, he says, and this time was told about Courtney's past. Sarkies said he confronted Courtney, who admitted the youths' charges and agreed to resign. Courtney then balked, withdrawing his resignation. "I have assessed the climate during the past week and I do not feel that my remaining would be a source of further embarrassment to me or to others," he said in a letter. "This assessment includes the attitude I've witnessed from among the students including the sixth graders. The situation [talk of his abuse] apparently has not been spread any further and would, I believe, not likely be believed by others anyway." He added that he thought the abuse charges were exaggerated and promised Sarkies that "this misconduct will not reappear."
Sarkies, consulting with other church leaders, decided to force the resignation, but to do so quietly and "with reluctance," he said in a letter to Courtney. "Ed," Sarkies wrote, "it is important that you understand the reason we were able to keep the matter that led to your submitting a letter of resignation quiet was because the parents concerned, who also admired your abilities, were assured that since there were only two weeks left of the school year, you would be allowed to finish the year as usual. But they were also assured that you would then terminate which was in keeping with the agreement we reached in the discussion we had with Mr. Pat Crowley, the Archdiocesan Attorney."
Sarkies and the archdiocese therein joined the Christian Brothers in covering up Courtney's transgressions. "At the same time it is clear to me," the pastor wrote, "that if you were to follow the original cause of action you would thereby be allowed to save face and leave the area with the respect and admiration of the majority of the St. Alphonsus School people. To alter that course would be to run the very real risk of turning this situation into a cause célèbre thereby doing damage to your name and reputation and that of the school."
Courtney went quietly. Like the Christian Brothers, the archdiocese did not report his abuse to Olympia. He was thus able to retain his teaching credentials and hide his past. The following year, he moved to the public-school system, teaching part-time at Foster High in Tukwila, apparently without any reported incidents. He then taught two years at an elementary school in Parkland, a Tacoma suburb. According to Courtney's own statements, he re-offended at Parkland.
In his deposition, he admits to two offenses—one of which parents complained, and "I believe there was another one," he said. What did he do to the students? "Same type of situation as any of the others basically," he said. How true: Parents complained, officials huddled, and he was quietly shuffled off, again without a report sent to Olympia. The grade school was closing, and the district was going through a reduction in force, Courtney said, so "I wouldn't be back even if something opened up somewhere else in the district."
His public record still clear, in 1982 Ed Courtney, 47, took a teaching position at a grade school in Othello, later teaching and coaching seventh graders at the local junior high. As he began work in Othello, he finally cut his ties with Christian Brothers, officially leaving the order.
James Jungers, then the superintendent of Othello schools, would later say he had no clue about Courtney's background; he'd arrived with glowing recommendations and a valid teaching certificate, Jungers said in a court deposition. In 1986, however, Jungers began to learn differently after parents complained their son had been molested by Courtney, who was also a coach at the school. Courtney often wrestled him and other youths to the ground in a way that seemed like the coach was "getting his jollies," the boy told police. Courtney told investigators the kids just misunderstood. "It's a lot more along the lines of horseplay," he claimed in a recorded interview with officers, "and that has always been my style."
Unlike school officials in Courtney's past, Jungers immediately placed Courtney on administrative leave and barred him from the classroom; Courtney then returned to Seattle. Police learned more details from one of at least three victims, who recounted the more than a half-dozen occasions that his teacher had cornered him, fondled him, and rubbed against him with an erection, asking the boy excitedly, "Do you feel it?"
Aware prosecutors were going to charge him, Courtney quietly relocated to Nevada. He didn't exactly lay low, however. Within a year he had become a substitute teacher in the Reno area. The local school district had done a routine pre-employment check, but did not turn up the outstanding warrant for his arrest. As it turned out, Nevada police were alerted to his presence by the mother of one of Courtney's former Othello students—the family had moved to the Reno area (and later suspected Courtney may even have followed them there to further pursue their son; Courtney was spotted at one of the boy's football games). He was extradited back to Washington in 1988 to face charges.
In 1989—the first time he'd been accused of a sex crime after almost 30 years of abusing students—Courtney was allowed to plead guilty to one of two counts of indecent liberties. In his 2009 deposition, Courtney provided some of the details of his acts, describing how he began touching one of the boys, a member of the junior-high baseball team: "That actually was what started the whole thing, and it was—yes, I would say at this time now, that it was obviously inappropriate. I didn't think of it along those lines at the time. . . . I remember it was in the coaches' complex there, and he [his victim] was leaning back, and I was going like this, and that's when—I was rubbing up against him, as it turned out, and I think, again, that was not intent or anything—that was not my goal or objective, but that's what happened, and it caused me some embarrassment at that point." He'd also admitted abuse earlier while teaching at one of the local grade schools, but blamed the student. "I remember that he was under the desk, and don't ask me—I am not sure what—if he was clowning around or whatever, but at first I thought it was an accident, and the second time, he actually touched me inappropriately."
He befriended the boy, and their relationship endured over the years, he indicated. It was the same boy whose family moved to Nevada, and whose game Courtney attended. He claimed the mother "was happy to see me," even though she called police. "I didn't realize, like I do now," he said, "that the line was crossed."
A psychologist who interviewed Courtney in Othello for a pre-sentencing report noted in the court record that there "may have been other allegations and documentation of pedophilic behavior during prior teaching positions. Apparently, no one has looked into this." And apparently no one did. Treated as a first offender, Courtney was given 24 months' probation and had to register as a sexual offender for one year. He also agreed to surrender his state teaching certificate. But he did not spend a day in jail.
Courtney is not known to have taught anywhere since, and is thought to be retired and living in Hawaii on a pension and the proceeds of the sale of his Burien home.
In 2009, giving his deposition in the Seattle law offices, Courtney seemed to think he'd done nothing too wrong in his life beyond "improperly touching" some students he was there to educate and prepare for life ahead. He was young when most of this happened, he said, and "I guess that's maybe why I didn't realize that these things bothered others as much. I don't know.
"I'm trying to put my own mind back there too, and it's not that easy to do. Now I look at it and see how the line is right there, just don't even go close to the line, let alone cross it. But again, we're looking at 2009. Not to excuse anything, but it's just a fact of where we're at." It was part of Courtney's final statement for the record, his answer to a life of final finals that never were.
randerson@seattleweekly.com