SIFF Guide: Seattle Film Fest Is All Grown Up
by Brian Miller
Tue., May 13 2014 at 05:53PM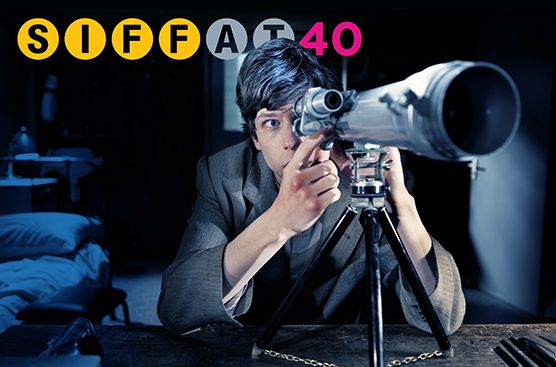 You can debate whether this is in fact the 40th edition of the Seattle International Film Festival, since its inaugural was at the Moore in May 1976 (38 years ago), when Jimmy Carter was president, Wes Uhlman was mayor, and The Weekly (as we were then called) was all of two months old. SIFF skipped forward past the enumeration of the 1988 fest, which would've been its unlucky 13th, and it gets an extra candle for its '76 birth, when 18 films were screened over two weeks. By comparison, playing at nine venues, this year's fest runs 25 days (May 15–June 8), with 258 features and docs on its elephantine schedule. How to make sense of it all? We have your guide.

Be sure to check out our slideshow from the opening night gala here.

WHAT WE WANNA SEE
Our critics list their 21 wanna-sees and curiosities. First Robert Horton's list, then Brian Miller's.
THE FEATURES
Local filmmaker Taylor Guterson tells us about Burkholder, his sequel to Old Goats.
Then we meet the local filmmakers behind four standout titles, all of them music-related: John Jeffcoat follows the band Tennis Pro west to the Far East in Big in Japan.
Isaac Olsen profiles the Tacoma rockers Girl Trouble in Strictly Sacred: The Story of Girl Trouble.
And first-time local director Ryan Worsley chronicles the rise and fall of the punk-rock club The Funhouse in Razing the Bar.
We talk to John Ridley, the Oscar-winning filmmaker with a new Jimi Hendrix biopic, Jimi: All Is by My Side, opening the festival on Thursday.
And we sit down with with Craig Johnson, the Bellingham-rasied UW grad who recently scored a success at Sundance with The Skeleton Twins, starring Kristen Wiig and Bill Hader.


---
The first week of SIFF is nearly over but we're nowhere near done with our recommendations. Week two is packed with great films yet to see from an "abortion comedy" to a local director's reminiscences of his boyhood at perochial school. You definitely don't want to miss these.



---
This week our picks for SIFF are leaning more toward family flicks with B.F.E. by local director Shawn Telford and Hellion by Kat Candler both chock full of teen angst. Perhaps you're more interested in something romantic for you and your sweety, try Mood Indigo with Audrey Tautou instead. There's a little bit of everything in this week's suggestions so check it out and head to the movies.



---
This week's film suggestions take us through Venice, California with Don Johnson, on into the biography of beloved gay icon George Takei and his soon-to-be husband, back to the countryside of California for a family drama and ending in an Apline village with an African immigrant awaiting residency status. Find out which of these were flops and which impressed us. More to come, so keep coming back for our SIFF picks.

See siff.net for full schedule and details; and we'll bring you ongoing coverage of SIFF during the next three weeks.