* = Seattle Weekly Recommended

June
---
*11 The Milk Carton Kids The Grammy-nominated duo continues to mine folk-rock traditions. With Tom Brosseau. The Neptune, stgpresents.org
11–12 Mariners vs. Yankees Come boo the pinstriped millionaires! Safeco Field, seattle.mariners.mlb.com
11–15 Wynne Greenwood: Notes on Tracy + The Plastics This queer feminist artist presents a video archive from a past multimedia project in which she performed as all three members of an electro-punk band using video projections of herself. Henry Art Gallery, henryart.org
*11–29 Passing Strange The Tony-winning 2006 autobiographical rock musical by Stew, about a black musician finding his identity in Europe, gets a local staging. LeRoy Bell from The X Factor stars. ACT Theatre, acttheatre.org
*11–July 13 The Amazing Adventures of Kavalier & Clay Michael Chabon's comic-book-themed novel is dramatized; we'll review it next week. Book-It Repertory Theatre, book-it.org
11–Sept. 21 When Sparks Fly Mad science meets culinary excess in TZZ's latest cabaret show. Teatro ZinZanni, zinzanni.com
12 Justin Hayward Musician, songwriter, and former guitarist for the Moody Blues, he's still going strong. The Neptune, stgpresents.org
*12 The Parlor Live The comedy club, originally established at Lincoln Square, opens a second venue on our side of the lake. Appearing through Saturday, TV comic Kivi Rogers helps celebrate the grand opening at 1522 Sixth Ave. (between Pike and Pine). The Parlor Live, parlorlive.com
13 Next Step A celebration of new talent and works choreographed by Pacific Northwest Ballet company dancers. McCaw Hall, pnb.org
*13 Ida Fresh from the festival, this black-and-white drama is set in '60s Poland, when the recent effects of war—and feelings about the Jews—are still strongly felt. Made by the Anglo-Polish director Pawel Pawlikowski (Last Resort, My Summer of Love). SIFF Cinema Uptown, siff.net
13 The Low Cost of "Good Jobs" The Good Jobs Strategy's authors Zeynep Ton and Richard Galanti discuss how Americans don't have to make less than a living wage. Town Hall, townhallseattle.org
13–14 Anna Deavere Smith The noted playwright presents a "Rap on Race" workshop. Spectrum Dance Theater, spectrumdance.org
*13–22 Seattle International Dance Festival Starting with free "Art on the Fly" events in South Lake Union, then moving inside for concerts with artists from across the globe. SANDRA KURTZ Various locations, seattleidf.org
13 Allen Stone From Chewelah, Wash., this musician describes himself as a "hippie with soul." Chateau Ste. Michelle, ste-michelle.com
13 How to Train Your Dragon 2 Hiccup and his friends return as young adults, facing new dragons and challenges. Opens wide
13 22 Jump Street Channing Tatum and Jonah Hill go undercover at college. Opens wide
13–14 Mecum Collector Car Auction Over 600 vehicles, hubcaps shined. CenturyLink Field, centurylinkfield.com
*13–15 The Best of SIFF Still reeling from the festival and smarting that your must-see titles were sold out? Here's your second chance. Final schedule still pending. SIFF Cinema Uptown
13–15 Boney James This saxophonist will serenade you with contemporary jazz. Dimitriou's Jazz Alley, jazzalley.com
14 PNB School Show See Peter Boal's future stars before their names gain fame. McCaw Hall, pnb.org
*14 Georgetown Carnival & Art Attack Art, games, carnival attractions, shopping, sideshows, food, and music. Plus those fabulous power-tool races. Georgetown, georgetowncarnival.com
14 Petrushka Olympic Ballet Theater visits from Edmonds to perform this classical favorite. Benaroya Hall, olympicballet.com
14–15 Black Arts Festival Food, live music, and workshops in dance and traditional drumming. Seattle Center, festivalsundiata.org
*14–Sept. 21 The Unicorn Incorporated Curtis R. Barnes will attend the opening of this show, representing six decades (!) of work from the local artist and activist. Running concurrently is Your Feast Has Ended: Maikoiyo Alley-Barnes, Nicholas Galanin, and Nep Sidhu. All three artists, born in the '70s, will be in attendance. Alley-Barnes is a local; Galanin is Tlingit Alaskan; and Sihu hails from the U.K. Frye Art Museum, fryemuseum.org
14–Oct. 31 You Are Hear Local sound artist/polymath Trimpin creates a long-term installation, which includes headphones and listening stations. While at the OSP, also visit Sol LeWitt's Seven Cubes With Color Ink Washes Superimposed up in the PACCAR Pavilion (on view until next spring). Olympic Sculpture Park, seattleartmuseum.org
15 Michael Bolton C'mon, give the man a chance. He's paid his dues and mocked himself on SNL. Here's hoping he sings "Captain Jack Sparrow." Snoqualmie Casino, snocasino.com
16 Daniel Drezner He'll discuss The System Worked: How the World Stopped Another Great Depression. Town Hall
16 Swing Time Cascadia Big Band and Sandbox Radio perform a '40s-style omnibus radio broadcast. ACT Theatre
*16–July 24 National Theatre Live SIFF's popular stage broadcasts, streamed in HD, actually begin with the Royal Shakespeare Company's Henry IV, Part 1. Continuing through the summer are King Lear, The Curious Incident of the Dog in the Night-Time, Henry IV, Part 2 (again from the RSC), and A Small Family Business. SIFF Cinema Uptown & SIFF Film Center
17 The Fray These former schoolmates achieved worldwide fame with their debut album, How to Save a Life. With Barcelona and Oh Honey. Marymoor Park, marymoorconcerts.com
17 Aneesh Chopra: Fostering Open Government A discussion on moving toward a more "tech-savvy" government. Town Hall
17–18 Frank Vignola and Vinny Raniolo The renowned guitarists perform together. Dimitriou's Jazz Alley

courtesy mmw.net *18 Medeski, Scofield, Martin, & Wood Hailing from the 1990s avant-garde jazz scene in New York, the groove-heavy trio is augmented by John Scofield. Woodland Park Zoo, zoo.org/zootunes
18 Community Idea Lab Five experts offer tech-based solutions to create a better city, and audience members will vote on the winning idea. The roster of panelists isn't final, but will include Michael Arrington of TechCrunch, Maud Daudon of the Seattle Metropolitan Chamber of Commerce, and GeekWire's John Cook. Town Hall
18 Alex Tizon The former Seattle Times-man returns to town with his Big Little Man: In Search of My Asian Self. Elliott Bay Book Co., elliottbaybook.com
19 Karen Finneyfrock Her new YA novel is Starbird Murphy and the World Outside. Richard Hugo House, hugohouse.org
19 & 21 Seattle Symphony Musically, Stravinsky's first pathbreaking ballet scores—The Firebird, Petrushka, and The Rite of Spring—form a grand gateway into the 20th century. Benaroya Hall, seattlesymphony.org
*19–22 Maceo Parker The legendary sax player made his bones working with James Brown and Parliament. Dimitriou's Jazz Alley
*19–Sept. 7 Modernism in the Pacific Northwest: The Mythic and the Mystical SAM goes totally native with this showcase of postwar pioneers Mark Tobey, Morris Graves, Kenneth Callahan, and Guy Anderson. Seattle Art Museum, seattleartmuseum.org
20 DigiTour YouTube's first music tour features MysteryGuitarMan, the Gregory Brothers, DeStorm, and more. Showbox, showboxpresents.com
20 Jersey Boys You loved the Broadway musical, maybe? Now see the movie. Opens wide
*20 Obvious Child Yes, it's the Jenny Slate abortion rom-com, and it's one of our favorites from SIFF. Guild 45th, landmarktheatres.com
*20–21 Sarah McLachlan Get emotional with this award-winning Canadian singer/songwriter. Chateau Ste. Michelle
20–22 Final Cut: Ladies and Gentlemen A somewhat bizarre compilation film by Hungarian director György Pálfi, creating a kind of boy-meets-girl tale out of clips from 400-odd Hollywood movies. SIFF Cinema Uptown
*20–22 Fremont Fair Celebrate the summer solstice with food, crafts, naked cyclists, and music performed by Built to Spill and the Blue Scholars. fremontfair.org
20–26 Manakamana Two hours inside a tram in Nepal, going up and down a mountain. Who says documentaries aren't exciting? (Spoiler: This movie contains goats.) Northwest Film Forum, nwfilmforum.org
*20–26 The Dance of Reality Avant-garde filmmaker Alejandro Jodorowsky was recently celebrated in the documentary Jodorowsky's Dune. His bizarre, early-'70s creations El Topo and The Holy Mountain just played the GI. And now at age 85, he takes another journey into the cinematic realm of his imagination. Grand Illusion, grandillusioncinema.org
21 Savannah Fuentes Flamenco Her local company is touring the Northwest with a full-blooded, foot-stomping program called La Luna Nueva. UW Ethnic Cultural Center, savannahfuentes.com
*21 Kevin Smith The director of Clerks and other slacker film favorites, Smith is also a witty and ever-opinionated host of podcasts, and an intrepid blogger. Tonight he joins Edumacation Andy in a comic consideration of all things science. That show follows his appearance with Jason Mewes, reprising their Jay and Silent Bob characters (same venue, earlier show time). The Triple Door, thetripledoor.net
*21 Seattle7Writers Book Club Brunch Here's a chance to meet and mingle with a gaggle of prominent local scribes: Daniel James Brown (The Boys in the Boat), Garth Stein, Erica Bauermeister, Carol Cassella, Megan Chance, Laurie Frankel, Kristin Hannah, Jennie Shortridge, Rebecca Wells, and Susan Wiggs. Mount Baker Community Club, Seattle7Writers.org
21 Rock 'n' Roll Marathon Don't worry, there's also a half if you feel like running only 13.1 miles. With inspirational oldies from the Presidents of the United States of America and Sir Mix-A-Lot. Beware the traffic snarls. Seattle Center, runrocknroll.competitor.com/seattle
*21–22 There Once Was a Man Ricki Mason, aka Lou Henry Hoover, puts a personal spin on the image of men in current society with this new work. Lou is a husband, a father, and apparently also a cockroach, perhaps doing time as Gregor Samsa. SK Re-bar, kittenandlou.com

Vanguard Records*22 Merle Haggard The legendary country outlaw, master of the Bakersfield sound, enjoys top-shelf support from Emmylou Harris and Rodney Crowell. We're not really sure who's heading the bill, and it hardly matters. Buy your tickets early. Chateau Ste. Michelle
22 Alexi Zentner & Jennifer Murphy Their new novels are, respectively, The Lobster Kings and I Love You More. Urban Waite (The Carrion Birds) will also give a preview from his next novel, to be published in October. Richard Hugo House
*22 Joan Rivers The comedy legend is still going strong, pulling no punches, and taking no prisoners. Snoqualmie Casino
*23 World Party With a 30-year-career interrupted by medical crises, Karl Wallinger is healthy and playing pop-tastic hits like "Way Down Now" and "Ship of Fools." The Triple Door
23 Angelique Kidjo The singer/songwriter's promoting her new album, Eve. Dimitriou's Jazz Alley
23–25 Mariners vs. Red Sox More reasons to hate Boston. Safeco Field
24 Indigo Girls This folk-rock duo formed in 1985, but the two met in elementary school! Benaroya Hall
24 Gavin DeGraw We don't want him to be anything other than what he's been trying to be lately. With Matt Nathanson and Mary Lambert. Marymoor Park, marymoorconcerts.com
24 Rodney Crowell In April, the veteran country songwriter released Tarpaper Sky, a collection backed by the band of his biggest commercial success, 1988's Diamonds and Dirt. The Triple Door
24 Worse Than Tigers An unhappy couple must face themselves, and a man-eating tiger, in this staged reading of Mark Chrisler's play-in-progress. ACT Theatre
24 Town Music The Joshua Roman-curated concert series presents soprano Mary Mackenzie performing music by Schoenberg and Roman himself. Town Hall
*24–July 30 The Magnificent Andersons This Tuesday/Wednesday series salutes the unlikely duo of Wes Anderson and Paul Thomas Anderson. Twelve titles include Boogie Nights and The Royal Tenenbaums. SIFF Film Center
*25 DEVO Dedicated to the memory of original member Robert Casale, this is a rare chance to see the group perform Hardcore Devo, the group's experimental music created from 1974–77. The Neptune
25 Lily King Her new novel, Euphoria, is set in New Guinea. Elliott Bay Book Co.
25 Gauthier, Gilkyson, Miles—Three Women & the Truth Tour Three highly accomplished singer/songwriters—Mary Gauthier, Lynn Miles, and Eliza Gilkyson—team up to tell it like it is. The Triple Door
25–28 Serious Play: The 18th Seattle International Festival of Improv Troupes from as far afield as Hungary and Japan gather to make it up as they go along. Unexpected Productions' Market Theater, unexpectedproductions.org
26 The Wicker Man No, not the Nicolas Cage remake ("Not the bees!"), but the 1973 Brit-horror original, with Scottish pagans and naked fertility rituals. Ark Lodge Cinemas, arklodgecinemas.com
*26 Bobcat Goldthwait He appears with his new Sasquatch-hunting movie, Willow Creek, and the Robin Williams-starring satire World's Greatest Dad (2009), an underrated black comedy that also played the festival. SIFF Cinema Uptown
*26-27 Bob Schneider and Hayes Carll Who's the headliner is anyone's guess; these two Texas-born songwriters are equally humorous and versatile. The Triple Door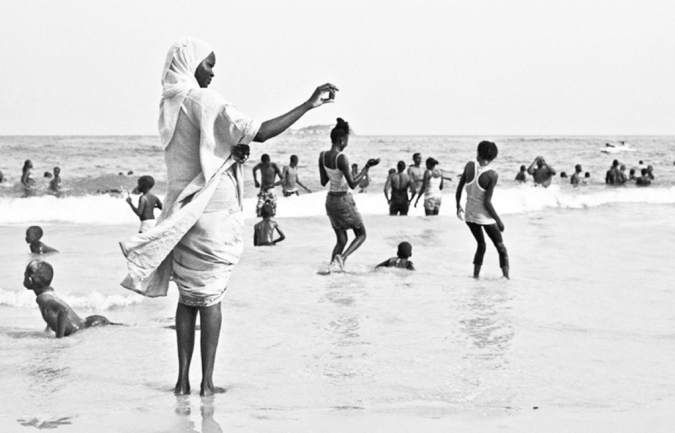 Fabrice Monteiro*26–July 26 Fabrice Monteiro The photographer specializes in joyous beach scenes from all over the globe in Gorean Summer. M.I.A Gallery, m-i-a-gallery.com
26 Ethan Bortnick: The Power of Music With special guest Damian McGinty and featuring the Seattle Girls' Choir. The Neptune
26 Robyn is (still) here. With Röyksopp. Marymoor Park
*26 Tom Robbins His pseudo-memoir is Tibetan Peach Pie. See page 59 for Roger Downey's take on the erstwhile SW contributor and author of Even Cowgirls Get the Blues. Town Hall
26 Yukari Iwatani Kane He'll discuss his new Haunted Empire: Apple After Steve Jobs. Town Hall
26 Yngwie Malmsteen He sure does play a lot of notes, really fast, on his guitar. With Bumblefoot, Uli Jon Roth, Gary Hoey Gary, Douglas Band, TD Clarke. Showbox
26–29 Brian McKnight Still as sexy and sultry as he was in the '90s. Dimitriou's Jazz Alley
27 Transformers 4: Age of Extinction More giant car-robots, or whatever they are, this time sharing the screen with Mark Wahlberg. (Really?) Opens wide
*27 Los Angeles Ballet Led by former PNB dancers Thordal Christensen and Colleen Neary, the company is bringing a pair of works: August Bournonville's romantic-era classic La Sylphide and George Balanchine's neoclassical masterwork Serenade. Made around 100 years apart, they are both landmark works of their moment and excellent examples of their styles. SK McCaw Hall, ticketmaster.com
27 Michael Franti & Spearhead swing through Redmond on The Soulshine Tour. With SOJA, Brett Dennen, Trevor Hall. Marymoor Park
*27–28 Seattle Symphony Excerpts from Danny Elfman's moody, off-kilter film scores (Edward Scissorhands, etc.) enhanced by visuals from director Tim Burton's original artwork. Benaroya Hall, seattlesymphony.org
27–28 Paradiso Festival Bassnectar, Zedd, Above & Beyond, Krewella, and a host of others promise to "transform the environment" with their trancey EDM. Just, please, forget the Molly this year. Gorge Amphitheatre, paradisofestival.com
27–July 3 Ai Weiwei: The Fake Case The Chinese dissident and artist is profiled in the second such documentary in recent years. Northwest Film Forum
28 Town Green Day of Service: Just Garden Project Volunteers work to bring new life to low-income residents in the Mount Baker area by planting gardens. townhallseattle.org
28 John Legend This R&B/hip-hop singer/songwriter has won nine Grammys. The hunk, the myth, the legend. Chateau Ste. Michelle
28 Jean Kwok Her latest is Mambo in Chinatown. Elliott Bay Book Co.
*28 Peter Murphy The ex-Bauhaus frontman has a new one, Lion. With Ringo Deathstar. The Showbox
*28 Cher If only this was the Girls Just Wanna Have Fun tour. The Goddess of Pop returns with special guest Cyndi Lauper. KeyArena, keyarena.com
28 Vans Warped Tour This annual hard-rock fest features Watsky, Bayside, Mayday Parade, 3OH!3, The Maine, and many more. White River Amphitheater, vanswarpedtour.com
28 Iranian Festival Celebrate Iranian culture with food, games, visual arts, and live performances. Seattle Center, iaca-seattle.org
28 Documentation in the Field Join Portland artists Daniela Molnar and Lisa Schonberg for an outdoor workshop that will include drawing, note-taking, field recording, and music composition. Discovery Park, henryart.org
*28–29 Seattle PrideFest 2014 On Saturday, a street festival and Family Day at Cal Anderson Park; on Sunday, the parade and Seattle Center rally. With George Takei! seattlepridefest.org
*28–29 Seattle Retro Gaming Expo A chance for gamers to network IRL. Washington State Convention Center, seattleretro.org
28–Sept. 7 Olympic Music Festival Chamber-music favorites in a repurposed barn. Quilcene, Wash., olympicmusicfestival.org
29 Heartbreak Tour of Seattle Michelle Peñaloza leads participants to locations throughout Seattle where love has been dashed on the shoals. henryart.org
29 Steve Winwood The golden-throated '60s survivor samples his catalog of hits. Chateau Ste. Michelle
30 Robert Bryce He's written Smaller Faster Lighter Cheaper Denser: How Innovation Keeps Proving the Catastrophists Wrong. Town Hall




July
---
1 Kraftwerk A 3-D concert, electronic sound paintings, and music experimentation from the German godfathers of EDM. The Paramount
*1 Heart Seattle's favorite rocker sisters continue their 40-year career. Marymoor Park
1 Kij Johnson Her new fantasy tome is At the Mouth of the River of Bees. University Book Store, ubookstore.com
2 Django Wexler The Shadow Throne: Book Two of the Shadow Campaigns is the local author's follow-up to his fantasy tome The Thousand Names. University Book Store
2 Begin Again From the director of Once, another music-themed romance, this time starring Keira Knightley and Mark Ruffalo. Opens wide
*2 Nick Cave & the Bad Seeds The bad-ass post-punk supergroup returns from Down Under on the heels of its latest, Push the Sky Away. The Paramount
2 Gregg Allman One of the original members of the Allman Brothers, he's ever the "Ramblin' Man." Woodland Park Zoo, zoo.org/zootunes
2–3 Freedom Fantasia Strippers and cabaret artists prove their patriotism with red, white, and blue pasties. The Triple Door
*3 First Thursday Art Walk The nation's oldest such event, with all the Pioneer Square galleries open late. firstthursdayseattle.com
3 Roger Hodgson The British songwriter was a member of Supertramp. Snoqualmie Casino
3 Future The Honest Tour, with Special Guests: Rico Love, Que. The Neptune
3–Aug. 2 Ryan Molenkamp & Piper Snow Snow creates cartoonish little ceramic figures—colorful, elongated, better versions of ourselves. Molenkamp paints fantastical landscapes. Linda Hodges Gallery, lindahodgesgallery.com
3–Aug. 30 John Buck & Ross Beecher Palmer Buck shows new wooden surrealist sculptures. Palmer creates intricate quilted designs. Greg Kucera Gallery, gregkucera.com
*3–Oct. 12 The Art of Gaman: Arts and Crafts from the Japanese-American Internment Camps, 1942–1946 Some 120 objects are displayed from this sad, unlawful chapter of American history—most by untrained artists, but a few by professionals (including Ruth Asawa, Jimmy Tsutomu Mirikitani, Chiura Obata, and Henry Sugimoto). Bellevue Arts Museum, bellevuearts.org
3–Oct. 12 Under Pressure: Contemporary Prints From the Collections of Jordan D. Schnitzer and His Family Foundation Warhol, Lichtenstein, Rauschenberg, and other stalwarts of the postwar scene are included. Bellevue Arts Museum
4 Korengal Journalist Sebastian Junger goes back to Afghanistan, the locale for his prior war doc Restrepo. Theater pending
4 Lee Fields & the Expressions With special guests Fly Moon Royalty. The Neptune
4 Naturalization Ceremony Over 500 freshly-minted U.S. citizens, from countries around the world, celebrate their new homeland. Seattle Center, ethnicheritagecouncil.org
4 Family 4th at Lake Union Stake out your viewing area early with a beach blanket, then wait for the sun to set before the big fireworks show. Gas Works Park, family4th.org
4 Yves Saint Laurent The late French designer's life is dramatized during the '50s, as he seeks to balance love (men) and fashion (women). SIFF Cinema Uptown
*4–10 A Hard Day's Night The Beatles classic, so full of comedy and cheek, turns 50 with a new digital restoration. SIFF Film Center
5 Kool & the Gang Like we need to tell you, their hits include "Celebration" and "Jungle Boogie," all great for dancing. Snoqualmie Casino
5 Commander Cody With his Lost Planet Airmen, the bandleader brings his boogie- woogie swing party to The Triple Door.
*5 Sharon Van Etten A gifted American songwriter with haunting vocals and an ever-breaking heart. With Courtney Barnett, Jana Hunter (Lower Dens). The Neptune
5–6 Steely Dan Walter Becker and Donald Fagen play radio staples including "Reelin' in the Years" and "Hey Nineteen." Marymoor Park
*5–10 Dr. Strangelove The greatest movie satire of the Cold War is 50 years old, and Stanley Kubrick's classic is being screened from a new 35mm print, made from a 4K digital restoration. Grand Illusion
5–Sept. 7 Ken Price Spanning the '70s through the '90s, the recently deceased L.A. artist is represented in Inside/Outside by colorful vernacular prints, many of them meant to illustrate the poetry of Charles Bukowski. Henry Art Gallery
*6 Carolina Chocolate Drops The Grammy-winning string band shares the bill with The Del McCoury Band. Woodland Park Zoo
*6 Dwight Yoakam At 57, his luscious yodel and country charm still haven't lost their twang. Snoqualmie Casino
*6 New Order Peter Hook has departed, Bernard Sumner is leading the show, and you can expect to hear such massive '80s dance-hall hits as "Blue Monday" and "Age of Consent." The Paramount
7 Larry Correia Monster Hunter Nemesis continues his popular fantasy series. University Book Store
*7 Michael Waldman The NYU law professor debunks the NRA and recent Supreme Court decisions in his very convincing legal history The Second Amendment: A Biography. Town Hall
7 Boz Scaggs He made his name with the Steve Miller Band, but the blue-eyed soul and gritty hits like "Lido Shuffle" he cranked out in his solo career garnered him lasting fame. Benaroya Hall, seattlesymphony.org
7–11 Masterpieces of Polish Cinema Martin Scorsese helped select this traveling archival program, which includes Andrzej Wajda's 1972 The Wedding. Northwest Film Forum
7–Aug. 2 Seattle Chamber Music Festival Saint-Saëns, Rachmaninoff, and Schubert kick off four weeks of concerts. Benaroya Recital Hall, seattlechambermusic.org
8 Ian McDonald Empress of the Sun is his sci-fi tome about parallel universes. University Book Store
8 Mary Chapin Carpenter Lucinda Williams wrote one of her biggest hits, "Passionate Kisses," a song she'll likely perform tonight along with her own self-penned tunes like "Down at the Twist and Shout" and "He Thinks He'll Keep Her." Benaroya Hall

Ruby Lewis in We Will Rock You.
Photo by Paul Kolnik8–13 We Will Rock You This traveling jukebox musical is built around the greatest hits of Queen, meaning karaoke standards like "We Are the Champions" and "Bohemian Rhapsody." 5th Avenue Theatre, 5thavenue.org
9 Frank Fairfield An old-timey revivalist hawking banjo and fiddle tunes last heard on 1930s radio. The Triple Door
*9–Aug. 2 Durational Arts Festival A performance that lasts at least an hour, but not longer than two days—these are the only real criteria for this collection of time-based art works. The rest is up to a rotating cast (including Gender Tender, Mark Haim, Babette Pendleton McGeady, and Molly Sides) that will come and go for almost a month. Alice Gosti directs. SK Hedreen Gallery (Seattle U.), facebook.com/yellowfishfestival
9–Aug. 16 Jane Eyre—The Musical Return to Thornfield Hall, courtesy of Paul Gordon's music and lyrics. Taproot Theatre, taproottheatre.org
10 Xavier Rudd Australia's answer to Jack Johnson, his latest is Spirit Bird. With Ash Grunwald. The Neptune
10 Jesus Christ Superstar Andrew Lloyd Webber's 1969 rock opera is on a national stadium tour, with Brandon Boyd (Incubus) as Judas Iscariot and English TV idol Ben Forster as Jesus. KeyArena
10 Slightly Stoopid They bring their reggae-rock fusion (and dreadlocked, pot smoking fans). With Stephen "Ragga" Marley. Marymoor Park
10–20 Hands Solo Pianoman Victor Janusz performs his one-man autobiographical show, in song and monologue. ACT Theatre
*10–Aug. 10 Wooden O Seattle Shakespeare Co. will perform al fresco stagings, actually without benefit of a stage, of Julius Caesar and Two Gentlemen of Verona in various Seattle parks and open-air venues. seattleshakespeare.org
10–Aug. 21 Evening Concerts Sly Mr. Y, Tumbao, Rain City Riff Raff, Emily McIntoch, and more. Marina Park, kirklandsummerconcerts.org
*10–Aug. 28 Magnuson Park Outdoor Movies The Thursday-night series will include Grease, Gravity, Sixteen Candles, and Ghostbusters. Games, food trucks, and other fun stuff precede the screenings. And you can go swimming. Magnuson Park, epiceap.com
*10–Aug. 28 Summer at SAM Seattle Kokon Taiko and Kate Wallich dance, Stephen Antupit leads a tour of the Sol LeWitt installation, and various parties and musical events are also scheduled. Be sure to see the big white head, Echo, by Jaume Plensa, a permanent addition to the OSP. Olympic Sculpture Park
11 Happy Together Tour with the Turtles Flo & Eddie play with a handful of their contemporaries. Expect much singing along. With Mitch Ryder & the Detroit Wheels, Mark Farner from Grand Funk Railroad, Gary Lewis & the Playboys, and Chuck Negron from Three Dog Night. Snoqualmie Casino
11 Dawn of the Planet of the Apes James Franco is out, Gary Oldman is in, and the monkeys are still in charge. Opens wide
11 Jungle Party Food, drinks, and a silent auction benefit the zoo. Woodland Park Zoo, zoo.org
11—12 Seattle Symphony: Pixar in Concert Music and clips from Pixar's 13 feature films. Benaroya Hall
*11–12 DANCE This Some kids go to summer camp and make a lanyard; this group of young dancers studies with a variety of professional teachers and choreographers and winds up onstage, creating a performance that threatens to blow the roof off the theater. SK The Moore
11–17 Razing the Bar Fresh from SIFF, this local doc celebrates the culture, music, and patrons of the Funhouse, the old punk-rock venue near Seattle Center. Grand Illusion
11–17 The Internet's Own Boy Reddit co-founder and Internet activist Aaron Swartz was prosecuted by the feds, then committed suicide. This is his sad story. Northwest Film Forum
11–26 Seattle Gilbert and Sullivan Society Celebrating their 60th anniversary with The Mikado, the Victorian duo's most popular operetta. Seattle Repertory Theatre, pattersong.org
11–Aug. 16 GreenStage Shakespeare in various area parks, namely Othello and Love's Labours Lost. greenstage.org
*12 Georgetown Art Attack The once-industrial neighborhood goes a little crazy, with live music, open studios, crafts, and late hours at Fantagraphics, Krab Jab, Georgetown Stables, LxWxH Gallery, and other venues. Plus all those great bars. Georgetown, georgetownartattack.com
12 STP The annual Seattle to Portland Ride is sold out, as usual, and you may already have secured your entry. If not, get up at seven and follow the stragglers to the south end of Lake Washington to share in the cheers. UW campus, cascade.org
12 Polish Festival Food, music, dance, and culture workshops are featured. Seattle Center, polishfestivalseattle.org
12 Melody Nelson "We take our inspiration from anime, classic role-playing video games, quiet prayer, and Spinoza," says this local dance company. Members include Britta Peterson, Jan Trambauer, Kince De Vera, and Dylan Ward. Velocity Dance Center, velocitydancecenter.org
12 Origami Workshop Members of the Puget Area Paperfolding Enthusiasts Roundtable (PAPER) teach you how to crease and fold. Bellevue Arts Museum
*12–Aug. 30 Fremont Outdoor Movies The (mostly) Saturday-night series will include The Royal Tenenbaums, Dazed & Confused, Office Space, and The Big Lebowski. Some events are 21-and-over, meaning booze. Downtown Fremont, fremontoutdoormovies.com
*13 Sounders vs. Timbers In 2012, their first MLS season, the Sounders' bitterest rivals kinda sucked. Last year they were . . . let's just say improved (the wounds are still raw). This season? Well, it looks like 2013 was a fluke, and they're back to their rightful place at the bottom half of the table. (As of press time, anyway.) CenturyLink Field, soundersfc.com
13 Bill Engvall The popular touring comic wears his dad jeans proudly. Snoqualmie Casino
14–15 The Fixx The '80s New Wave rockers are soliciting fans as to which of their hits should be played. Remember "One Thing Leads to Another"? The Triple Door
15 Theo Pauline Nestor The local author shares from her guide Writing Is My Drink: A Writer's Story of Finding Her Voice (and a Guide to How You Can, Too). University Book Store
16 Ringo Starr & His All-Starr Band Expect him to sample the Beatles rich catalog, plus some of his own larky, music-hall style tunes. Chateau Ste. Michelle
*17 Tori Amos Now 50, the feminist icon's piano-driven arrangements still move audiences young and old. She visits Seattle on the Unrepentant Geraldines tour. The Paramount
*17 Tedeschi Trucks Band Grammy-award-winning blues-rock fronted by wife/husband duo Susan Tedeschi and Derek Trucks, rooted in soulful vocals and slick licks. With the Wood Brothers. Marymoor Park
*17 The Go-Gos With some original members still playing, they lead an '80s bill including Patty Smyth and Scandal, Martha Davis and the Motels, Cutting Crew, and Naked Eyes. Chateau Ste. Michelle
17 Cheap Trick They're still going strong, despite being heavily featured in 2006's John Tucker Must Die. Snoqualmie Casino
17–19 The Danger Zone This burlesque Archer takeoff may be as close as you'll ever get to seeing Jessica Walter naked. Don't even pretend you're not curious. sailorstclaire.com
*18 Lyle Lovett & His Large Band His latest is Release Me, featuring backup vocals from the likes of k.d. lang and Sara Watkins. Chateau Ste. Michelle
18 Jupiter Ascending From the Wachowskis, badly in need of a hit after Speed Racer and Cloud Atlas, this futuristic fantasy stars Mila Kunis as a warrior seeking her destiny. One small point in the movie's favor: Gugu Mbatha-Raw, from Belle. Opens wide
18 Garek Druss His live performance will sonically guide you across the UW campus, from the Henry to the Computer Science building. Henry Art Gallery
*Modest Mouse Isaac Brock and company have reportedly been working with Outkast's Big Boi on some long-awaited new material. The Showbox
*18 The Hold Steady Craig Finn offers yet more West Coast blue-collar rock with Teeth Dreams. With Cheap Girls. The Neptune
18–20 Anacortes Unknown Music Series 4 Bonnie "Prince" Billy, Mount Eerie, and others perform at this DIY-inspired music and arts festival organized by indie producer Phil Elverum. Various venues, anacortesunknown.com
*18–20 Bite of Seattle Swarms of hungry visitors will converge to eat, drink, and hear live music. Two-way Mercer now makes it easier to get there. Seattle Center, biteofseattle.com
18–21 The International 2014 Dota 2 Championship A chance for gamers to flex their geek muscles for a chance to win $2.8 million. KeyArena
18–24 As It Is in Heaven Radio evangelists and sexual repression figure in this new indie, set in the South. Northwest Film Forum
18–Aug. 17 An Evening of One-Acts This periodic series presents works by Steve Martin, Sam Shepard, and Woody Allen. R. Hamilton Wright directs them all, with proven stage talent you've seen during the prior season. ACT Theatre
19 Goo Goo Dolls These rock veterans found commercial success for their single, "Iris." With the Plain White T's. Chateau Ste. Michelle
19 Bryan Lee O'Malley Previously the creator of the Scott Pilgrim comics, he's now written and drawn Seconds: A Graphic Novel. Town Hall
19 Shipwreck Festival One giant community garage sale. Downtown Anacortes, shipwreckfest.org
19 Northwest Mahler Festival Orchestra players around the region gather to play Mahler (the Symphony no. 4) and Wagner. St. Mark's Cathedral, nwmahlerfestival.org.
19 Say Anything The emo heroes return to promote their new album Hebrews. With the Front Bottoms, the So So Glos, You Blew It! Showbox
19 Agro-a-Go-Go Joanna Lepore leads participants on a garden-centric bike tour through the Beacon Hill Neighborhood Greenway. Cal Anderson Park, henryart.org
19 Cheech & Chong The iconic comedy duo can now smoke their weed legally. With War. Marymoor Park
*19 Sounders vs. Tottenham Hotspur Hardcore Sounders fans like to grumble about exhibition matches like this (The risk of injury! Cups, not friendlies!). But they always show up. CenturyLink Field
19–Sept. 7 Rineke Dijkstra & Thomas Struth The two contemporary European artists are represented with photos and videos. Running concurrently is more video art from Andrew Deutsch and Stephen Vitiello; and the group show With Hidden Noise, really a sonic exhibit, featuring Taylor Deupree and Stephen Vitiello, Jennie C. Jones, Pauline Oliveros, Andrea Parkins, Steve Peters, Steve Roden, and Michael J. Schumacher. Henry Art Gallery
19–Dec. 7 Chen Shaoxiong: Ink. History. Media The Chinese contemporary artist chronicles 100 years of history in 150 ink drawings. In a separate installation, he draws recreated news events culled from the Internet. Seattle Asian Art Museum, seattleartmuseum.org
21 The Polyphonic Spree Now numbering about 22 members, the Texas musical collective most recently recorded Yes, It's True. With Sarah Jaffe. The Triple Door
22 Lynn Sherr She reads from Sally Ride: America's First Woman in Space. Town Hall
22–25 American Collectors and the Museums A lecture featuring art historian Rebecca Albiani, examining the genus of American collections. Frye Art Museum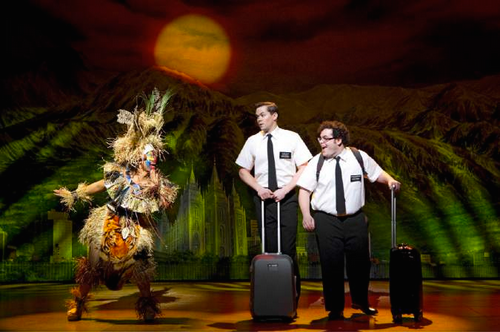 *22–Aug. 10 The Book of Mormon The touring production of the Broadway smash, from the creators of South Park, is back for a second visit, sure to sell out. The Paramount
24 Bret Michaels Glam-metal hero, and our personal favorite bandana-clad reality-TV love-competition host. Snoqualmie Casino
24 Seattle Phonographers Union An improvised live performance using unprocessed field recordings. Henry Art Gallery
24 David Rose Enchanted Objects: Design, Human Desire, and the Internet of Things is his new cultural-studies book. University Book Store
25 Hercules Dwayne Johnson plays the mythological hero, with John Hurt, Ian McShane, and other Brits providing classy support. Unfortunately, Brett Ratner directs, so don't expect Game of Thrones. Opens wide
*25 Boyhood Richard Linklater's 12-years-in-the making drama is one of the best films this year, in which he follows a kid from youth to college, with Ethan Hawke and Patricia Arquette playing the lad's parents. Harvard Exit, landmarktheatres.com
*25–26 Strictly Seattle Velocity Dance Center started this summer workshop to bring local dancers together with local choreographers, but somehow the word leaked out—and now we've got dancers from all over the country showing up. The session-closing performances (with choreography from Byron Carr, Pat Graney, Jody Kuehner, KT Niehoff, Bennyroyce Royon, Shannon Stewart, and Rosa Vissers) are as warm as the last night at sleepaway camp. SK Broadway Performance Hall, velocitydancecenter.org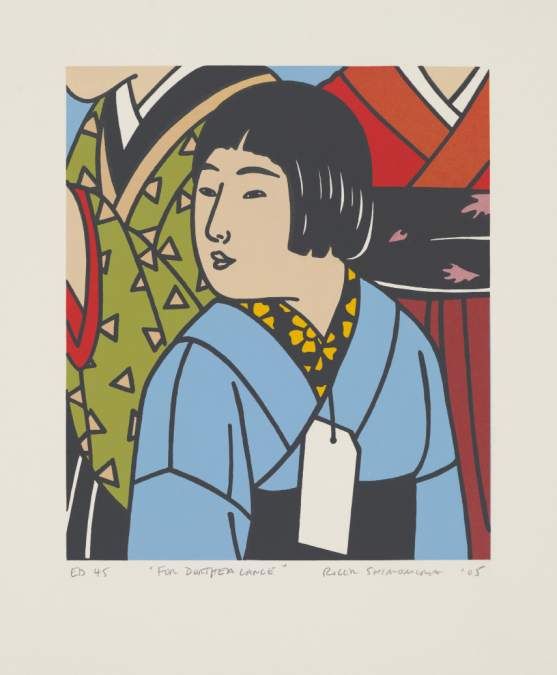 *25–27 BAM ARTSfair Over 300 artists, artisans, and craftspeople will show their work at this annual event, begun in 1947. Bellevue Square and Bellevue Arts Museum, bellevuearts.org
*25–27 Capitol Hill Block Party The annual arts and music three-day hipster takeover features headliners Matt & Kim, Spoon, Chromeo, The Budos Band, Dum Dum Girls, The War on Drugs, and A$ap Rocky, along with regional acts like The Julie Ruin, Childbirth, TacocaT, Pony Time, Sol, Beat Connection, Wimps, and Odesza. Capitol Hill, capitolhillblockparty.com
25–31 Cannibal Spanish director Manuel Martín Cuenca is said to have made an artful drama out of a sensational subject. We'll see. Northwest Film Forum
25–31 The Pleasures of Being Out of Step Still writing at 88, the jazz-loving journalist Nat Hentoff, for decades associated with the Village Voice, is celebrated in this new documentary. Grand Illusion
26 Seafair Torchlight Parade Celebrate with a footrace, floats, clowns, pirates, and beauty queens. Seattle Center, seafair.com
26 Friendship Trail Paddles in hand, participants go in search of musical acts hidden in the arboretum. Lake Washington Arboretum, henryart.org
26 Festival of Jazz Featured are Manhattan Transfer, Spyro Gyra, Lee Ritenour & Dave Grusin, and Jessy J. Chateau Ste. Michelle
*26–Aug. 23 Movies at the Mural The Saturday-night series features The Princess Bride, Gravity, Ferris Bueller's Day Off, The Great Gatsby, and Star Trek Into Darkness. Seattle Center, seattlecenter.com/moviesatthemural
27 Loverboy Everybody's working for this weekend, or so say the '80s Canadian rock stars. Snoqualmie Casino
27 Hispanic Seafair Food, dancing, music, and children's activities are on the schedule. Seattle Center, hispanicseafair.org
*27 Chris Isaak His cool, Bay Area charisma has served him well, in movies and on TV, since his 1989 breakthrough "Wicked Game." Chateau Ste. Michelle
30 Josh Ritter & The Royal City Band Paste magazine named him one of the "100 greatest living songwriters." Well, maybe. With Lake Street Dive. Woodland Park Zoo
*30 Beyoncé and Jay Z They co-headline the On the Run tour, already sold out, and will surely live up to its fugitive-styled theme with hits like "03 Bonnie & Clyde." Safeco Field
*31 Lucinda Williams Always a sellout when she visits, she's touring with the 25th anniversary re-release of her self-titled album. Woodland Park Zoo
31 Dance Innovators in Performance The Seattle Festival of Dance Improvisation brings an incredible slice of the alt-dance world to town as faculty members. But even if you're not going to show up at class, you can still see them in this showcase program. SK Broadway Performance Hall, velocitydancecenter.org
31–Aug. 3 Hold These Truths UW student Gordon Hirabayashi was illegally interned during World War II. Joel de la Fuente plays him in this one-man dramatization. ACT Theatre


August
---
1 Nickel Creek The popular acoustic trio comprises Chris Thile, Sara Watkins, and Sean Watkins. Chateau Ste. Michelle
1 Guardians of the Galaxy Chris Pratt is totally buff and hot in this Marvel Comics movie. Opens wide
*1 Calvary Another standout from SIFF, with Brendan Gleeson as an Irish cleric marked for death by the victim of a pedophile priest (even though he didn't molest anybody). Theater TBA
1 Tycho Chill out to ambient music. The Neptune
1 Foreigner and Styx Come sail away on a wave of nostalgia. Marymoor Park
1–2 The Texas Chainsaw Massacre Hey, what's Leatherface up to? He's turning 40, in fact, in Tobe Hooper's wildly influential horror flick. SIFF Film Center
1–3 Seafair Weekend Hydroplane Races Bring your sunscreen and earplugs, plus lots of beer. Now would also be a good time to own a boat, so you can tie up next to the logboom. Genesee Park, seafair.com
1–3 Watershed Festival is Sasquatch!, chicken-fried. There's still music and camping, but this fest brings together today's hottest country stars, like Tim McGraw, Lady Antebellum, Eli Young Band, and lots more. The Gorge
1–7 Bogart Fest The Big Sleep and To Have and Have Not are screened. Grand Illusion
*1–22 Concerts at the Mural Presented by KEXP Seattle Center, these free, family-friendly concerts are always relaxing and fun (great beer garden, too). Final schedule pending at press time. Mural Amphitheatre, seattlecenter.com
2 The Voice Tour Past stars and this season's finalists show you what they've got. With Tessanne Chin, Jacquie Lee, Will Champlin, Dia Frampton, Christina Grimmie, Jake Worthington, Jake Barker, Josh Kaufman, and Kristen Merlin. Marymoor Park
*2 Art of the City Art Street Fair Hey! The Tashiro Kaplan Building, so integral to the city's visual-arts scene, turns 10 years old! To celebrate, resident artists and galleries are throwing a block party, with open studios, demos, live music, craft stands, and live performance art. Don's miss it. Tashiro Kaplan Building, Streetfair.TKLofts.com
5 Sara Bareilles She stole hearts with her hit "Love Song," and continues to examine the theme of love on her latest, the two-time Grammy nominated, The Blessed Unrest. With Lucius, Hannah Georgas. Marymoor Park
5 Ivan Doig The veteran local writer shares from his latest Montana-set novel, Sweet Thunder. University Book Store
6 Taj Mahal Trio The veteran bluesman is joined by John Hiatt. Woodland Park Zoo
6 Imelda May The Dublin-born singer/songwriter incorporates the bodhran—an Irish hand drum—into her spirited rockabilly and blues. The Neptune
*7 First Thursday Art Walk Remember to hit the Tashiro Kaplan Building, Roq La Rue, James Harris, Greg Kucera, and all the other Pioneer Square galleries. Occidental Park will also be full of artists and vendors. firstthursdayseattle.com
*7 Jay Farrar A veteran member of Uncle Tupelo and Son Volt, he recently recorded One Fast Move or I'm Gone: Music From Kerouac's Big Sur. The Triple Door
7 Seattle Opera: International Wagner Competition Eight singers, backed by full orchestra, vie for honors in this thrilling showcase. McCaw Hall, seattleopera.org
7-10 Summer Meltdown Darrington's 14th annual music and camping features STRFKR, Lord Huron, Nahko & Medicine for the People, Black Joe Lewis and many more. Whitehorse Mountain Amphitheater, SummerMeltdownFest.com
7–30 Real Abstract Peter Gross and at least a dozen more gallery artists reject figurative art and embrace color. Linda Hodges Gallery
*8 Lady Gaga The shock-pop princess makes up her cancelled Seattle date tonight, as part of her Art Pop tour. KeyArena
8 Burkholder Local director Taylor Phinney's sequel to Old Goats, again featuring a non-professional cast of Bainbridge Island retirees. SIFF Cinema Uptown
8 Teenage Mutant Ninja Turtles A reboot of the TMNT film series starring Megan Fox, Johnny Knoxville, and Whoopi Goldberg. Sure, why not? Opens wide
8–9 Seattle Street Food Festival More than 65 vendors will sate you. Capitol Hill, seattlestfoodfest.com
8–14 Elena Petra Costa's acclaimed doc follows two Brazilian sisters to New York, one following the other by 20 years. Grand Illusion
9 ZZ Top This blues-tinged rock group is still performing together after more than 40 years. With Jeff Beck, of course. Chateau Ste. Michelle
*9 Georgetown Art Attack All the galleries are open late, and there's always something neat to buy at the Trailer Park Mall. Plus live music and yummy booze. Georgetown, georgetownartattack.com
*9 107.7 The End's Summer Camp The alternative station's fest will be stacked with great tunes from Phantogram, Bleachers, Bear Hands, Wild Cub, Skaters, Sir Sly, the Orwells, Thumpers, and Bad Suns. Marymoor Park
9 John Moe The local humorist reads from Dear Luke, We Need to Talk, Darth: And Other Pop Culture Correspondences. University Book Store
9 Seattle Opera: Speight Celebration A grand good-bye concert for Speight Jenkins after 30 years of running Seattle Opera, with a wealth of favorite singers and beloved repertory. McCaw Hall, seattleopera.org
10 Deep Purple Originally a prog-rock band, Deep Purple changed their sound and became a pioneer of heavy metal. Snoqualmie Casino
*10 Broken Bells The superduo of Brian Burton (Danger Mouse) and James Mercer (the Shins) recently dropped its second album, After the Disco, the follow-up to 2010's wildly successful self-titled release. The Moore
11–12 Arctic Monkeys They never took off like the Strokes, but this English indie-rock band makes you instantly cooler upon listening. The Paramount
12 Counting Crows Grab your baggiest sweater, dreadlock your hair, and party like it's 1996. With Toad the Wet Sprocket, of course. Marymoor Park
*12–Sept. 21 Intiman Theatre Festival The company is staging Tony Kushner's massive Angels in America, all seven hours of it, in two parts. Cornish Playhouse at Seattle Center, intiman.org
13 Lynyrd Skynyrd The only concert where it's appropriate to yell "Freebird!" and break up with your significant other. Snoqualmie Casino
13 Ray LaMontagne This singer/songwriter has been compared to the likes of Otis Redding, Van Morrison, and Nick Drake. Marymoor Park
*13–14 The English Beat Dave Wakeling is the only original member of the beloved English ska band, which boasts an array of irresistible dance hits, including "Save It for Later" and "Mirror in the Bathroom." The Triple Door
14 Huey Lewis & The News "The Power of Love"? The power of perseverance is more like it. Snoqualmie Casino
15 Seahawks vs. Chargers The preseason continues. Is it too soon to be dreaming of the Super Bowl? CenturyLink Field, seahawks.com
*15 The One I Love One of our favorites from SIFF, it stars Elisabeth Moss and Mark Duplass as a bickering L.A. couple who go to the world's most bizarre couples therapy retreat. It's like two Edward Albee characters trapped in an enchanted Williams-Sonoma catalog. Theater TBA
15 The Expendables 3 Wesley Snipes, Antonio Banderas, Mel Gibson, and Harrison Ford join the cast of this geezer action franchise. Expect Viagra jokes. Opens wide
15 The Giver Jeff Bridges and Meryl Streep star in this film adaptation of Lois Lowry's sci-fi novel. Opens wide
*15–17 Hempfest All hail the mighty cannabis plant! Pot being legal in our state, expect plenty of open-air smoking amid the T-shirt stands, music stages, and temporary tattoo parlors. South entrance at Olympic Sculpture Park. North entrance at the Amgen bridge. Parking is scarce, so expect extreme congestion. Myrtle Edward Park, hempfest.org
15–17 Ballroom With a Twist It's a mashup: Winners from Dancing With the Stars (including those dreamy, moody Chmerkovskiy brothers! Swoon! ) appear with winners from American Idol. 5th Avenue Theatre
16 Beer, BBQ, & Bourbon Festival What more needs to be said? Consider renting a room, so as to not drive home tonight. Snoqualmie Casino
16 Indigenous Cultures Day Tribal dancing, crafts, and other cultural activities are planned. Seattle Center
17 BrasilFest Celebrate Brazilian culture with traditional food and entertainment, including rhythmic musical performances that highlight the drums. Seattle Center, brasilfest.com
17 Trombone Shorty & Orleans Avenue Aka Troy Andrews, Trombone Shorty is a trombone and trumpet player extraordinaire with soul to spare. With Galactic. Woodland Park Zoo
19–20 Icicle Creek New Play Festival Allison Narver will direct The Change Room by Carly Mensch. Steven Dietz is both writer and director of Bloomsday, inspired by the life of James Joyce. ACT Theatre
20 LeAnn Rimes This country and pop superstar rose to fame at age 13 and is still going strong with her latest, Spitfire. Snoqualmie Casino
*20 Beck The eclectic entertainer and pop-culture junkie is married to Giovanni Ribisi's sister, Gina! Marymoor Park
20–21 Pink Martini Zootunes just wouldn't be the same without this Portland nu-jazz group's annual appearance. With China Forbes, Storm Large. Woodland Park Zoo
22 Seahawks vs. Bears Look for tailgating parties beforehand in parking lots all around Pioneer Square. CenturyLink Field
22 To Be Takei Everybody's favorite Star Trek actor/gay icon, George Takei cuts a jolly path through comic-book conventions, the Howard Stern show, Twitter, and more. The man cannot be stopped, and this doc celebrates his outspoken drive. SIFF Film Center
22 Gypsy Kings This tour celebrates the band's 25 years together. Chateau Ste. Michelle
22 Sin City: A Dame to Kill For Robert Rodriguez and Frank Miller have taken their time—nine years—to produce a sequel. Look for Josh Brolin, Joseph Gordon-Levitt, and Lady Gaga (!) among the noir-scape. Opens wide
22 If I Stay Chloë Grace Moretz stars in the film adaptation of this popular YA book. Opens wide
*22–24 Seattle International Beerfest Three days of rare and exotic beers from countries around the globe. Also lots of men in kilts and Tevas. Seattle Center, seattlebeerfest.com
23 Earth, Wind, & Fire The funk-rock group will reprise hits like "Shining Star" and "After the Love Has Gone." Chateau Ste. Michelle
23 American Idol Live! See season 13's finalists, all 10 of them, live in concert. Marymoor Park
24 Peter Frampton's Guitar Circus He keeps it alive. Featuring Buddy Guy. Chateau Ste. Michelle
24 Ziggy Marley He's touring behind his new album, Fly Rasta. Woodland Park Zoo
25 The Eagles "Take It Easy," "Hotel California," "Lyin' Eyes": take your pick, the Eagles are a living jukebox of their own hits. Tacoma Dome, tacomadome.org
29 The Congress Robin Wright Penn plays a kind of Hollywood analogue to herself in this bizarre though touching sci-fi fantasy, rendered mostly in animation after our heroine signs a very special contract. SIFF Cinema Uptown
29 The Loft Labor Day is traditionally the deadest moviegoing weekend of the year, so why not see the second remake of a Belgian thriller about five dude-bros who rent a loft for their hook-ups—which inevitably leads to murder? Opens wide
*29–Aug. 1 PAX Prime Gamers and geeks converge, also to compare tattoos and pallid skin. Washington State Convention Center, prime.paxsite.com
30 The Beach Boys "Wouldn't It Be Nice?" if Brian Wilson reunited for this tour? As long as these California sun-drenched granddads are Still Cruisin', we can dream. Snoqualmie Casino
*30–Sept. 1 Bumbershoot Seattle's iconic end-of-summer fest features heavy-hitting headliners like the Replacements, Wu-Tang Clan, and Elvis Costello, along with the usual cultural and comedy stages, kids' events, food, visual arts, and more. Seattle Center, bumbershoot.org
30–Feb. 15 City Dwellers: Contemporary Art From India Photography, sculpture, and video art branch far from the usual peasant and Hindu themes. Seattle Art Museum
31 Brand New If you're bummed you can't make it to New York to see these alt-rockers perform with Modest Mouse, you can at least see them here in a more intimate setting. Showbox SoDo