It's the second Saturday morning of Steve Scher's post-KUOW life. He meets me early, a little after 8 a.m., at a Starbucks on Lake City Way—the makings of a grizzled gray goatee forming on his chin and a copy of The New York Times in front of him. Behind glasses, Scher's eyes look weary—at least compared to the promo shot that accompanied the announcement of his departure from Seattle's NPR affiliate after 28 long years, posted online exactly a week earlier. In fairness, it's early.
Despite the magnitude of the transition in his life, Scher's morning seems to be proceeding normally. Using an adjective he begrudgingly came to know quite well during his tenure, one might even call it "dull." Scher meets me after dropping off his 1998 Dodge Caravan at the shop for an alignment. The minivan, he says, has 190,000 miles on it and "has been a surprisingly good car." "I'm hoping I don't need four new tires," he says.
Life goes on.
In truth, however, there's more on Scher's mind than car troubles. News of his decision to leave KUOW hit Seattle abruptly, and seemed particularly jolting to the aging lions of local journalism. Making no official announcement over the airwaves, Scher said a quick goodbye on Twitter and Facebook, then watched the reactions fly. At Crosscut, David Brewster published nearly 2,000 detailed words on the subject, calling the loss of Scher "a big one in local journalism" and grouping it as "part of the steady loss of experienced journalists with lots of institutional memory." Over at the P-I, Joel Connelly pounded out a fitting ode to Scher's nearly three decades on the air, including praise from the likes of former mayor Paul Schell and retired Seattle Times editorial-page editor Mindy Cameron. KUOW general manager Caryn Mathes, meanwhile, thanked Scher "for his dedication to the station's mission and to our audience," despite the fact that editorial differences so obviously played a key role in his decision to leave.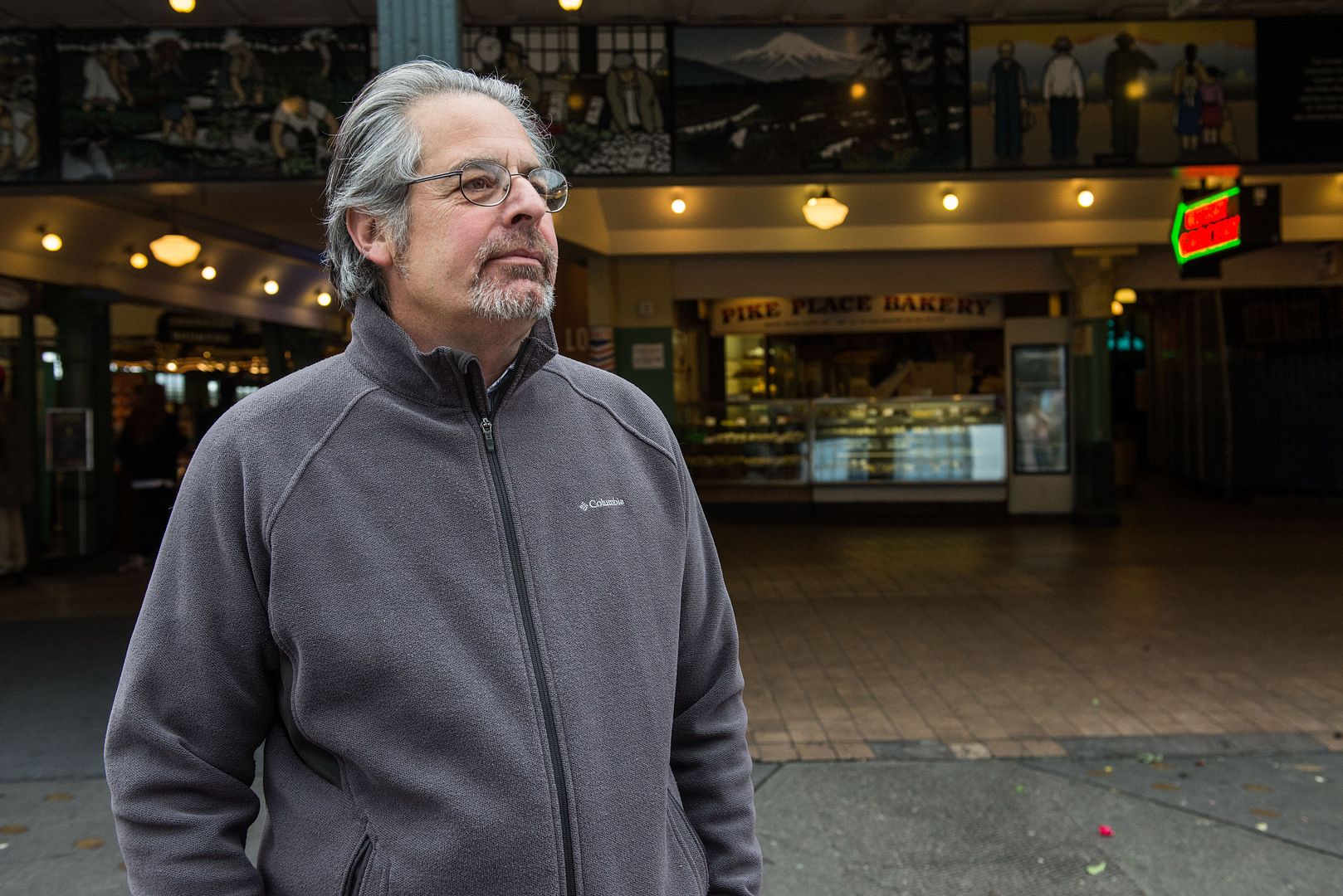 Saturday morning at Starbucks, none of it seems lost on Scher. He has taken it all in, and describes his current mood as "excited and grateful," though later he admits that he's also "a little bit sad." He tells me that his first Friday without a Week in Review—KUOW's weekly news roundtable, which immediately went on hiatus after his departure—was "tough," and more than anything he regrets not offering listeners a proper on-air sign-off.
"I didn't understand, I don't think, that [not saying goodbye and thank you on air] wasn't a fair thing to do," Scher admits. "I'm sorry for that."
Still, it was time to go, he says.
For Scher, who turned 60 earlier this year, the decision to split from KUOW wasn't as abrupt as it came off. Driven by a desire to increase listenership, new directions at the station had soured him, he admits, and didn't play to the long-form, in-depth strengths he'd honed over the years. But more than anything, as Scher noted in his official online goodbye, he simply "couldn't let another year pass without at least giving an honest attempt at the writer's life." Scher assesses that it's now or never. He's reached a point where he's counting the productive years he has left. The number hovers around 15 summers, he guesses. "The urgency was there and growing," Scher says of his need to write.
The longtime voice of KUOW approaches this next chapter of life as seriously as one might expect. During a recent sabbatical, Scher says he wrote a 86,000-word novel—a romantic comedy, to be exact—set in two places he knows well: Seattle and the radio business. The main character, Scher tells me, is a 23-year-old who "works as the third banana for a morning zoo show" and has written a screenplay that "some guy wants to make into a movie." Scher says he plans to put the finishing touches on the book over the next two months, promising "a big finale where everything blows up."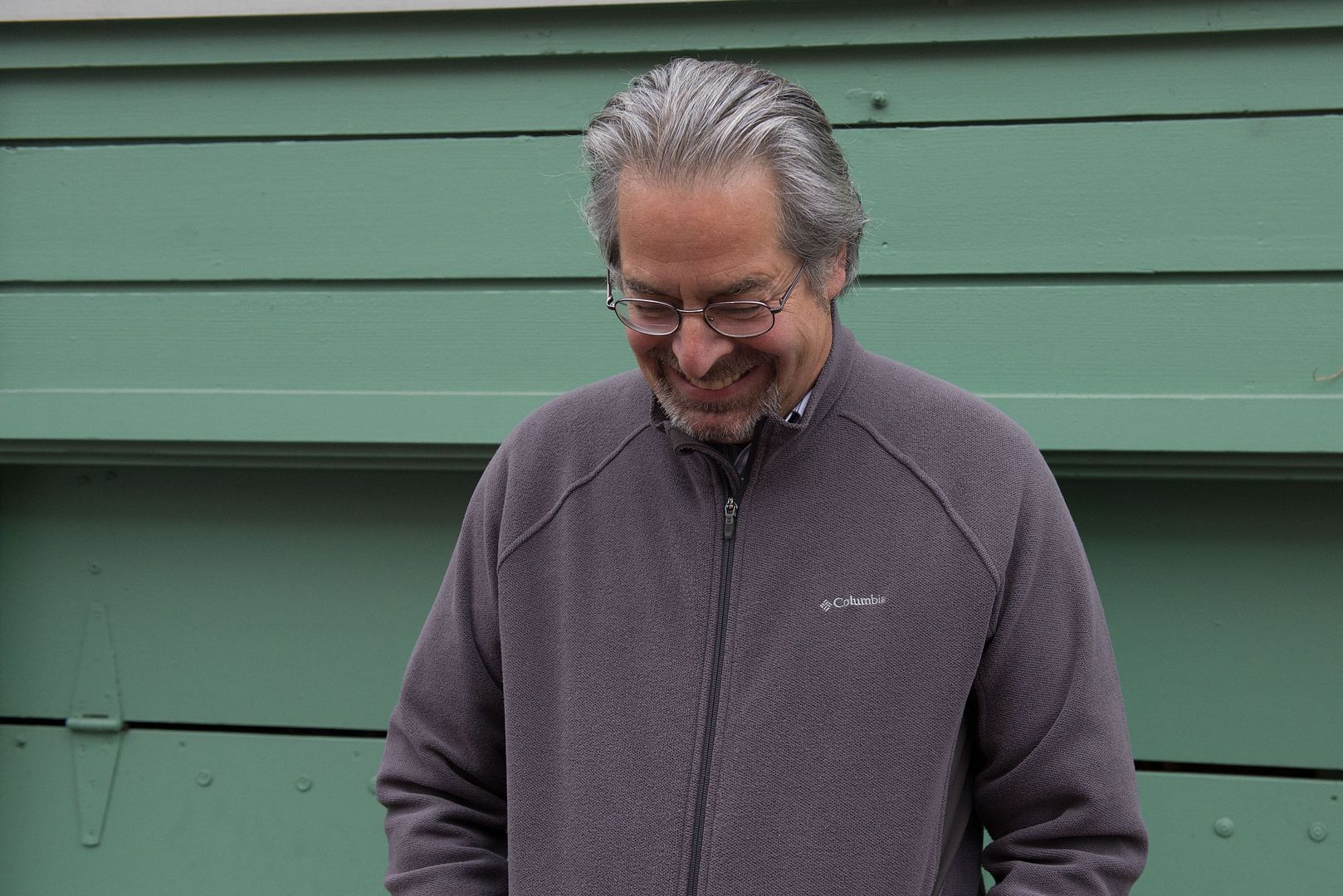 The explosions, he assures, are literal. "I hope it?s funny," Scher says of the book. "I hope it doesn't sound dumb."
When asked whether he's nervous, the response comes without hesitation: "Hell, yeah."
Truth be told, however, in talking with Scher you get the feeling that the reaction to his literary effort is secondary. Pursuing writing—and doing it now—is part of a strategy built on advice received from the countless successful authors he's interviewed over the years—many of whom, he says, told him the same thing about the craft: If you're a writer, at some point you've simply got to make time to write.
"This became more important—that push to get the work done that was in my heart," Scher says of his decision to leave radio, finish his book, and take up writing full time. "You fulfill your contract with yourself, and then even if [the book] is still in the drawer, you've finished it.
"I had to get it out. I have to get it out."
mdriscoll@seattleweekly.com