The Bar Code: A Drinker's Bucket List
By Zach Geballe
Tue., Jul 22 2014 at 09:19PM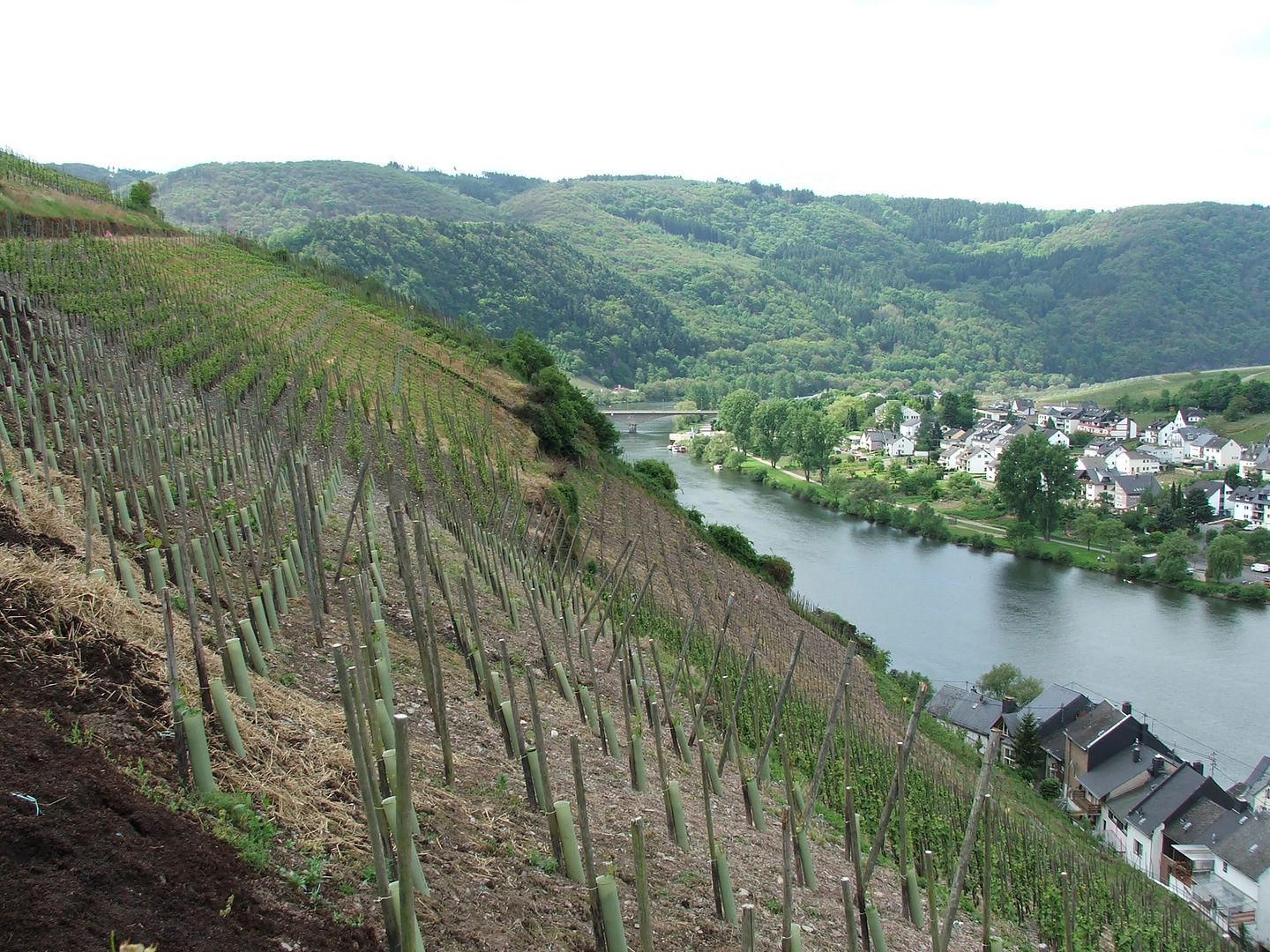 Sundial Vineyards in Mosel Valley DE, Photo By Friedrich Petersdorff, creative commons
Standing on the white-sand beaches of the island of Baru, a short boat ride from Cartagena, Colombia, I drank a pina colada made inside a freshly opened coconut—and fulfilled a lifelong goal (yes, I've dreamed about drinking a cocktail for far longer than I've legally been able to). So it's time to talk about a few other items on my drinking bucket list. One or two of them might be unrealistically expensive or exclusive, but this is meant to be an exercise in actual possibilities.
Visit the famous "sundial vineyards" in the Mosel Valley in Germany. Sources of some of the finest rieslings on the planet, they're famous for the sundials put in place in the 19th century so vineyard workers could know when to break for lunch. Situated on staggeringly steep slopes, these vineyards are supposedly among the most striking in the world. Put a glass of the wine in my hand, and I'd be a happy man. As long as I didn't fall down the slope, of course.
Take a distillery tour in Kentucky. I've actually been to Louisville, but didn't get to visit any distilleries, because combining a rental car with bourbon tastings seemed like a bad idea. Given that bourbon is still America's foremost contribution to the world of spirits, and Bourbon County is its spiritual home, it's an experience I'd very much like to have.
Find an IPA that I truly love. My distaste for the style is probably well known at this point, but given the intensity and passion with which readers told me I was an idiot, I'd be more than happy to be proven wrong.
I crossed one item off the list when the Seahawks won the Super Bowl: getting to open a bottle of champagne to celebrate a championship in Seattle. All that remains is to do the same when the Mariners finally win the World Series.
Make my own wine. I share this one with my dad. While there's not much chance it'll be anything more than passable, the experience would be informative enough to make it worthwhile.
Do a shot of Fernet Branca with Anthony Bourdain. I hope this doesn't need any more explanation.
Attend a few of the great drinking conferences and festivals around the world: Tales of the Cocktail in New Orleans, the International Pinot Noir Celebration in the Willamette Valley, and of course Oktoberfest in Germany.
Taste a bottle of Madeira made over a century ago. Port or sherry would also be acceptable.
Drink a beer out of the Stanley Cup. I'm not even really a hockey fan, but that would still be pretty awesome.
Have a cocktail named after me.
I'm sure that over time, a few more items will be added to the list, and hopefully some will be crossed off. What's on your drinking bucket list? Respond in the comments or e-mail thebarcode@seattleweekly.com, and I'll include some of the best responses in a future column.
thebarcode@seattleweekly.com