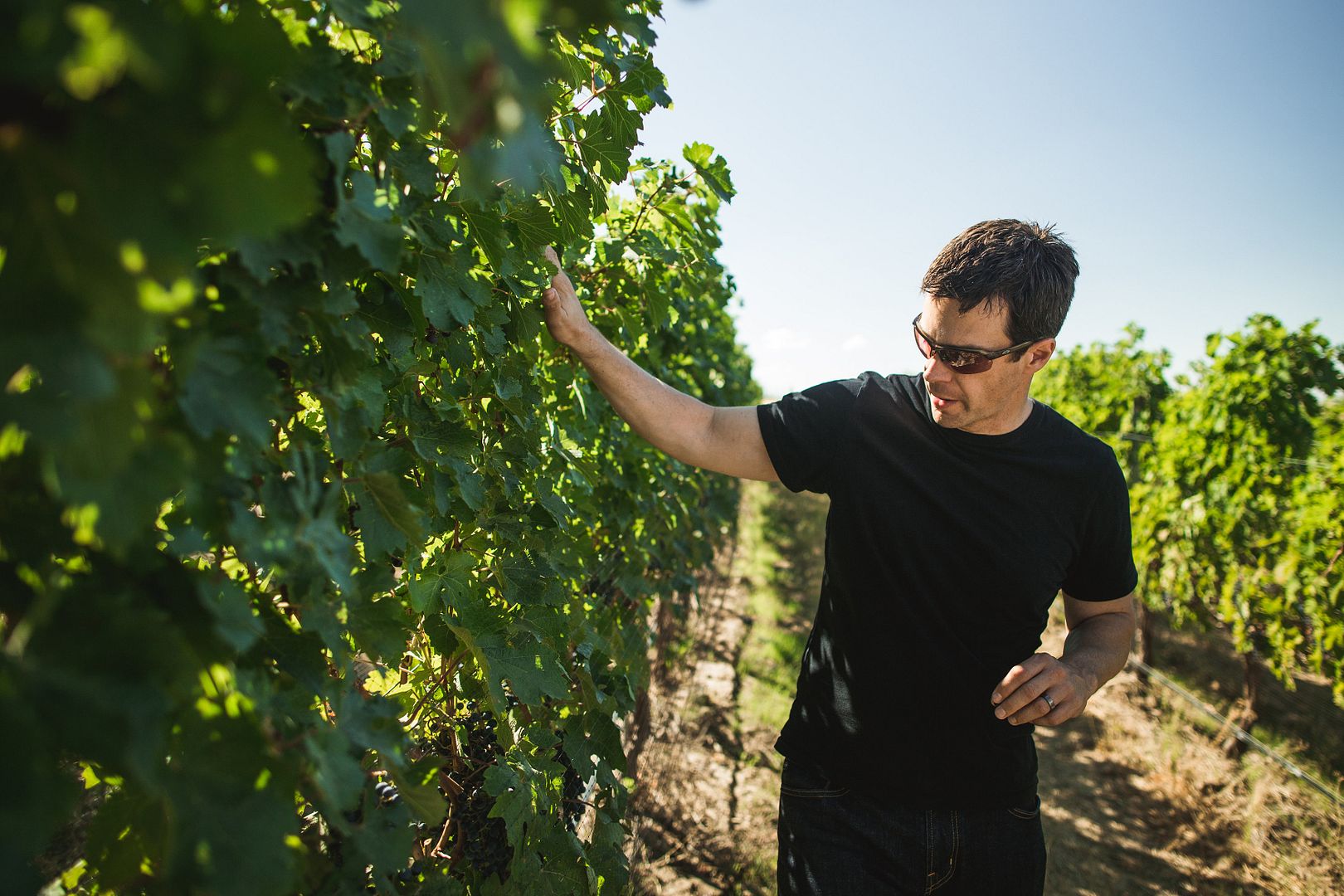 Gramercy Cellars Winemaker Greg Harrington. Photo by Jenny Linquist
It was my hidden shame. Despite living in Seattle most of my life, working in and around wine, and tasting innumerable Washington wines, I'd never been to Walla Walla. I'd spent time in some of the other great West Coast growing regions, like Oregon's Willamette Valley and California's Napa and Sonoma Valleys, but never the one right here in my home state. Given that he's the reason I live in Seattle in the first place, I enlisted my father's help and headed east.
The drive to Walla Walla is a fascinating demonstration of the extent to which the Washington wine industry has exploded. The acreage which used to be almost exclusively fruit orchards and fields of wheat and corn has largely been turned into vineyards, covering vast swaths of the valleys and lower hillsides throughout much of eastern Washington. From there, nearly 800 wineries throughout the state turn them into wines that in some cases rival in quality the great wines of the world.
While larger names in the Washington wine industry—Leonetti, L'Ecole No. 41, Long Shadows, Woodward Canyon—are well-known, I was hoping to get a chance to taste wines from lesser-known producers, innovators gleefully experimenting with different varietals, blends, and production methods. I also wanted to get a sense of Walla Walla itself, a city booming along with the wine trade yet trying to retain the small-town charm it holds dear.
At the center of that is the Marcus Whitman Hotel. Built in the 1920s, it retains a dignified air while embracing the changes that have swept Walla Walla. It boasts a number of tasting rooms as well as one of the city's top restaurants, the Marc. The menu strikes a balance between hotel classics and more modern dishes, while showing an impressive commitment to seasonality and locally sourced goods. (I was even shown the space in the hotel where they grow their microgreens.) The wine list does an excellent job of highlighting regional producers both large and small, and the bar program is in the midst of an overhaul, highlighting fresh, local, and seasonal ingredients and craft spirits.
The hotel also proved an excellent starting point for investigating Walla Walla's less-familiar wineries. While many of the big-name ones are situated outside the city, the downtown area has a couple dozen tasting rooms that allow for a full day of tasting without having to walk more than a few blocks. When the temperature hits triple digits, that proximity is definitely appreciated.
One of the strengths of the Walla Walla wine industry, and that of Washington in general, is the staggering diversity of wines being made. While Oregon's Willamette Valley is uniquely ideal for pinot noir, and to a lesser extent pinot gris and chardonnay, the heat of the Walla Walla Valley can ripen dozens of different varietals.Beyond the classics like cabernet sauvignon, merlot, and syrah, growers and winemakers are experimenting with grapes like petit verdot, mourvedre, tempranillo, and sangiovese. While it remains to be seen if there's a market for higher-end wines made from more obscure grapes, much of what I tasted was delicious, especially the mourvedres from Rotie Cellars and Mark Ryan Winery, the tempranillo from Gramercy Cellars, and the petit verdot from El Corazon Winery.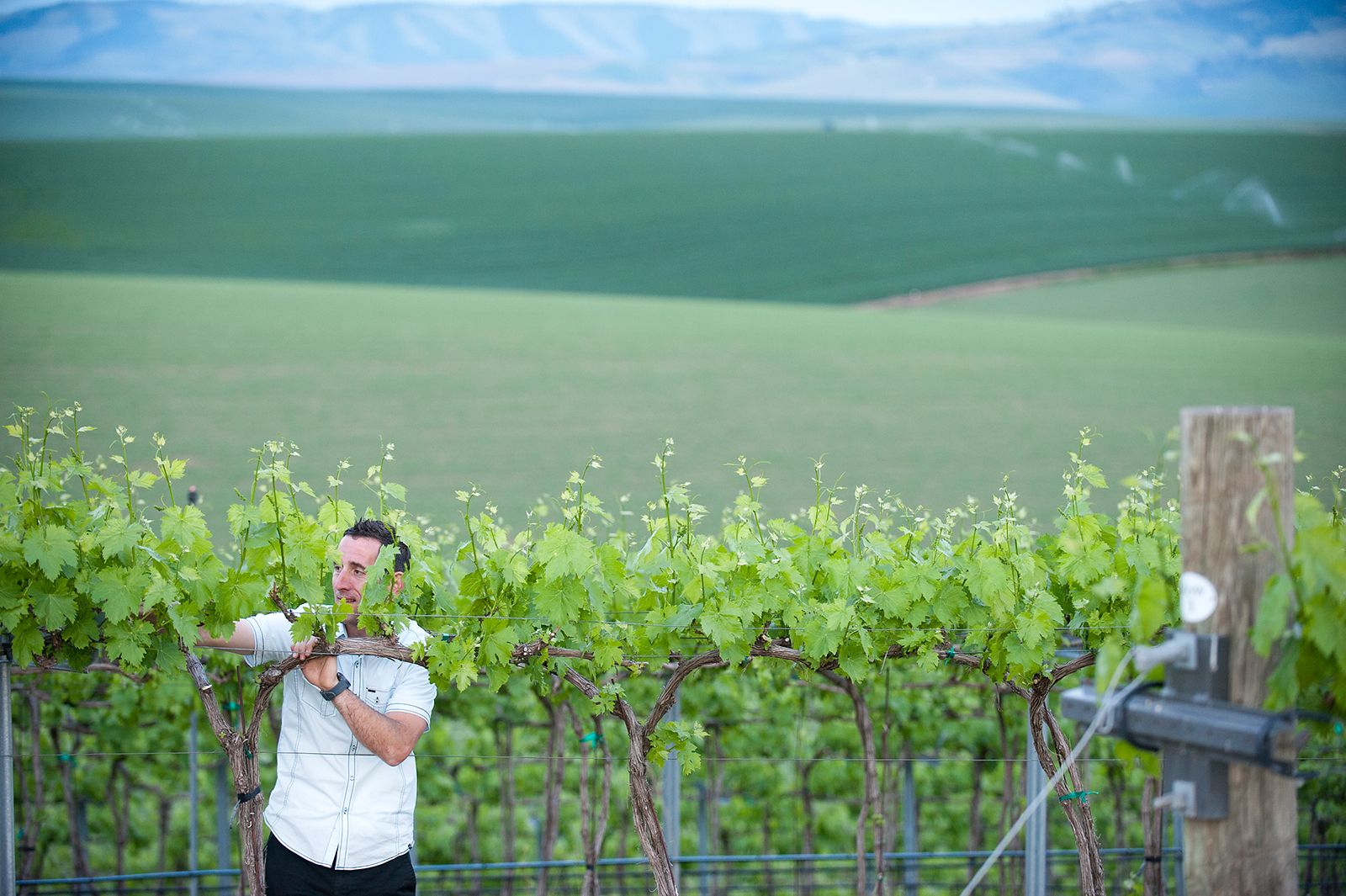 Kerloo Cellars owner and winemaker Ryan Crane. Photo by Matt Banderas Photography
Granted, drinking a bunch of full-bodied reds in the middle of summer is a bit contrary to my normal leanings, so I was pleased to see a wide range of rosés being produced too. While a few leaned a bit too fruity and ripe for my tastes, the grenache rosé from Kerloo Cellars and the cinsault/grenache/syrah rosé from Gramercy were both delightful—the former bright and aromatically pretty, the latter minerally and reminiscent of some of the great rosés from Provence.
White wine is still a bit of a challenge in Walla Walla; the industry feels like it's being pulled in a few different directions. The "classic" grapes of Washington—chardonnay, riesling, sauvignon blanc—are certainly well-represented, but, as with reds, the most exciting wines are coming from little-known sources: specifically a strikingly bright and crisp viognier from El Corazon and a layered and nuanced marsanne/roussanne blend from Rotie.
Despite the dynamism, some challenges face Walla Walla and its wine trade. Land and labor costs have risen significantly in the past decade, driving wine prices up. While there are nice bargains to be found, there's also a glut of $30 wine that isn't particularly good. Those rising costs also stifle innovation, because the market for esoteric grapes and wines is severely limited.
Additionally, unlike the Willamette, Napa, and Sonoma Valleys, only an hour or a half-hour from Portland or San Francisco, Walla Walla is not a short drive from a major city. It's four to five hours from here, depending on route, pass conditions, and urgency; instead of a day trip, visiting the city requires at least an overnight commitment, and often more. (Alaska Airlines offers regular flights from Seattle, and they'll even let you check a case of wine free, so some of the travel burden can be alleviated that way.) While there's plenty to do, see, and taste to fill those days, it doesn't invite the casual tourism (and subsequent wine sales) that Woodinville does.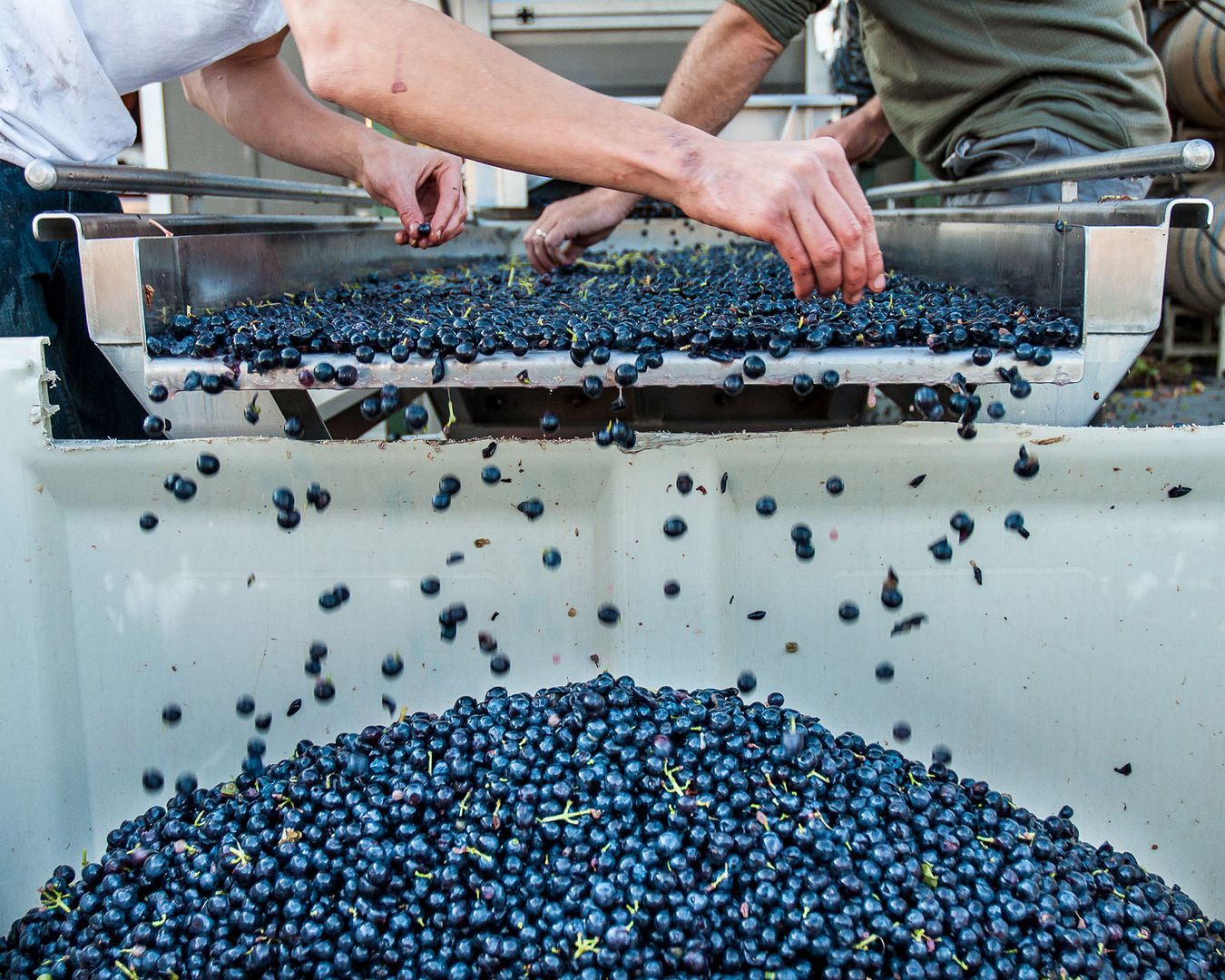 The mourvedres wine made with high-end grapes from Rotie Cellars were particularly delicious. Photo via Rotie Cellars
Those challenges notwithstanding, Walla Walla is poised for a boom. It might never be quite the wine-lover's mecca that Napa Valley is, but the increase in wine tourism has spurred growth in the restaurant industry, with places like Saffron, Brasserie Four, and Whitehouse-Crawford drawing inspiration from the area's rich agricultural resources as well as the latest restaurant trends, serving meals that would be right at home in Seattle or Portland.
As more small and experimental wineries open, a whole world's worth of grape varietals and wine styles will be available for exploration. Most of all, the Washington wine industry will have the showpiece destination it needs to put our wines on a level with those of our West Coast brethren.
thebarcode@seattleweekly.com