If electronic-music festivals have disproportionately low female representation (and they greatly, abominably do), perhaps the best defense is disproportionately high media representation. Yet, spotlighting the immensely talented female producers who make it on the lineup often perpetuates the problem by suggesting that women are "finally" breaking through the glass ceiling of dance music, when in fact they built the house in the first place.
The history of electronica is packed with female forerunners, founders, antecedents, and visionaries, just as our communities today are humming with creative female power. Seattle is starting to carve a significant space in the country's pantheon of major destinations for dance music, and our female producers, bookers, and DJs have powered that redefinition.
Decibel is hosting the first-ever West Coast edition of the Discwoman parties, a series of New York–based events that feature female-identified DJs and producers exclusively. "It's about access and options," Discwoman co-founder Frankie Hutchinson told me. "Women need to be encouraged to play with drum machines and machines in general. It needs to be ingrained that women are just as able to have a career in production and DJing as men are . . . I don't believe anyone is predisposed to being better at something."
I talked to four of the local female producers featured this year at Decibel Festival about their music, community, and influences, and got a recommendation from each for a track by a female artist they cherish.
BARDO:BASHO
Kirsten Thom is the soft-spoken powerhouse behind this dreamy techno project, which employs drones built from virtual synths, hypnotic drum loops, and gigantic, haunting vocals. Thom told me that the name combines bardo, which in some sects of Buddhism is "the state between incarnations, where you're tested by multiple demons that determine what you come back as," and BashŌ, the haiku poet and "hermit guy writing about nature and meditating all the time." Thom's live performances feel like a place between life and death, or perhaps dreams and waking. She hopes her Decibel set of mostly unreleased, meditative grooves will "get people dancing with their eyes closed."
Thom is a member of TUF, a Seattle-based collective for female and non-binary people involved in electronic music, and it's fitting that she'll be playing on the Discwoman showcase, from which TUF has drawn much inspiration. "Discwoman is doing things for the larger electronic-music landscape that I want to see happen on a local level, and that are starting to," she says. "I have a solid community of female-identified folks around me, and it seems to constantly be growing. A lot of my female-identified friends are just starting to DJ or produce electronic music and it's really exciting to witness."
Thom's influences: Kate Bush, Alice Coltrane, Margaret Dygas, Lena Willikens, Holly Herndon, Anna Von Hausswolff, Nina Hagen, Diamanda Galas, Grouper, Nina Simone, Cio D'Or, Dasha Rush.
Track recommendation: Kate Bush, "Get Out of My House."
BRIANA MARELA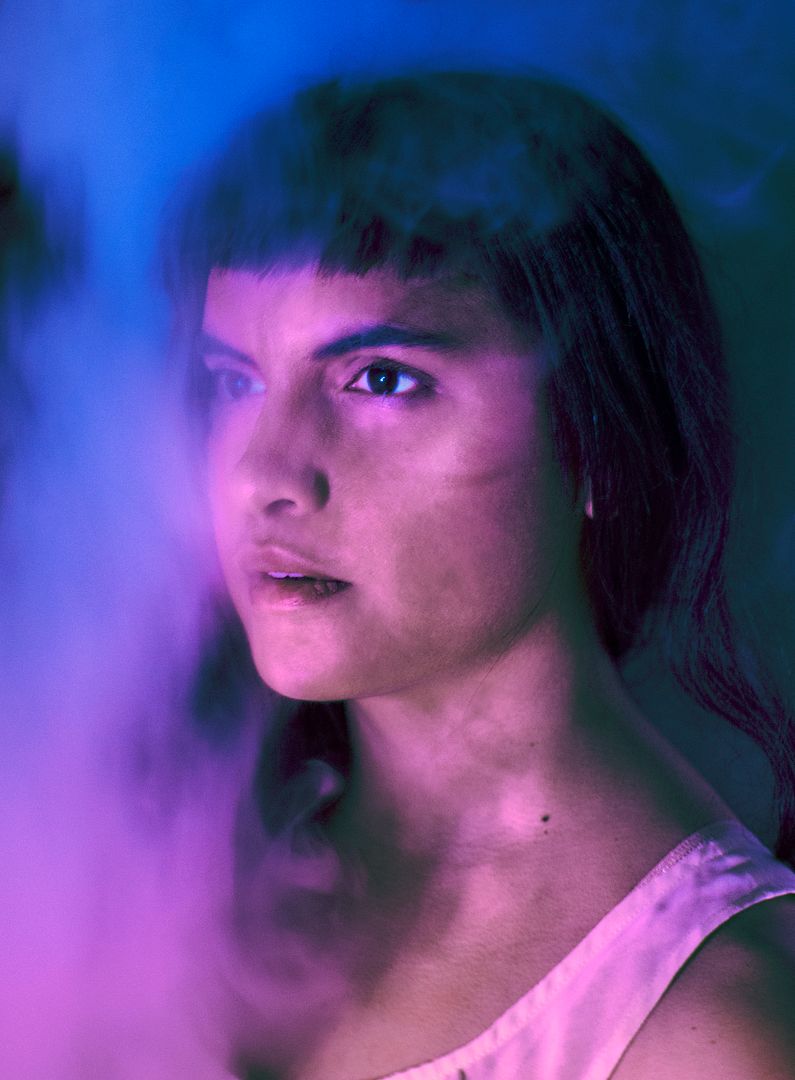 Photo by Lucinda Roanoke
Marela spins a web of harmonies from looping vocal rhythms that sound both childlike and ancient, evoking spells or fairy tales, blending the electronic and acoustic. Marela recently released her debut album, All Around Us, on Jagjaguwar, which she recorded in Reykjavík with Sigur Rós producer Alex Somers, but she has strong roots in Seattle's U District DIY community. "The music community I'm in has strong support for female-identified artists," she says. "People are paying attention more, listening more to those whose voices and creative expression hadn't been shared."
"Growing up as a person of color, it felt important to see women who I identify with playing a style of electronica that I relate to," Marela says of the acoustic-electronic Argentinian producer Juana Molina. "It is still important to have more visibility for women of color making electronic music in a scene that is predominately white. Learning about audio and music tech in college, I was often one of few girls in the classes, and one of the few people of color."
Marela's influences: Juana Molina, Trish Keenan, Laurie Anderson, Delia Derbyshire, Liz Harris.
Track recommendation: Kaitlyn Aurelia Smith, "Careen."
RAICA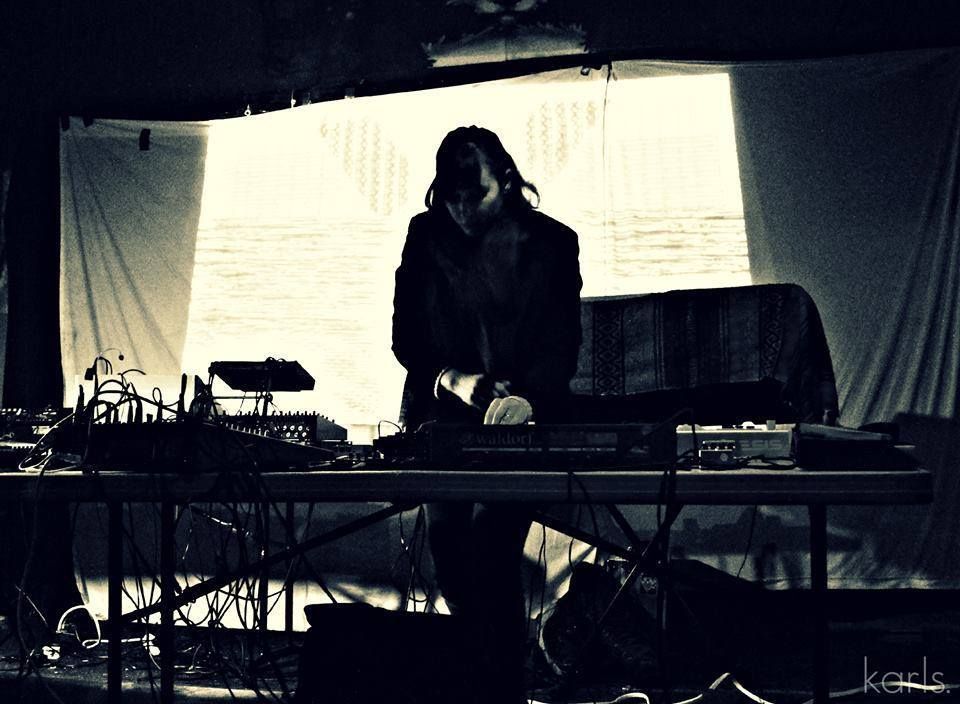 Chloe Harris was a world-renowned house and techno DJ for 18 years until she got bored with the club and fell in love with the creative challenge of hardware experimentation. She's been producing as Raica for several years, making synth-based music that's dark, euphoric, intricately textured, and exhilarating. She's also co-head of the experimental label Further Records, daughter of Easy Street Records founder Kim Harris, and a mother currently pregnant with her second child. Harris is one of the most inspiring examples not only of formidable and forward-thinking production locally, but of how women can create a musical heritage for their families. "I'm really happy I can share my experiences with Jack, my son, and my soon-to-be little human. I have always been a music fiend, and I can only hope they will share my and my husband's love for it. I like showing people who go to clubs and shows that being pregnant and having kids doesn't mean all life ends . . . I hope I inspire or make other females comfortable in never losing their dreams of doing music while giving life. Men don't seem to—why should we?"
Harris' influences: Mica Levi, Pharmakon, Jana Winderen, Jo Johnson, Huggy Bear, Rrose, Karen Gwyer, Antenes, Stellar Om Source, Aurora Halal, Helena Hauff, Bardo:Basho, Emily Pothast, DJ Explorateur, Pulling Out the Light.
Track recommendation: Jo Johnson, "In the Shadow of the Workhouse."
NATASHA KMETO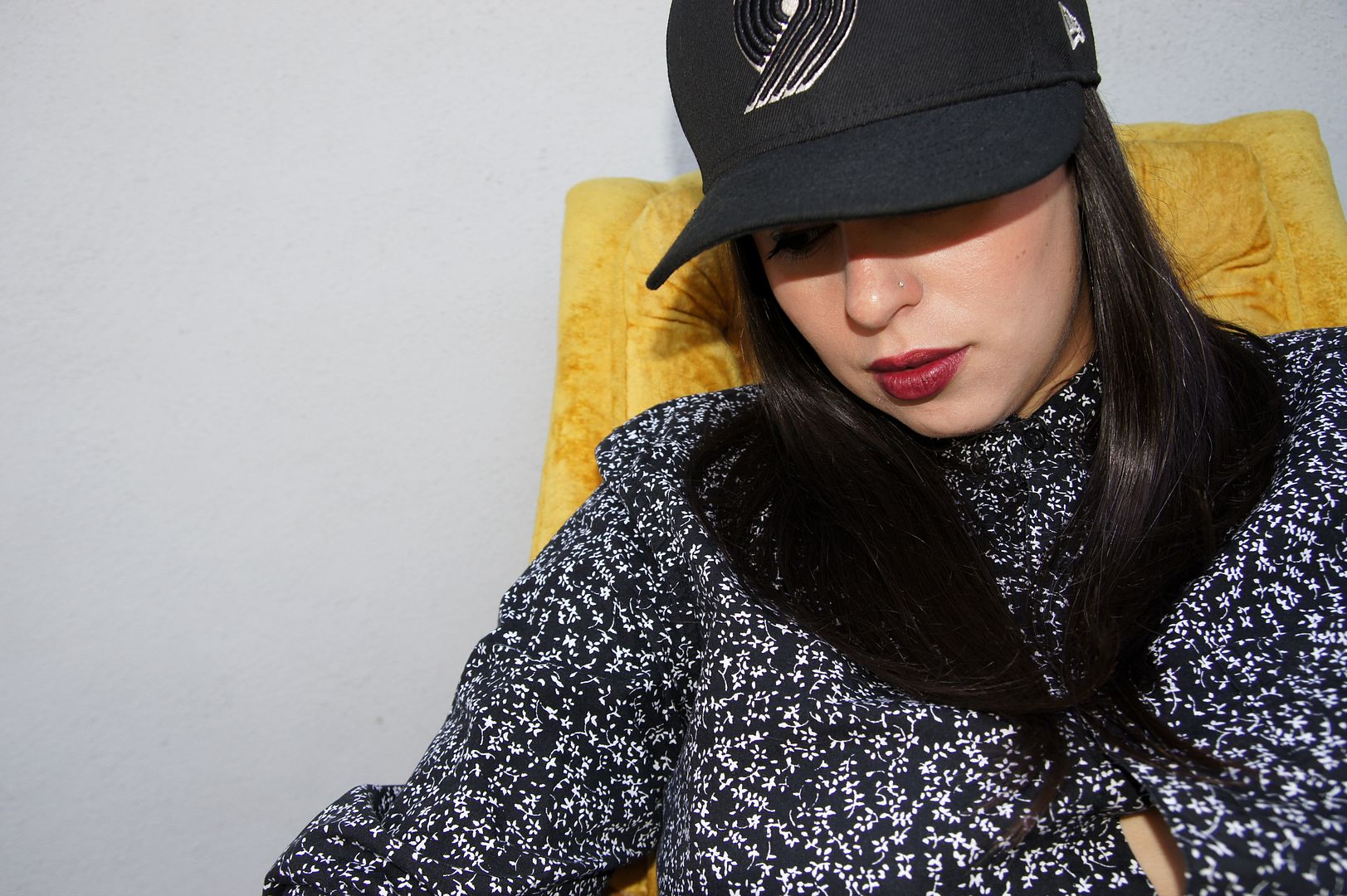 Photo by Rebekah Long
In recent years, a wave of artists have combined ringing, soulful R&B vocals with sophisticated and exquisite production, and the Portland-based Kmeto is the best example of this work in the Pacific Northwest. Her clear, strong voice is a careful instrument she threads seamlessly with clean waves of emotion-wringing beats. A graduate of the Musicians Institute in Los Angeles, Kmeto is a serious composer with enough talent to make it sound effortless. Like Thom, she is a member of TUF and will be playing on the Discwoman showcase.
"I'm definitely an advocate for any organization trying to gain visibility for women in electronic music," she tells me. In a September 18 Facebook post announcing her single "Inevitable," Kmeto wrote, "I'm not going to sugarcoat it—being a queer, female-identified POC making progressive music is not an easy thing in this industry. But for those looking to open themselves to a different narrative, I welcome you with open arms."
Kmeto's influences: Missy Elliot, Bjork, tUnE-yArDs, St. Vincent, Paula Temple, Ikonika, Flava D, Yukimi Nagano.
Track recommendation: tUnE-yArDs, "Water Fountain."
music@seattleweekly.com
Optical Kick-Off Party With Raica, Richard Devine, Kid Smpl. Re-Bar, 1114 Howell St., dbfestival.com. $12. 21 and over. 6 p.m. Wed., Sept. 23.
Discwoman Showcase With Natasha Kmeto, Young Ejecta, Bardo:Basho, Experimental Housewife. Re-Bar, 1114 Howell St., dbfestival.com. $17 adv./$20 DOS. 21 and over. 10 p.m. Thurs., Sept. 24.
Optical 2 Showcase With Eskmo, Briana Marela, Strategy. Triple Door, 216 E. Union St., dbfestival.com. $30 adv./$35 DOS. All ages. 5:30 p.m. Sun., Sept. 27.