I wasn't watching the 2013 NBA All-Star Game when Macklemore sold out. I knew the Seattle MC (aka Ben Haggerty) was scheduled to perform the introduction to the affair, but I thought nothing of it. It was a big deal, sure, but it was just the latest in a series of big deals, another notch in the belt marking the Seattle artist's unlikely rise, another opportunity to stay relevant in a media world rapacious for new artists it could toss onto the bone pile.
It wasn't until the next day that I saw it. There, between clips of superstars dunking basketballs, was the skinny blonde MC performing "Wing$", a track off his hit record, The Heist. It was a surprise choice, considering the song's message: The demand for expensive basketball sneakers results in destructive want, murder even. Sticky business for a multibillion-dollar brand built largely on aspiration. And yet the song was undeniably catchy and moving, with its chorus of children and Macklemore's nostalgia-soaked tale of getting his first pair of Air Jordans. On the album these were the sugar-coating for the difficult truth in the final lines: "This dream that they sold to you/For a hundred dollars and some change/Consumption is in the veins/And now I see it's just another pair of shoes."
But those lyrics were missing from the NBA promo. Instead, as Macklemore straddled a basketball hoop, adorned in the offending shoes and an authentic All-Star jersey, he closed the song not with invective, but with aspiration: "This will be my pair of shoes/Gonna make me fly."
It was an advertisement, pure and simple. And, looking back, it was a natural progression for the artist.
There was never any doubt that Macklemore was a skilled opportunist. Since the promising rapper re-emerged from a self-imposed exile to kick a cough-syrup addiction, he and his producer, Ryan Lewis, have crafted songs intended to push buttons and open doors. Macklemore's lyricism is clever and endearing and Lewis' production buoyant and catchy, but it was their uncanny timing that set the foundation for the success they have since experienced, including two #1 songs on the Billboard charts and a world tour that is rolling into town next week for three sold-out shows at KeyArena.
The comeback started in late 2009 with "The Town," an ode to Seattle's storied hip-hop past that managed to honor Macklemore's predecessors while weaving his own story into the larger narrative. But the first signs that Macklemore's opportunistic instincts were at the next level came a little later with the release of "My Oh My," a tribute to Seattle Mariners announcer Dave Niehaus. The song—a heartfelt love letter from the longtime Mariners fan—was quickly written and released in the wake of the play-by-play man's death, carrying Mack into the Northwest mainstream via ubiquitous news coverage and a culminating performance in front of thousands on Opening Day 2011 at Safeco Field. Later that year came "Wing$," which tapped into a strain of surging anti-consumerism that blossomed with Occupy Wall Street a few months later. Then there was "Same Love," Macklemore and Lewis' bold and beautiful argument in favor of marriage equality that became an anthem for Washington State's Referendum 74, passed in the fall of 2012.
Then, in October 2012, the duo released its debut album, The Heist. That's when things got interesting and complicated. Riding the popularity of "Thrift Shop," a more lighthearted send-up of consumer culture with an undeniable hook, the independently released album shot to the top of the iTunes sales charts and stayed there for four days. Shortly after, as Haggerty recently wrote on his website, the duo signed a theretofore unheard-of radio deal with Warner Bros. Records, which would challenge Macklemore and Lewis' independent bona fides—but also take "Thrift Shop" to the top of the Billboard charts and launch the duo into the upmost echelon of pop. The reward was worth the price.
"My logic was simple," Haggerty wrote. "If 'Thrift Shop' blew up, the floodgates would open. People beyond even the core group of supporters would learn about our music and buy the album. The masses would not only hear a song about saving money and bargain shopping, but would discover songs about marriage equality and homophobia, consumerism, addiction, sobriety, relapse. My story would be told. That is what mattered to me." As stated before, Macklemore is an opportunist, and he capitalized on that opportunity to reach previously unimaginable heights for an independent artist. But through that Warner deal, he and Lewis maintained their independence. He wasn't a sellout. Not yet.
By definition, selling out is "a betrayal of one's principles for reasons of expedience." In the latter part of the 20th century, the concept became an obsession for many independent music fans, who howled "sellout" whenever they suspected a betrayal of the tenets of independent music. Signing to a major record label was considered a death sentence. And lending your music to advertisements? You may as well get caught beating baby seals with your electric guitars.
But things have changed dramatically. Last month BuzzFeed published a story by highly respected Chicago-based music journalist Jessica Hopper that mapped out, as the title states, "How Selling Out Saved Indie Rock." She explains that, with album sales dwindling, independent artists have to rely on other revenue streams for income, licensing music to commercials being the most dependable. Selling out has become less about expediency than survival, and sagging sales have made the illusion of pure independence more difficult to maintain. As a result, the word itself appears to have lost its power.
And yet it still has enough to put Macklemore on edge. When the MC lent his talents to the NBA and clipped his song from a critique of aspirational consumerism to an advertisement for it, the word re-emerged in protest on Twitter. And Macklemore, in a rare moment of disservice to his devoted fans, went into full-blown denial.
"I would understand the 'Macklemore sold out' complaints more if we matched Wings to a shoe commercial," Macklemore wrote in a hairsplitting response on his website. "That would be blatant irony, it would completely contradict the song and would appear as a sell out move. But an NBA commercial? The NBA has very little to do with what Wings was really about. The songs subject is about shoes, but the guts of the record are about consumer culture."
A master opportunist, Macklemore failed to recognize one of his greatest opportunities: to elevate the conversation about selling out, to talk honestly and openly about what he did and why, to discuss in real terms the cost of his fame. If his continued popularity is any indication, there will surely be another chance for Mack to have that conversation. I hope next time he takes it.
The fact is, Macklemore is not alone. Artists from Washington state have been selling out for more than a half-century, probably longer. It hasn't prevented them from making great music and positively impacting their listeners' lives. As proof, we have gathered the following stories of selling out, a complicated history of an art form tangling with its inherent consumerism and of the many artists, like Macklemore, struggling to come to terms with that word. MARK BAUMGARTEN
Have Cash, Will Travel

In the mid-'60s when the Sonics were first active, the idea of "selling out" virtually didn't exist within rock 'n' roll. The Tacoma band's proto-punk garage rock was so ahead of its time that simply getting heard was its biggest barrier. The Sonics' raw songs ("The Witch," "Psycho") were played on the radio in only a few select regional markets, including Seattle. The band was trying to sell anything, so "selling out" was out of the question.
This was the period when "Louie, Louie" was banned by radio (and the Sonics' take on that song is one of the best versions), and for the Sonics, the route to commercial success was difficult. "They were playing raw rock 'n' roll, and aggressive rock 'n' roll, back in the Fabian era, which wasn't what was commonly being done then," Mudhoney's Mark Arm once told me.
In their first incarnation, the Sonics released two albums that were influential to future grunge-era Seattle musicians like Arm and Kurt Cobain, but an inability to get radio play doomed the band. By 1968, the original lineup had fallen apart. The Sonics did literally "sell out," though, when they either sold or transferred their band name (depending on who's telling the story) to a lesser group who gigged around for several years playing mostly covers. The band's place in history was further diminished when Seattle's NBA team ended up with the same name.
But the Sonics, the band, would not die. Back at The Rocket, I tracked them all down and did a cover story on the band, and that brought more attention from modern-era musicians. Their albums came back in print on CD, reissued by hip labels like Norton. There was even an indie-band tribute collection Here Ain't the Sonics.
And then, of all things, a 2004 television commercial for Land Rover, featuring "Have Love, Will Travel," helped resurrect the Sonics. By 2007, the band—with almost all the original members, including singer Gerry Roslie—was touring again. Many reunion tours are decried as being done strictly for the money, but the Sonics continue to draw rave reviews from critics and hipsters who are happy to pay to finally see punk rock that is closer to the aboriginal bone. Though a commercial had brought them back to life, their audiences didn't mind. CHARLES R. CROSS
Thinking Inside the Big Box
Pearl Jam has never had a problem walking away from a guaranteed payday.
During the band's '90s commercial peak, it famously boycotted Ticketmaster, refused to make music videos, and rarely appeared in the press—all decisions viewed as career suicide at the time. But these bold moves helped the band establish a very loyal fan base, and likely kept it afloat even as its grunge brethren disbanded. But Pearl Jam's incorrigible history is also the reason eyebrows raised when the band partnered with big-box retailer Target in 2009 to promote its ninth studio album, Backspacer.
How did Target come into play? The answer is a mixture of morality and moola.
"I can't think of anything we've ever done without putting it through our own personal moral barometer. Target has passed for us," Eddie Vedder told Billboard prior to the album's release.
Target didn't force Pearl Jam to go the way of the Eagles and AC/DC, both of which signed deals making their records available only at Walmart. Instead of demanding exclusivity, Target allowed Pearl Jam to work with other partners that the company didn't view as competition, ensuring that independent record shops weren't left out and that the band was able to sell the album through its own website. The band also sold an exclusive shirt at the mega-retailer, with the proceeds going to the hunger-relief charity Feeding America. You can see where Pearl Jam's "moral barometer" came into play.
When Backspacer was released, Pearl Jam didn't need the exposure Target provided, but it did help the band navigate a changing marketplace in which fewer people were buying albums. "If they only have 300 records at Target, and you can be one of them, and that's how people are going to hear your music, you have to think about that," Vedder said. Also, it was reported that the group made roughly $5 a record, as opposed to the $1.50 to $2 they received from their major-label contracts.
While the concept of selling out may clash with Pearl Jam's ethos, the band did manage to strike a deal that was beneficial for themselves, Target, and some of the group's many charitable causes. Pearl Jam does things on its own terms, so it makes sense it would sell out in its own special way. TRAVIS HAY
Hanging on a Meat Hook
Heart was the first platinum-selling band from the Seattle area, but in the band's long career, it confronted many barriers related to gender, genre, age, and geography. Led by the Wilson sisters, Heart is one of the few bands to have hits in five different decades, and in each decade they have had to face questions about artistic integrity, commercialism, and the changing face of the business of selling music.
In the '70s, the band broke through with Dreamboat Annie, but the sisters' first challenge was finding an outlet for their original songs. As Ann Wilson writes in Kicking & Dreaming: A Story of Heart, Soul, and Rock & Roll, the memoir I co-authored with her and Nancy Wilson, many in the business said "we'd be more successful if we dropped our original songs entirely, and played only disco hits." Their other initial barrier was gender, as this was an era when few women played hard rock. Their own record label ran an advertisement that implied Ann and Nancy were lesbian lovers (which helped inspire "Barracuda").
But it was in the '80s that Heart had its biggest success, after a series of MTV-driven hits saw the 1985 self-titled album sell 15 million copies—the biggest sales of any Northwest album before Nirvana's Nevermind. But even today, the Wilsons regret letting their label push songs by other writers, and their involvement in tarted-up video shoots. "We had made a deal with the devil," Ann Wilson told me, "and the devil was right: They were hits. . . . We were hanging on a meat hook."
It took a few years for the Wilsons to steady themselves, but they eventually did by forming the Lovemongers with Sue Ennis and Frank Cox. Reimagining their chestnuts like "Crazy on You" for an acoustic band gave the Wilsons a new musicality. Playing the tiny Backstage in Ballard, rather than KeyArena, earned the band far less money but dissolved any criticism of commercialism, and was more satisfying musically. CHARLES R. CROSS
The Bread He Walked Off With
From the very start, Jimi Hendrix had a tortured relationship with the "business" part of the music business. At his first paid professional gig—in the basement of   Temple De Hirsch Sinai, on Pike Street near Madison—he was fired after only one set for playing too flashily.
Hendrix left Seattle at 18, penniless, forced to join the Army or face jail time for being a passenger in two stolen cars. After the service, he played the Chitlin' Circuit in the South, but often was fired by bandleaders for showing them up. He found fame and fortune only in England, where because of his race he was afforded an authenticity that diminished any question of his credibility. When he brilliantly moved the blues of "Red House" into the rock paradigm, he became a superstar.
But it was also the era of hippies, Yippies, and anarchists, and as Hendrix became the highest-paid performer in the world—he made $14,000 a minute for his 1969 Madison Square Garden concert—many demanded his shows be free. When he complained about the Garden's stage, The Village Voice rebuked him: "He should bitch with all the bread he walked off with?" The San Diego Door criticized Hendrix's ticket price of $5.50: "The Hendrix concert grossed around $35,000 of YOUR bread! That's $19,000 to the performer. Okay, who is the villain here? That's right, kiddies, our HEROES are screwing us!" Hendrix could never escape these questions.
And race was forever an issue. Hendrix was the highest-paid performer at Woodstock ($32,000), but a week later he played a free gig in Harlem, trying to win fans in the African-American community, where he was seen as a sellout for playing rock. He was unsuccessful—a week after his most famous appearance ever, Hendrix was upstaged by an obscure blues singer named Big Maybelle.
In a September 1970 interview, Hendrix still was defending his "outrageous" ticket price of $6. "That's the other end of the business," he said, trying to deflect those decisions. He told the journalist he loved to play for free, and would do more free shows in the future. But he died two weeks later. CHARLES R. CROSS
Wolves in the Showroom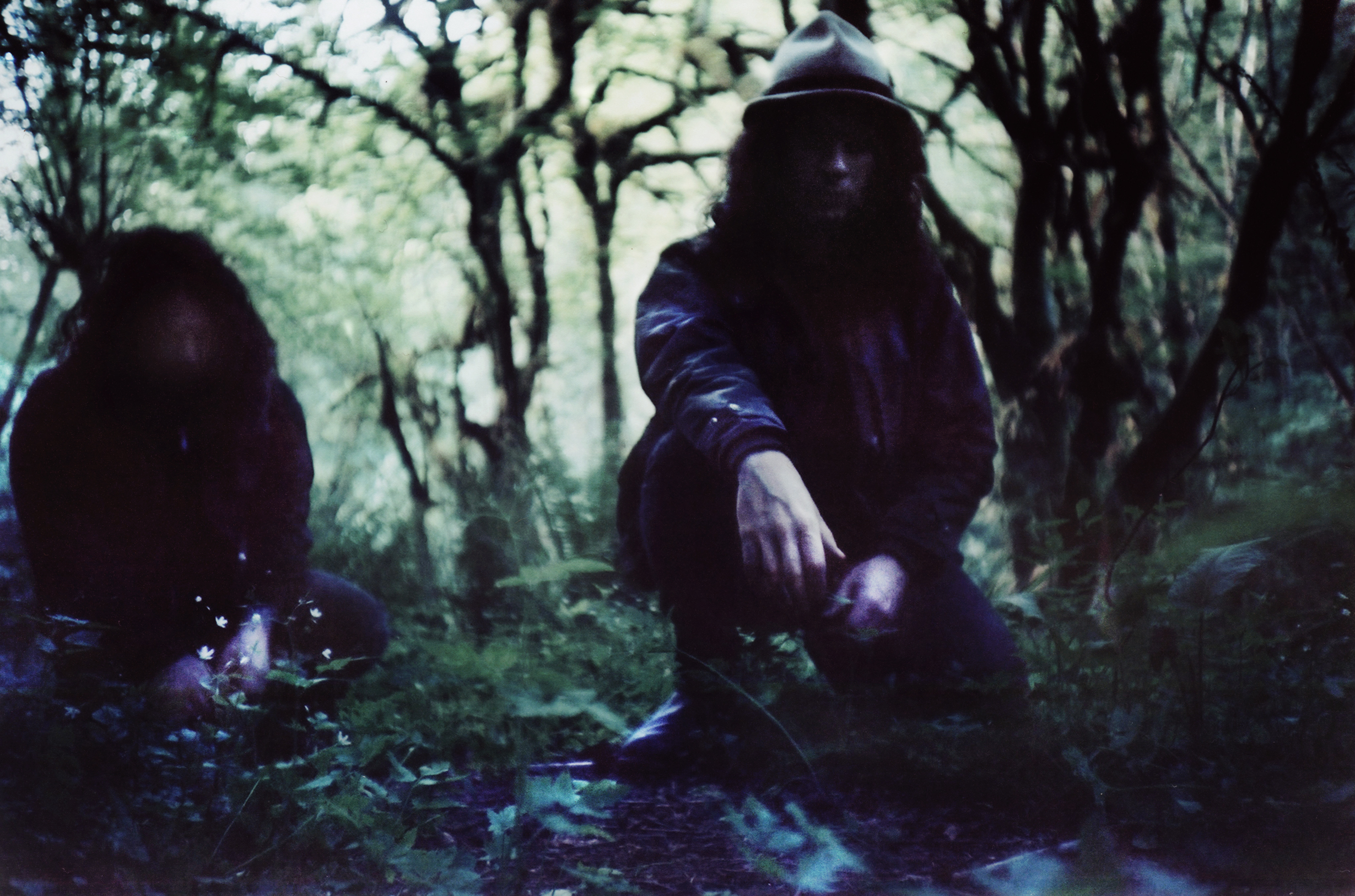 Fans were scratching their metalheads when Olympia's Wolves in the Throne Room played Scion's inaugural 2009 Rock Fest in Atlanta.
Scion, after all, makes pollution-producing cars. Wolves in the Throne Room, on the other hand, makes ecologically charged black metal. The members, who live on an organic farm in Olympia, initially conceived the band at a meeting of Earth First, a radical environmental group known to occupy trees in danger of being cut down and forcibly blockade construction projects.
For a band as ideologically driven as Wolves in the Throne Room, playing a festival sponsored by a massive car manufacturer couldn't have been any more off-message. So, like all good metal bands, they looked to Satan for answers. From a 2009 interview with drummer Aaron Weaver on the website Metal Sucks: "I do believe that there are dark forces that you could characterize as Luciferian or Satanic that have influence over the world, and I think that being a part of a Scion-sponsored festival, you're in a very real way making a deal with the devil. We decided to do it and make that deal with the devil."
The band claimed the Scion fest had an "occult" aspect, "a very dark one" that was "truly Satanic," and swore never to pull something like this in the future. This explanation managed to own up to the malevolence of Scion while simultaneously making the band's decision to take the company's money a sort of badass Robert Johnson move. In reality, the group just needed a way to pay for airfare for their upcoming European tour, and they thought it was cool that their idols Neurosis were also on the bill.
With that ingenious sleight of hand, Wolves in the Throne Room's "sellout" simply became part of their mythology: "Hey, remember that one time Wolves in the Throne Room took money from Lucifer so they could keep playing music about the forest?" Yeah, that was awesome. KELTON SEARS
Standing in the Way of Disco
After roughing it in Olympia's DIY scene at the turn of the millenium, The Gossip (now simply "Gossip") blossomed from a small, scuzzy, queer punk band to an international sensation. The group's singer, Beth Ditto, has become an unlikely tabloid superstar—UK magazines and paparazzi chase her as she cavorts with celebrities like Kate Moss and Karl Lagerfield. She recently lent the song "Heavy Cross" to a Christian Dior commerical, and even has her own fashion line.
What makes her an unlikely tabloid superstar is that she's a plus-size lesbian who's on record about pissing her pants after long nights out drinking. Growing up in a rough-and-tumble family in Arkansas (where she once was so poor she had to eat squirrels), Ditto's early music with Gossip is full of fierce LGBTQ anthems about scrapping your way through life and not letting detractors get you down. This is righteous punk anger: a strong woman screaming soulfully in your face about body image, gender identity, and freedom while Brace Paine's brilliantly shitty guitar riffs on bluesy dance lines in the background.
The band's breakout song, the title track from 2006's Standing in the Way of Control, is a genius encapsulation of an embattled gay community fighting for a place to call its own. Raw, sparse, and full of swagger, it hit a nerve. On the band's Live in Liverpool album (the cover of which features a dirty, stained T-shirt), Ditto lets her aims be known before launching into "Yr Mangled Heart": "This is for the faggots! The G-A-Y. The D-Y-K-E-S," she says like a sweaty punk cheerleader for Social Justice High. The crowd goes nuts—rightfully so. It's a chilling moment.
But fans started to question Gossip after Control 's follow-up, Music for Men. It was, by all rights, a disco album. "Heavy Cross," the album's first single, spent 82 consecutive weeks on the Top 100 charts in Germany. That's how disco it was.
Then Ditto went on record as saying she listened to ABBA for an entire year and came out with A Joyful Noise, which was even more disco than before. As the title suggests, these tunes are a lot less angry. The punk is almost gone. There are no sweaty T-shirts to be found, only sequins and roller skates.
Around the time of A Joyful Noise's release, among the typical questions about her unlikely celebrity status and her fashion line, journalists started finding coy ways of asking Ditto the same question: "What's with the disco sellout stuff?" One writer for The Guardian told Ditto that he bumped into "a fellow critic who bemoaned the fact that Ditto had sold out her riot-grrrl principles to socialise with C-list celebrities."
"I feel like I've made a difference for certain people, and that's what matters," Ditto responds. "Growing up with riot grrrl, I feel like I owe it to the me of tomorrow—without sounding too ridiculous—to do this."
In other interviews, Ditto talks joyfully about the bewilderment of owning a new car, how happy she is that she married her girlfriend, and how nice it is to live comfortably.
I recently saw Gossip at a free Yahoo-sponsored corporate gig at the Moore Theatre. I left early. As someone who fell in love with the band for their shouty punk anthems, I just couldn't get into the new Gossip. But a lot of the people around me loved it, and Ditto was beaming the entire time. The whole point of riot grrrl was for marginalized women to feel empowered enough to live out their dreams, which is exactly what she did.
When you are famous, have a fashion line, are happily married, and living comfortably, you don't make punk. You make disco, because you feel like disco. And that's totally OK. KELTON SEARS
Let Them Eat Vinyl
If there ever was a musician who understood irony, particularly when it came to punk stardom, it was Kurt Cobain. He spent more than two-thirds of his life trying to become successful, but when superstardom finally came to Nirvana, it was a runaway train he couldn't steer. So when Kurt planned a long-form Nirvana video project, which ultimately wasn't released until after his death, it was titled Live, Tonight, Sold-Out with tongue-in-cheek irony.

Nirvana's phenomenal success with Nevermind (35 million copies sold) also made the band a target for criticism, though the press's embrace of the group helped foil most of that. In 2004, Rolling Stone critics named Nevermind the seventh best album of all-time. With that kind of artistic pinnacle, a band's motives are rarely questioned.

But that didn't stop Cobain himself from constantly wondering whether he was a fraud, and it was a topic he pontificated on often in his journal and with the press. He was particularly sensitive in 1992, when Nevermind was enjoying what would be a five-year run on the Billboard charts. In a radio interview that year, he began to defend himself even before he was attacked: "We haven't compromised," he said. "Our record label lets us do anything we want. People calling us sellouts forget that groups like the Ramones and the Sex Pistols were on major labels."

Perhaps in an attempt to position himself as credible, Cobain was also quick to call other bands sellouts. He dissed Pearl Jam with the ultimate Seattle insult of the era, calling them "careerists" and describing them as "corporate, alternative and cock-rock fusion." Ultimately Cobain was walking a thin line here, because some of that same criticism, almost word for word, was thrown at Nirvana by punk rockers touring in vans. When In Utero came out in 1993, it sold only a few million copies, and some of the pressure was relieved—though obviously not enough to help the singer deal with his larger addiction issues.

Near the end of his life, Cobain was still writing in his journals about his relationship with success. "I made about five million dollars last year and I'm not giving a red cent to that elitist little fuck Calvin Johnson," he wrote in 1993, referring to the head of Olympia's puritanical indie-rock label K Records. "I chose to let corporate white men exploit me a few years ago and I love it. It feels good. And I'm not gonna donate a single fucking dollar to the fucking needy indie fascist regime. They can starve. Let them eat vinyl. . . . I'll be able to sell my untalented, very un-genius ass for years based on my cult status."

It was, as with everything Cobain wrote in his diaries, a little bit of the truth severed with a large slice of irony. CHARLES R. CROSS
On its eponymous 1995 debut album, Sleater-Kinney included a song called "Sold Out"—a pre-emptive statement by the then–Olympia-based trio, effectively inoculating the band against any credible charge of selling out from the beginning. The song connects ideas of commercial and sexual exploitation, and turns "selling out" into something that feels and looks very complicated for women.
The body is always at the center. The song ends: "Sold out, do, do you want it/On a magazine cover?/Take it, it's my body/Ooh ooh, I don't wanna." The women in S-K knew that they, like all women, were always already sold out. It's what they did next that mattered. Obviously unwilling to conform to a variety of orthodoxies, musical or political, the band still had to contend with society's stupidity about female musicians. Like answering the question, "How does it feel to be a female musician?" "Sold Out" would not be the band's final answer.
By the time it released its fifth album, All Hands on the Bad One, in 2000, S-K could reflect on the emerging collusion of independent rock, the Internet, and the hipster ad machine. The band's politics were under threat of co-option, not the music. Rooted in feminist and punk ideology, the members of Sleater-Kinney recognized the way their anti-corporate, egalitarian stance was being mainstreamed with or without their blessing. How they chose to act within this environment bore little relationship to how people perceived their actions. On "#1 Must Have," Corin Tucker sings: "Bearer of the flag from the beginning/Now who would have believed this riot grrrl's a cynic/But they took our ideas to their marketing stars/And now I'm spending all my days at girlpower.com/Trying to buy back a little piece of me/Everywhere you go they say 'Hello,/Weren't you the one that sold your soul?' "
As the band's musical power rippled out into wider streams, critics and fans weighed in about Sleater-Kinney's relationship to authenticity: Had they abandoned their punk roots? Were they still really feminists? Standing outside a sold-out show at the Showbox, you might have griped and groaned about how now they were too popular. Sucks to be you.
By 2005, the terrain of independent rock had changed, and the needs of a band that had consistently sold out big shows and toured with Pearl Jam were scaling up. S-K released its final album, The Woods, in 2005 on Sub Pop, transitioning away from its longtime label, Kill Rock Stars.
This was the easy moment to call S-K sellouts. But it didn't matter. When you make your living selling your music, you have to do it in the most creative and productive way possible. There will always be people who think there is something wrong with this. They are usually the same people who just want to "enjoy" the music, insisting it exists outside of politics. As long as cash is trading hands, you are in a deep political thicket. It is an ok place to be. The band made that clear on "Entertain": "Hey! Look around they are lying to you/Can't you see it is just a silly ruse?/They are lying, and I am lying too./All you want is entertainment/Rip me open it's free/1, 2, 3! If you wanna take a shot at me,/Get in line/1, 2, 3! I've had all my shots/And I'm fine." SARAH DOUGHER
Bing Crosby didn't become one of thebest-selling recording artists of all time through his hearth-warming baritone alone. The Pacific Northwest's first globally renowned musician won his fame in good measure through corporate sponsorships and associations with a web of major labels and big-time media outlets, which, together, synergistically promoted him into then-unequaled stardom.
Born in Tacoma and raised in Spokane, Crosby headed to Hollywood in late 1925, and rose quickly as an unprecedentedly popular pop singer. Within a year, he'd recorded his debut single, "I've Got the Girl," for Columbia Records, and had signed to tour with Paul "King of Jazz" Whiteman's orchestra. In time he'd switch to Decca Records and enjoy a long string of hits that would eventually lead to him being deemed the "world's most recognized voice."
A major factor in all that was the exposure Crosby and his rumbling voice received through the emerging media of radio and television. In radio's early days, every 15- or 30-minute block of broadcasting time often had its own designated sponsor: a flour mill, a food producer, a tobacco company. One of the most famous shows was Kraft Foods' weekly Kraft Music Hall, on which Crosby debuted as a guest host in 1935 before becoming its regular host in 1946. That year he began hosting Philco Radio Time—sponsored by the nation's leading brand of radios—and then, in 1949, took over hosting a show that had begun airing in 1939, The Chesterfield Hour, largely concerned with pushing what was then one of the Liggett & Myers Tobacco Company's major brands, "The Cigarette That Satisfies." Crosby—often pictured with pipe stem in mouth—hosted The Bing Crosby Chesterfield Showthrough 1952, when General Electric took over the sponsorship. Among the countless musical guests on those shows over the years were the era's big bands, including the Glenn Miller Orchestra and Harry James and his orchestra, featuring saxophone star "Corky" Corcoran.
Also born in Tacoma(in 1924), Gene Patrick "Corky" Corcoran was a natural sax soloist whom locals were admiring even as a kid. At age 15 he was "discovered" by a major touring bandleader, Jimmie Lunceford, and lured into a life on the road. By 17, Corcoran stepped up and joined the Harry James Orchestra—just in time to appear in various films and on The Chesterfield Hour. Corcoran was among the star players promoted on Chesterfield tobacco cards. During WWII—when manly-man G.I.s smoked butts like they were the equivalent of Popeye's muscle-enhancing spinach—the tobacco industry's ad campaigns resembled battle plans drawn up by generals. And part of the technique for pacifying civilians was to seduce them into the addictive habit by associating smoking with glamorous movie stars, radio singers, and vibrant young jazz musicians—like Corcoran, who died of cancer in Tacoma in 1979. PETER BLECHA
music@seattleweekly.com