Damien Kulash of Ok Go describing their Rube Goldberg-esque music video
Have you ever listened to a song and hadn't particularly cared much for it, but later watched the video and fell in love with everything about it? So have I. We forget sometimes, especially since MTV rarely shows actual music videos anymore, how vital visual immersion can be to music and how it has the ability to be forever linked to your experience of a song. The Vivid music video event at the Experience Music Project on Friday was to promote the opening of their newest gallery Spectacle: The Music Video. It throws you into the the world of music videos and you find out what it's like to be involved in their making. Why has this not happened sooner?
---
Check out the full slideshow from EMP's Vivid music video event here.
---
Of course, as you saw from our post this weekend Macklemore & Ryan Lewis, whose video for "Thrift Shop" is featured in the exhibit, made a surprise performance of their two biggest hits "Can't Hold Us" and of course "Thift Shop". No matter how many times they perform for Seattle audiences, they'll wrap each and everyone in the audience up in the show and won't let go until the last note is sung.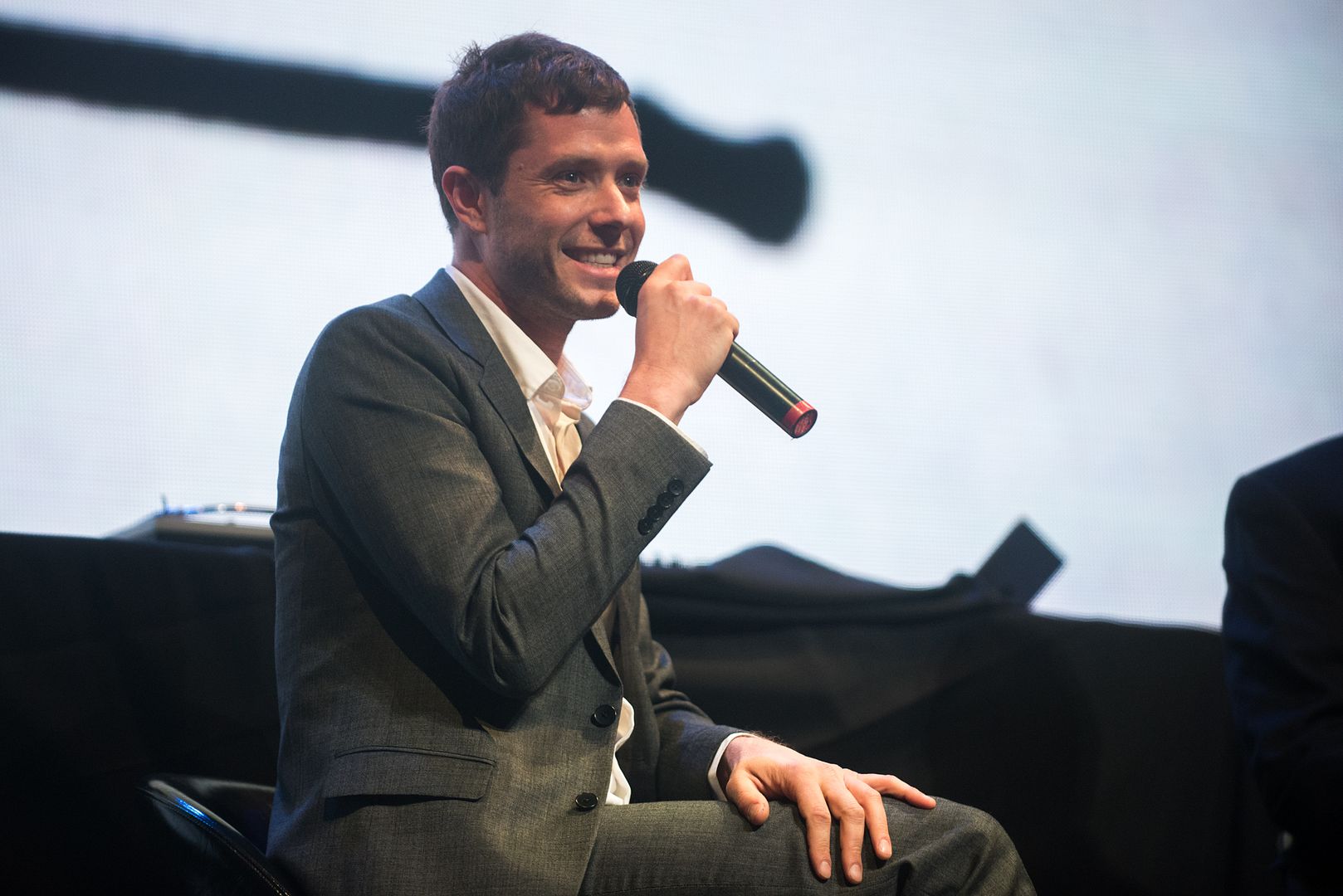 Mack wasn't the only famous face at Vivid. Lead singer of Ok Go, Damien Kulash, stopped in and talked about what it is like making innovative and unique music videos. One of my favorites from the Ok Go vault consists of stunt driving and thousands of instruments set up in a desert waiting to be strummed, smacked or pinged. I've added it below for your pleasure, I encourage you to take a gander; it was also one of the videos he ended up chatting about. It was the most expensive project they had taken on, I would imagine that many instruments it would have cost a fortune. The way his band approaches videos is to throw all those old notions out the window and start from scratch, change your mindset and to quote a horribly over-used cliche 'think outside the box'. Bringing in other art forms (like dance and choreography) and artists to collaborate, mix it together and make something new.
Ok Go's "Needing/Getting"




After Damien finished wowing us all and even causing a giggle or two to escape from the crowd, we were entranced by a live re-creation of Daft Punk's "Around the World" as it played on the two story screen behind them. It was a little disorienting at first but by the time the odd digitized voice started in with 'Around the World' on repeat, I was sucked in. As if all this weren't enough I couldn't help but stick around for the KEXP and Sync Video Fest-curated video showcase that followed, not to mention the 80's themed karaoke that closed out the event. Video may have killed the radio star, but it sure as hell helped out the rock star.