The cloistered American Primitive guitar style is a curious thing, its players and stewards comprising mostly retrofitted bluesmen, historians, and folkies. Easily recognized from its syncopated, finger-picked delivery of blues and ragtime, the style often summons visions of country jaunts and bedeviled barrooms, and it's a genre that's remained largely unchanged since its founding works were issued in the late 1950s and 1960s, notably John Fahey's Blind Joe Death and Robbie Basho's The Grail & the Lotus.
Since those initial releases on Fahey's Takoma imprint, waves of adamant admirers have cropped up, most unable to earn acclaim without drastically expanding on the essence of the genre, firmly rooted in America's rustic acoustic past. Over the years, developing ideas within, parallel to, and beyond the music's germinal ideas has become tantamount to any player's success at it.
"I was shy about the world of American Primitivism, because I love a lot of music that's described in that way," Seattle guitarist Michael Wohl says. "But it limits itself. A lot of people playing this music are more like Civil War re-enactors; they're acting out a fantasy of something that was."
A Chicago transplant now living in Wallingford, Wohl grew up fawning over hard-rock classics, leading to an adoration of icons like Jimi Hendrix and Jimmy Page. Rock's twisted back roads eventually led the guitarist to punk and also schooled him in the blues, an education that dutifully included a hefty primer on American Primitive.
But Wohl, though he admires the style, is reticent to fully commit to it. "I think a lot of people can't see beyond the shadow of John Fahey, because he created something enormous," he says, hinting he'd like to expand its perimeters. In fact, his latest release, a two-song 7-inch on Knick Knack Records, is a glimpse into his eccentric solo style. A-side "Moonfeeder" opens with a mid-tempo stutter before moving into its bucolic statement, as Wohl adds rhythmic variations and blues references. It's still a tincture comprising ideas Fahey began exploring about 50 years ago, but Wohl's interests are clearly broader, as he's keenly aware of what happened to the style's progenitors and wants to avoid a similar fate.
"The music I play acoustically . . . there was always stuff I was playing that I thought was kind of interesting and worth recording, but maybe not right contextually for the group I'm playing in," says Wohl, who also leads the '70s-style hard-rock act Mystery Ship. "In a sense, when you play on your own, you have complete creative control. That can be a good thing and a bad thing, in some ways."
Basho, according to Kyle Fosburgh of Grass-Tops Recordings, first performed Indian classical forms on the guitar, and remains a singular mystic within American Primitivism (a name, by the way, coined by Fahey). Insinuating Eastern structures into the style "was really [Basho's] creation before anyone was doing it," Fosburgh says. "Basho had the vision. He wanted to see and demonstrate the limitless potential of the guitar."
Those six and 12 strings being constraints themselves, it's debatable whether Basho found exactly what he sought—though it's a fact he never found much of an audience for it. Fahey similarly struggled with the same shackles, ostensibly ignoring listeners and focusing on his inner desires, but over time he emerged as the genre's most visible proponent.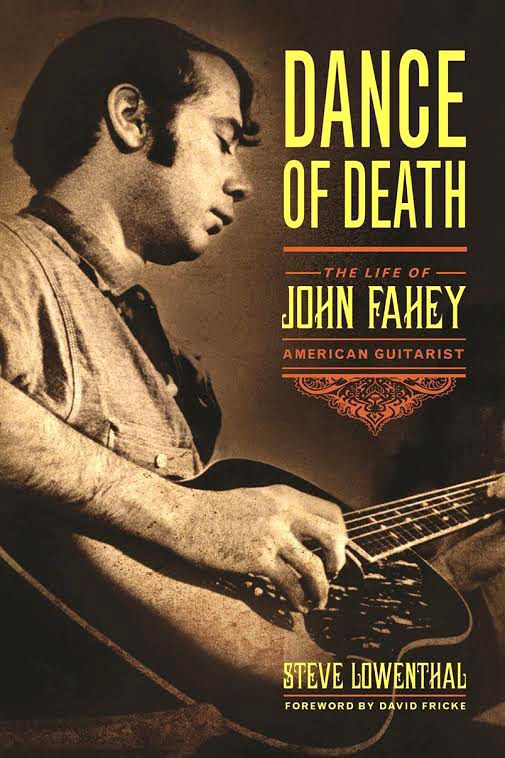 Even so, says Steven Lowenthal, author of Dance of Death: The Life of John Fahey, American Guitarist, "Not only was there a certainty that [Fahey] wouldn't be popular, but he did everything he could to prevent himself from being more successful."
Whatever conclusions Lowenthal arrives at after taking in the artist's many obstinate recordings, he figures Fahey's music resonates today for the same reasons it was initially a commercial dead end. "The same kids who now have John Fahey records love Black Flag or Stockhausen," he says. "The hybrid of different styles is not at all shocking, as it was to a lot of audiences then."
Lessons taken from Fahey's decades of anonymous toiling are apparent not just to Seattle's Wohl, but to a spate of other contemporary players, including Dublin-based Cian Nugent and New York's Steve Gunn. Each first delivered solo work—Nugent's live Childhood, Christian Lies & Slaughter in 2008 and Gunn's self-titled work indebted to American Primitivism in 2007—then, deeper into their careers, started to incorporate full-band accompaniment, electronic experiments, or vocals into their work.
Those players— plus Seattle denizen Sir Richard Bishop—notwithstanding, the style's always going to attract monkish devotees unwilling to defame its framers' intent.
"Maybe people don't realize it," Lowenthal says, "but in every town, there are guys who do great Fahey-style finger-picking. Just like in every town, there's a punk-rock band that's really good."
Wohl could be that guy, even as his endeavors continue to include more than just solo work. Even in a two-song release, he's able to imprint his personality on such a stubborn genre; this indicates not just skill, but that American Primitivism, even with its limitations, can and will persist in some form. It's just up to Wohl and this new cadre of players to figure out where to take it. E
music@seattleweekly.com
Michael Wohl With Duncan Byargeon, Luke Leighfield. The Mix, 6006 12th Ave. S., 767-0280, themixseattle.com. No cover. 6 p.m. Sun., June 22.