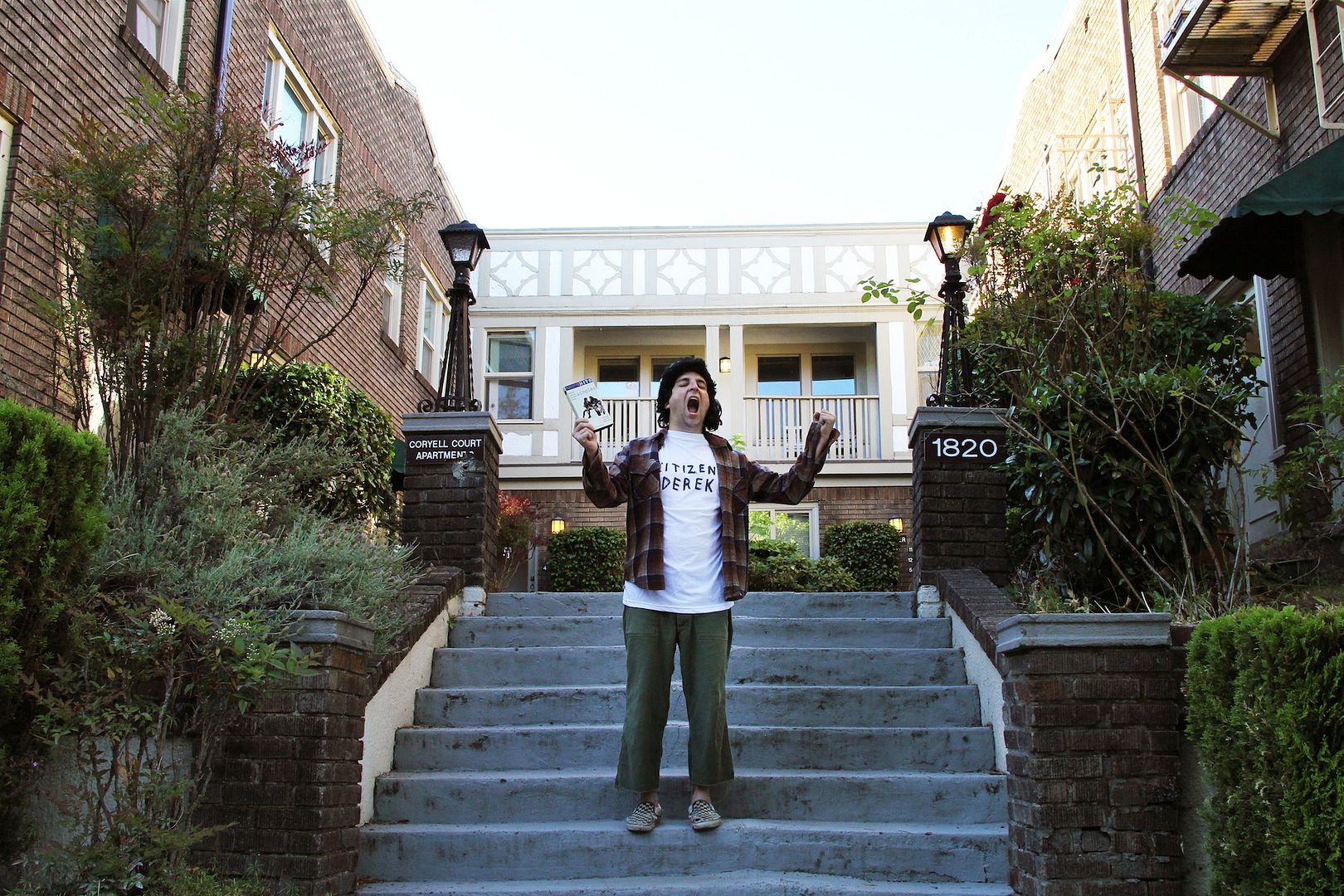 Derek Erdman is always up to something. The Seattle artist and Sub Pop receptionist runs his own revenge rap call-service under the name Rap Master Maurice, maintains a free psychic hotline, and posted a widely circulated hoax-Craigslist ad posing as Kurt Cobain's former roommate trying to sell the singer's old skis ($80) and Swatch phone ($55). Now Erdman's readying his most ambitious endeavor yet: a public mass screening of Cameron Crowe's grunge-era blockbuster, Singles, hosted in the courtyard of Capitol Hill's Coryell Court Apartments—the building in which the film's Pearl Jam-fueled, lovelorn main characters live. In just a week and a half, Erdman's amassed over 1,000 Facebook RSVPs to the event. Ominous threats from the landlord loom over the gathering, but Erdman isn't backing down.
"If I go to jail over this, somebody had better bail me out," Erdman says. "Or at least help out with the fines." This may be the only opportunity modern grunge fans will get to hear Citizen Dick's "Touch Me I'm Dick" as it was meant to be heard: on a single TV/VHS combo set with thousands of strangers in a courtyard.
SW: Where did you get the idea for this?
Erdman: A group of friends and I watch movies in the courtyard of our apartment every Wednesday night. The idea for Singles hit me while half-paying attention to Die Hard: With a Vengeance—that it would be nice to watch a movie at a place where the actual movie was filmed. I first considered showing The Parallax View on top of the Space Needle, but that seemed, uh, too ambitious.
How did you get in touch with people at the Singles house?
I walked by the Singles building to get an idea of how many people could fit in the front yard and happened to see a tenant leaving, and ran the idea past her. She loved it, and said that I could run an extension cord from her apartment for power. I have to imagine everybody who lives there knows of the building's significance—there are people taking pictures outside of it all of the time.
Will you be showing the film on just the one TV with the VHS player? Will the 1,000-plus RSVP'd guests be able to see the screen?
Yes, just a TV with a built-in VCR. That part is really important to me, for it to be that simple. The point of this event isn't to comfortably enjoy the cinematic masterpiece that is Singles or to witness Matt Dillon's role of a lifetime. I can't even imagine that it will last longer than 15 minutes, you know?
Where did you find the fated VHS copy you'll be using for this ceremony?
Value Village on 11th Avenue. I also scored three Glassybabies and a Kid Sensation 12˝ on the same visit. It was a radically Seattle shopping experience.
Word has it that the landlord has threatened to arrest people who come on the property. Do you foresee this being an issue? Is there an escape plan?
I don't care if it's an issue, I'm just trying to give the people what they want. In a way, a compliment for the building is a compliment for him as well. If things get too out of hand, I advise everybody to just run away singing that "nah-nah-nah-nah" Paul Westerberg song.
Do you have any surprises in store, like special guests?
Nothing guaranteed, but I've received messages from people who are close to James Le Gros and Tom Skerritt and have suggested they might stop by. A friend of mine's father was an extra in the Alice in Chains scene; he might attend. Somebody who claims to own Janet's car said they'd bring it by. There will also be some commemorative buttons and T-shirts given away. It's going to rule so hard. If Tad and Xavier McDaniel dropped in, it would rule slightly harder.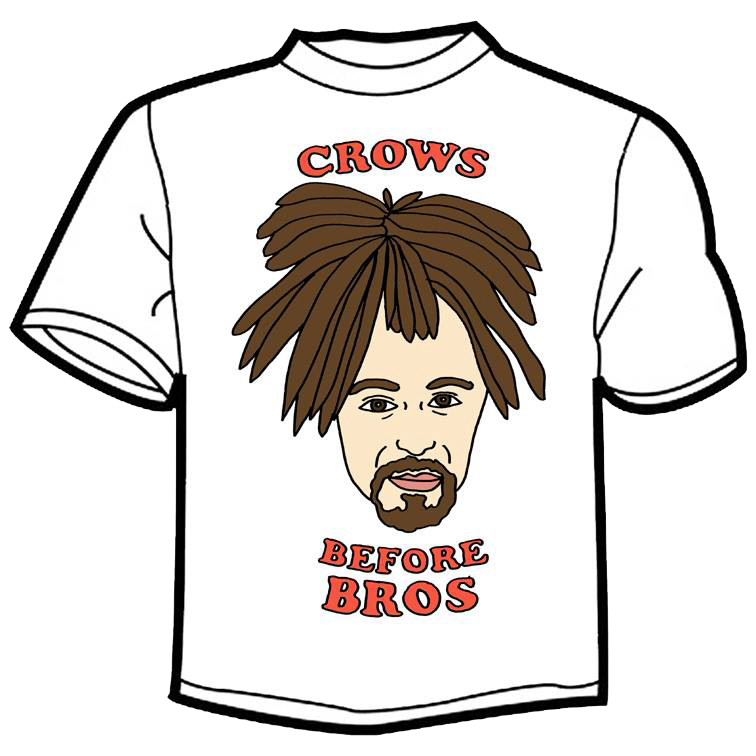 The first 50 guests will receive this free t-shirt of Erdman's design.
What do you think Citizen Dick would sound like if they formed today?
I can't imagine any different than they did then. Their place in music seemed perfectly cemented. I guess it would be cool if they had a more updated name, though, like Citizen Wolf Dick.
What current Seattle artists do you think would be essential to a Singles reboot?
Tacocat is essentially Alice in Chains already, and Chastity Belt are a blatant Soundgarden ripoff. Dude York ably backing Cliff Poncier played by Dave Meinert in Citizen Wolf Dick? Shit, man, I dunno. Porter Ray could be the mime—that guy is totally cool.
What morals and life lessons do you hope people take away from the screening?
Even in the quagmire that is society today, dreams can still come true. The landlord of the Singles apartment can't have 1,200 people arrested at once. Life is tossed salads and scrambled eggs.
Singles at the Singles House Coryell Court Apartments, 1820 E. Thomas St. Free. 9 p.m. Sun., July 5.