The Northwest's Worst Politicians (That You Elected)
A horndog, a boozer, two sleazebags, and a bounty of blowhards who disgrace our democracy.
By SW Staff and Contributors
Tue., Jul 1 2014 at 10:01PM
Good people elect bad politicians. This truth knows no borders and no political affiliation. In the pursuit of the public power afforded by our great democracy, jackasses abound, and every once in a while—perhaps quite often—some of them fool us into believing they're interested in serving the public, rather than their own puerile needs.

And they do fool us. When Idaho Republicans elected John McGee to the State Senate, they didn't expect him to one day drunkenly careen into a constituent's yard in a stolen SUV.  And Snohomish County voters couldn't have known that they'd be paying for the intimacy kit that their county executive Aaron Reardon purchased to assist in his affair with a bodybuilder.

So it is on this Independence Day that we present the Worst Politicians of the Northwest. We've asked reporters and editors from our fellow alternative weeklies to share the two lowest bottom feeders who have somehow risen to the top in each of their states. Read, be dismayed, and try to do better come this November. - Mark Baumgarten

All illustrations by Alvaro Diaz-Rubio
********************************************************************************************

Washington
by Ellis E. Conklin, Seattle Weekly

HORNDOG
Former Snohomish County Executive Aaron Reardon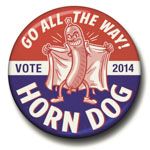 Reardon was the golden boy, the rising star of the Democratic Party in Washington state. Brash and cocky as a rooster, sure, but someday, most political observers agreed, he would sit in the governor's mansion.

When he was sworn into office in 2004, Reardon was the youngest county executive in the nation. His fall from grace began a couple of years ago when a very tan bodybuilder named Tamara—also a county social worker—came forward to reveal her long affair with Reardon, a married man with two young children. There were junkets, most of them put on the county's credit card, and even an intimacy kit containing condoms and lubricants purchased during one of their trysts at a boutique hotel in Washington, D.C.

In Chicago, he skipped out on the Democratic Leadership Council conference by faking a headache, then hailed a taxi to have dinner and drinks with Tamara. Reardon weathered scandal after scandal—the out-of-control drunkard of a planning director he hired who groped a building-industry lobbyist on a golf course; allegations of using county resources for his campaign; a Washington State Patrol investigation into his travel.

Then came the final straw, which smacked of Nixonian politics: One of his staffers concocted a phony name and made public-records requests of county employees' conversations with police about Reardon's involvement with Tamara. His staff was also tied to Web pages that attacked Reardon's political opponents. Reardon resigned last year and called for an independent investigation into "false and scurrilous accusations." He is said to be living in exile somewhere in Arizona.


BLOWHARD
State Senator Pam Roach

Pam Roach has the temperament of a thundercloud, with an in-your-face
personality and a penchant for screaming at and berating staff members and fellow lawmakers that once got her banned from Republican caucus meetings.

Roach, who has represented a conservative suburban district southeast of Seattle for 24 years, cemented her Rottweilerian reputation in 2006 when she threw a tantrum after someone removed a bouquet of roses from her Senate floor desk. Rising red-faced from her seat, she bellowed, "I am incensed that anyone would move or touch anything on a senator's desk, and I want to find out who took my flowers and moved them, and I intend to take action."

Roach has no off switch. She works without a net—or a filter. She is constantly gaveled down. Legislative reporters grab their notepads when she gets up to speak, for who knows what will come out of her mouth.

On her blog, Pam Roach Report, she has written, "It is women like me who pass on the genes we hope our sons have when they go to Iraq or Afghanistan. It is women like me who do not show fear." She's been reprimanded repeatedly for her tirades, and was told on one occasion to seek professional help after staffers accused her of illegally obtaining employees' e-mail messages and brandishing a handgun at one of them. One Olympia aide said her verbal attacks were commonplace: "We call it 'being Roached.'  "


********************************************************************************************

Idaho
by George Prentice, Boise Weekly

BOOZER
Former Senator and GOP Majority Caucus Chairman John McGee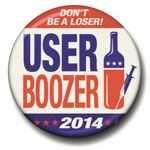 McGee began winning elections before he was 20 years old and didn't stop until he became chairman of the Idaho Republican Majority Caucus; he had become the face of what many considered the future of the Idaho GOP. But today, at 41, McGee has had that face plastered on more mug shots than campaign posters, and is considered a political pariah.

Following a June 2011 drunk-driving arrest, McGee admitted to imbibing a bit too much at a Father's Day golf tournament. He was also charged with stealing an SUV that night (complete with a utility trailer) and crashing it in a neighbor's front yard, prompting a bathrobe-clad woman to rush to her bedroom window. Police said McGee emerged from the wreckage, mumbled something about the woman being an angel, made some passing remarks about driving the stolen vehicle to Jackpot, Nevada, and promptly passed out.

McGee, who by then was an Idaho state senator, saw that his political career was hanging in the balance. So he underwent a series of mea culpa TV interviews in which he spoke in hushed tones about how eager he was to "move forward."

But after he retained his Republican leadership and returned to the Idaho statehouse politically unscathed, it turned out that some of McGee's moves were more than forward—they were inappropriate. A female staffer said he had sexually harassed her on several occasions at the state capitol; according to her, McGee exposed himself, asked for sex, and groped her. He was sentenced to 90 days in jail, but released after 44 days "for good behavior." He hasn't been heard from, at least publicly, since.


SLEAZEBALL
Former House Representative Phil Hart


Hart represented Idaho's panhandle for four terms in the state House ofRepresentatives. But he spent almost as much time in state and federal courtrooms as in the capitol.
Hart appeared on most citizens' radar with his sponsorship of something called the Idaho Silver Gem Act, which would have allowed Idahoans to pay taxes using silver bars—mined in his home district. But Hart had no intention of paying his own taxes; he stopped filing returns in 1996. At last count, the IRS says, Hart owes feds around $500,000, and the state of Idaho says he owes about $53,000 to its tax commission.

But Hart's real chutzpah came when he regularly argued that his status as a state legislator granted him protection from dealing with tax authorities. Meanwhile, he continued to tangle with the Idaho House ethics committee, which ultimately decided to let its fellow legislator skate away unscathed. Perhaps most important, Hart was regularly re-elected to the legislature by wide margins.

And in a peculiar twist, he was reportedly found asleep in his car at a rural rest stop in April 2012 where a woman had been shot. Idaho police ended up clearing Hart and sending him on his way, saying it was just a bizarre coincidence.

Too many scandals eventually caught up with Hart, and he lost a 2012 GOP primary. But his epitaph is far from being written: Federal authorities say they're still laying the groundwork for criminal tax charges against the former lawmaker.


********************************************************************************************

Montana
by Alex Sakariassen, Missoula Independent

BLOWHARD
State Representative Jerry O'Neil


In fall 2012, O'Neil, a Republican from Columbia Falls, drew national media attention when he requested that the state pay his legislative wage in gold and silver. But his letter to Montana Legislative Services was largely laughed off.

The response was in keeping with the public reaction to much of O'Neil's 12-year legislative record. During the 2013 legislative session alone, he introduced bills to eliminate the minimum wage for high-school dropouts, limit the federal government's ability to regulate firearm restrictions, and allow criminals to opt out of jail time by submitting themselves to corporal punishment. Of the last proposal, O'Neil famously told the Associated Press in January 2013: "Ten years in prison or you could take 20 lashes, perhaps two lashes a year?"

Professionally, O'Neil calls himself an "independent paralegal." He has been at odds with the Montana State Bar and the state Supreme Court's Commission on Unauthorized Practice ever since 2001, when a district judge wrote a letter stating O'Neil was engaged in the "unauthorized practice of law."

All this adds up to a long and predominantly unsuccessful career of comical yet troubling policy attempts. But O'Neil is determined to keep trying: He's campaigning for his seventh term in the Montana Legislature.


SLEAZEBALL
State Senator Art Wittich


The call for campaign finance reform has escalated dramatically since the U.S. Supreme Court's ruling in the Citizens United case. Much of the concern centers on the shadowy world of so-called dark-money groups—politically active nonprofits that aren't required to disclose their donors. No politician in Montana is more closely tied to dark money than Wittich, a Republican from Bozeman and the 2013 state Senate majority leader.

For years, Wittich's law firm acted as the registered agent for the Colorado-based American Tradition Partnership (ATP). Formerly known as Western Tradition Partnership, the nonprofit was featured in a 2012 exposé on Frontline. Wittich's firm also represented ATP in its challenge to Montana's Corrupt Practices Act, which barred corporate spending in state campaigns for a century. The act was overturned.

Relying in part on information contained in several boxes of documents recovered from a meth house in Colorado, Montana's Commissioner of Political Practices has issued eight rulings of campaign-practice violations against ATP over the past year. One of them was tied to Wittich's 2010 primary bid.

The commissioner also ruled this year that Wittich violated campaign law during that race by coordinating with and accepting corporate donations through ATP. A District Court judge recently declined a recommendation that Wittich be removed from the 2014 ballot. So the senator will again bid to run—in a district where he does not reside.


********************************************************************************************

Oregon
by Aaron Mesh, Willamette Week

BLOWHARD
Oregon Republican Party Chairman Art Robinson


Give the Oregon GOP credit for thinking outside the box. They could have chosen just any old Tea Partying climate-change denier as a leader. Instead, they found Robinson.

A chemist and newsletter publisher who bases his operations in Cave Junction, Robinson has been spreading the gospel of nuclear power and Christian homeschooling since the 1980s. He ran two losing challenges to U.S. Representative Peter DeFazio—campaigns that brought fewer votes than headlines about his views on public schools (they're child abuse) and nuclear waste (a little exposure is good for us). He has advocated sprinkling radioactive waste over the ocean from airplanes to strengthen our immune systems.

Robinson might just be your run-of-the-mill country kook—Grizzly Adams meets Dr. Strangelove—except that his views have tapped a lucrative vein of the paranoid style in American politics. (He raised about $1.2 million in each of his congressional races.) That fundraising power was too much for the cash-strapped state GOP to resist—it elected him chairman last fall, deciding that extremism in the pursuit of money is no vice.

Robinson immediately proved he isn't shy about asking for contributions. Weeks after his appointment, he mailed every household in Josephine County and requested a urine sample. He explained the fluids would be used in tests that would "improve our health, our happiness, and prosperity."


BLOWHARD
Clackamas County Chairman John Ludlow

Portland may be known in the national consciousness as a frivolous paradise of
banjos, naked bike rides, and fair-trade coffee. But its suburban commuter communities have nourished a resentful Republican movement that's dead serious about stopping what they call "Portland creep."

The face of this anti-Portland movement is Ludlow, a brawny real-estate broker with a shaved head that suggests Lex Luthor as a high-school sports coach. His bid for Clackamas County chair was funded by a timber magnate and propelled by a populist revolt against light rail. Once elected, he set about trying to break contracts the county had signed years earlier to extend rail lines south from Portland.

But it's his demeanor in Clackamas—a largely rural county of 380,000 that's becoming more Stepford all the time—that's been the most embarrassing. In a planning meeting last summer, he yelled, "Do you want a piece of me?" at a fellow commissioner.

You can't say voters weren't warned. When he ran for county chair in 2012, lawn signs went up that declared, "John Ludlow is a bully." Ludlow had previously been removed from the planning commission in Wilsonville, where he served as mayor, for what one city councilor called "rude, combative, argumentative, and disrespectful" behavior toward the public. Ludlow sued, and in 2003 a judge restored him to his position, ruling that his objectionable ways were actually protected speech.

A personnel complaint filed by the county's lobbyist in April claims that when news broke about the Boston Marathon bombing, Ludlow declared it was likely the work of  "a damn A-rab." Speculating about suspects in a local shooting, he allegedly said, "I bet they were Mexicans." And when a former county board member, Ann Lininger, won appointment to an open state legislative seat this year, Ludlow said she succeeded because "she does a good job of sticking out her perky titties in people's faces."

Ludlow apologized for his statements while denying making the comments about the state legislator's breasts. An investigator cleared Ludlow of violating any county rules—but added that, when it came to the "perky titties" comment, Ludlow's denial was probably a lie.

news@seattleweekly.com