A Peek Inside Capitol Hill's (Almost Finished) 12th Ave Arts Project
By Kelton Sears
Thu., Aug 28 2014 at 04:41PM
Above: At 12th Ave Arts, Construction workers can be artists too.
Believe it or not, affordable housing is being built on Capitol Hill RIGHT NOW *gasp*.
This elusive real estate unicorn, created by Capitol Hill Housing, is called 12th Ave Arts, a giant shiny new building on 12th and Olive that occupies what once was a gaping, barbed wire fence parking lot for police cars.
The building is "mixed-use" in the truest sense of the word: not merely some ground level retail with some apartments on top—but a full fledged urban cornucopia of affordable housing, offices, retail, and two massive theatre spaces. Oh, and also, the cops will still park there, ​underground. Exciting!
Let's take the tour: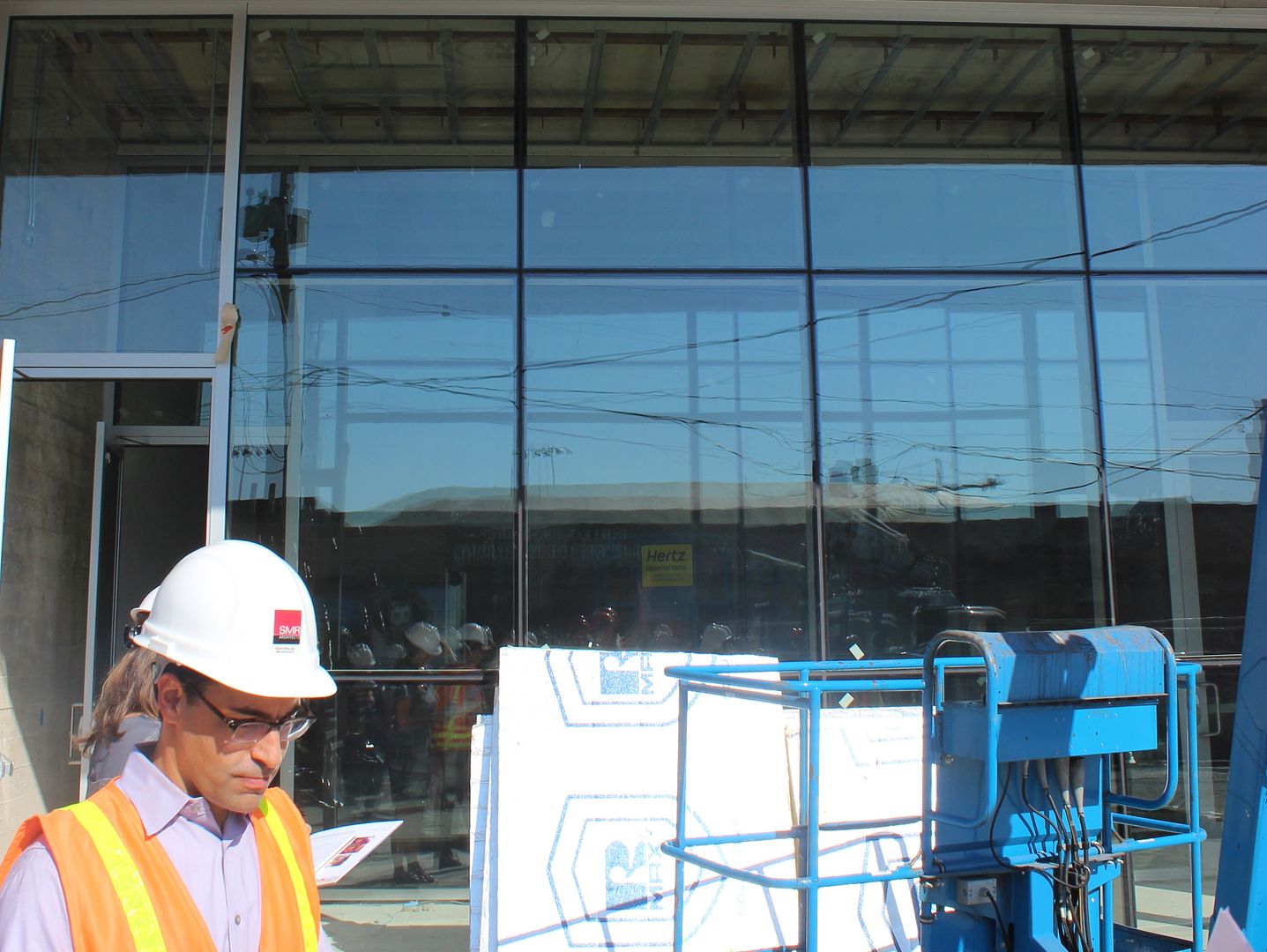 When the 12th Ave Arts project is completed in a month or so, both this man in the hard hat and that blue manlift will be gone. Instead, there will be a Japanese noodle restauarant, U:Don, and a Russian dumpling restaurant, ​Pel Meni Tzar​. Also this giant orange marquee.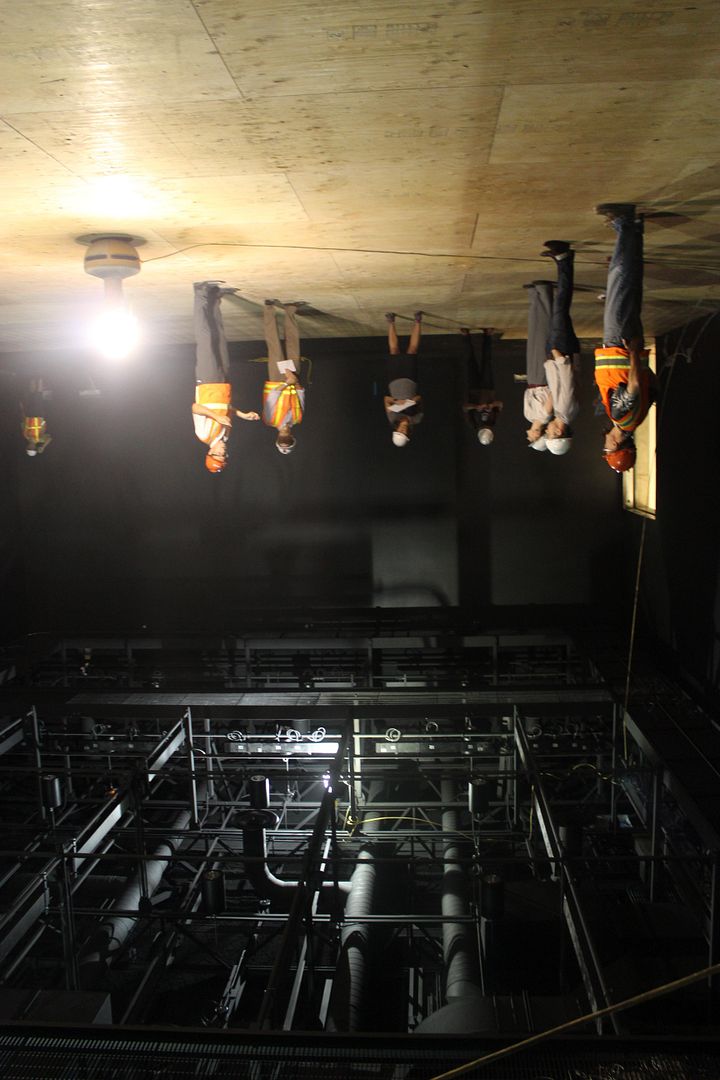 On the first floor resides two black box theaters occupied by Black Box Operations—a coalition between New Centruy Theatre Company, Strawberry Theatre Workshop and Washington Ensemble Theatre. This theatre above is the larger of the two—149 seat capacity vs. the smaller 80 seat capacity room next door.
It feels enormous, like a "theatre playground" as Washington Ensemble Theatre's artistic director Ali El-Gasseir described it. The theatre features state of the art lighting (so elaborate it requires two control rooms), a million hoisting points for hanging set elements from the ceiling, dressing rooms and green rooms, and a fully equipped scene shop. The first show is in January.
On the second floor, people from Three Dollar Bill Cinema, the Capitol Hill Chamber of Commerce and Capitol Hill Housing will likely strike similar poses to the man in the photo above, admiring the view from their giant window-paned offices. Students from the nearby Seattle Academy's performing arts and speech program will also rehearse here. "The windows let in so much daylight—I wonder if they'll ever have to turn the lights on," Captiol Hill Housing's Michael Seiwerath mused.
Unfortunately, this massive mound of dirt will not stay once the 12th Ave Arts project opens. We were told that underneath all this dirt, however, is a lovely shared balcony that will overlook the neighborhood and all the various cranes towering above it.
This terribly boring picture of an eggshell white room is actually very exciting because you can live in one these 88 eggshell white rooms for 60 percent the area median income, which is City Hall-speak for "an affordable price." The upper level housing units at 12th Ave Arts cost $883 for a one bedroom and $1,191 for a two bedroom. "In contrast, at a nearby new market rate building, a STUDIO rents for $1650 a month," Capitol Hill Housing points out.
"You know what's happening in Capitol Hill with rents, even this project is just not enough. This is one of the only crane operations in the neighborhood building something like this," Capitol Hill Housing's Michael Seiwerath said. Tenants will begin moving in this October if everything goes according to plan.

And there you have it!